A tale of two fields continues to play out across Illinois. It's either too wet or too dry.
FarmWeekNow's CropWatchers 2.0 team members in central and southern Illinois continue to assess crop damage from heavy rains while northern Illinois farmers face drought concerns.
"We are still extremely dry here. We received half of an inch on a fluke," reported McHenry County farmer John Bartman. "We are grateful for the rain but areas east of Route 47 received nothing."
Bartman's two-week outlook depends on rain. He plans to irrigate fields, but if the weather halts fieldwork, he looks forward to slowing down and grilling out.
Moving into the central part of the state, CropWatcher 2.0 Lucas Roney is waiting for a few ponds to dry out to begin replanting.
"We might be able to get them early this week before the forecast rains hit," he said.
Planting wrapped up May 17 for the Moultrie County farmer. The rest of the week he spent spraying all pre-emergence herbicide applications.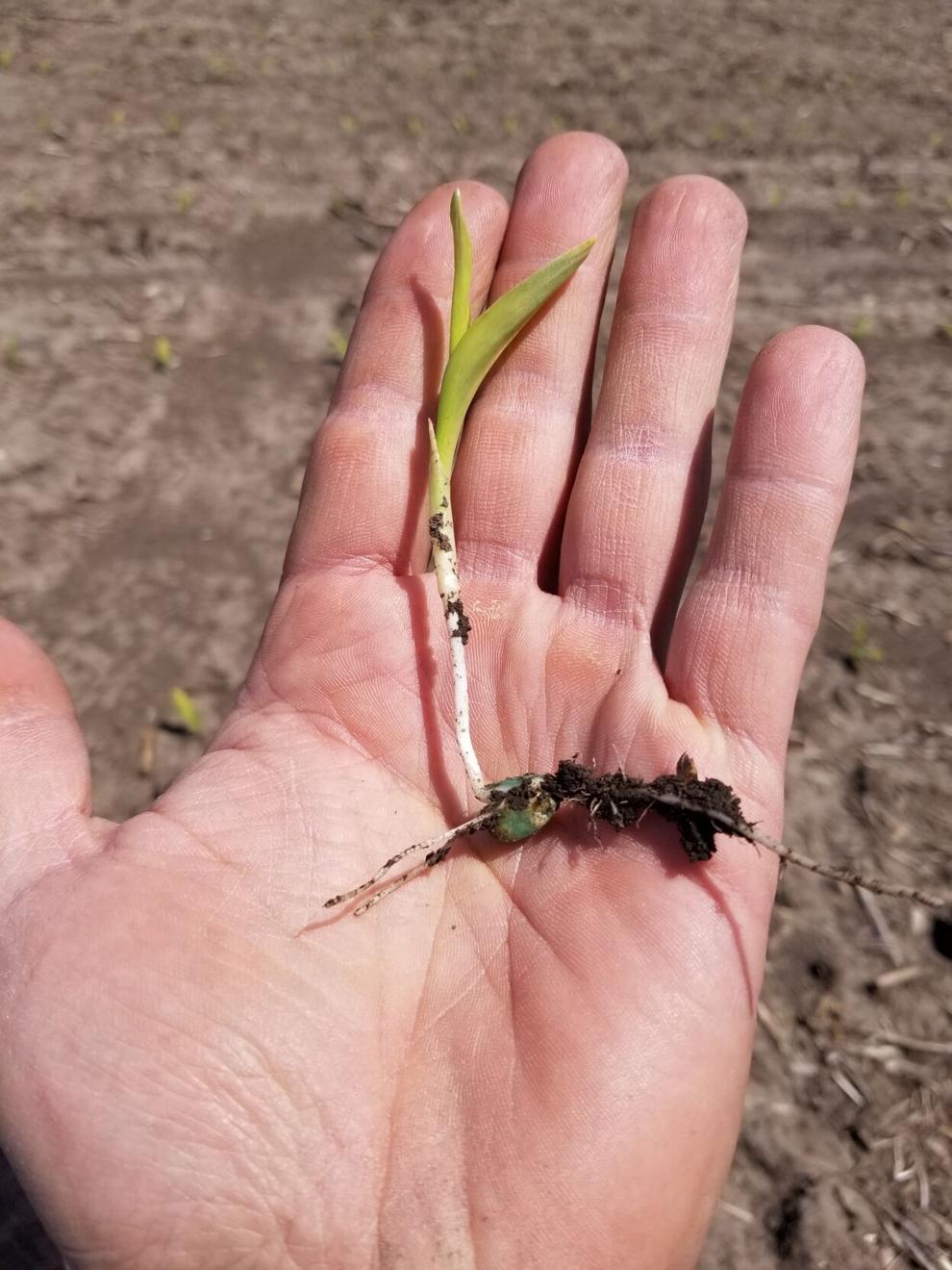 "Soil moisture is good and the areas that aren't emerged shouldn't have much of a crust to push through," he said. "Hopefully, everything will be out of the ground this week with the warm weather we've had."
Moving into the growing season, Roney hopes commodity prices hold. "Inputs have already gone up for the 2022 crop and won't likely come down at the same time as commodity prices," he noted.
While planting is winding down, Roney's busy schedule continues out of the field as his kids' summer activities begin. Weekends rotate between baseball fields for his son's tournaments and at the lake with his youngest's growing interest in fishing.
Roney also shared he received his first COVID-19 vaccine shot. "I've been waiting until we finished planting so I wouldn't miss any good days if I had an adverse reaction," he said. "I am glad to say I haven't noticed anything yet. Hopefully the second shot will go as well as the first."
In Cass County, CropWatcher 2.0 Charlie Roegge reported 4 inches of rain dropped on some fields. As replant needs are still being evaluated, he said he is just happy to have all his crop in the ground.
Not only is planting wrapping up for the young farmer, so is school. Roegge's last day of school is May 27. What's on his agenda the first day of summer?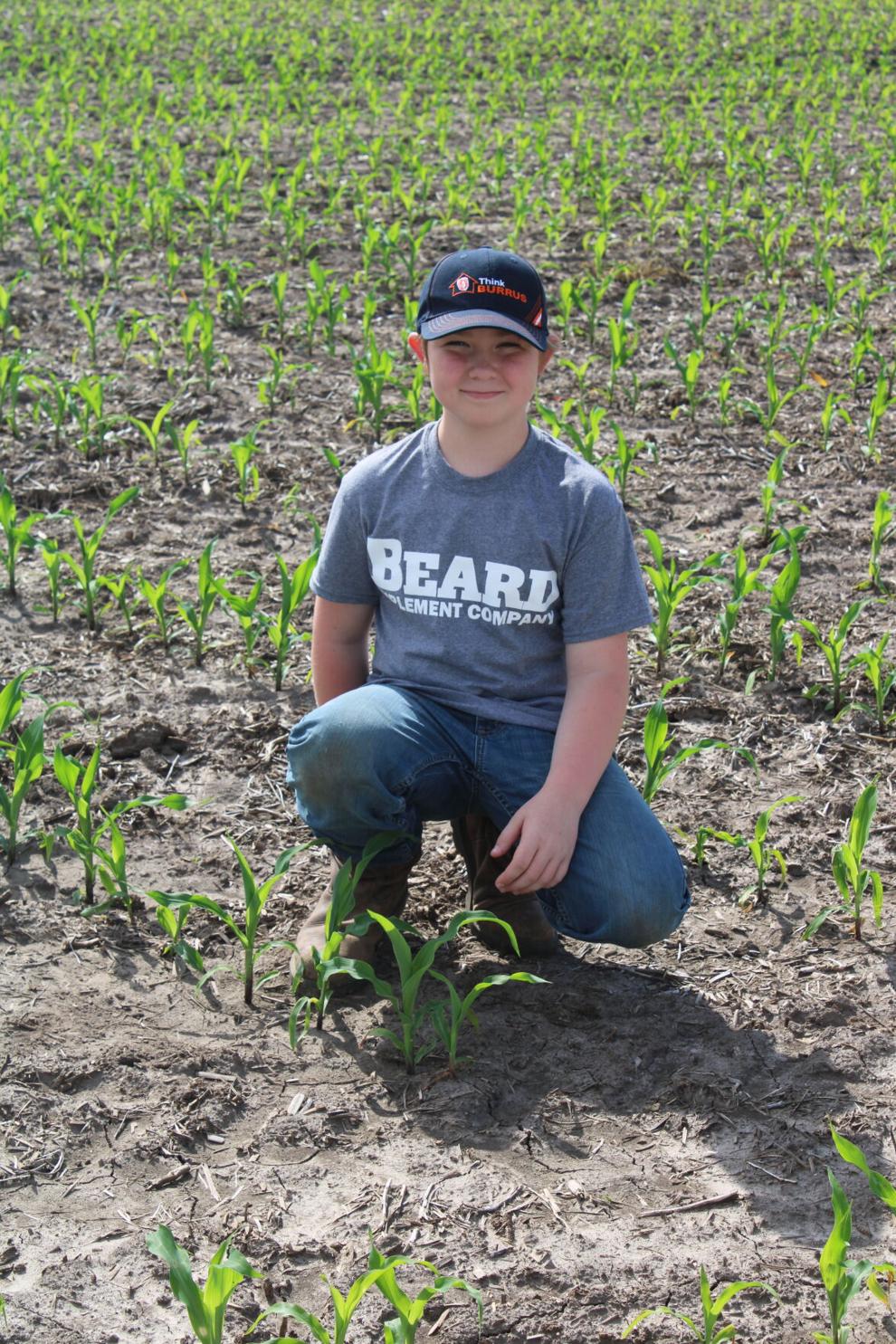 "I will get up early and go with my dad to work on the farm. I'm hoping he takes me to the gas station first so I can get some drinks and snacks for the day," he reported. "I'm guessing I will spend several days using the weed eater under the hot wire around the pastures."
A couple of water holes will need a second pass from the planter in Kankakee County, according to CropWatcher 2.0 Greg St. Aubin. He wrapped up planting Sunday and reported good emergence on early-planted crops.
"I always comment that we should not plant until really warm temperatures in the five- to 10-day forecast," he said. "But I am always concerned about warm weather storms that could delay planting."
Next on his to-do list is to spray corn and apply anhydrous ammonia. As warmer temperatures enter the extended forecast, St. Aubin said drought is his biggest concern.
Out of the field, St. Aubin celebrated the high school graduation of his youngest child.
"Mary started kindergarten in August of 1996 and Andrew is finishing now. With all the ups and downs of raising school aged kids, MJ and I think it was a success. If we can do it, anyone can," he joked.
Rain damage is still being assessed in McDonough County. CropWatcher 2.0 Colby Hunt has finished planting and used the beginning of the week to scout fields for replant needs.
"The emergence is a little uneven, but it's all coming up," he said.
Hunt reported having about a quarter of sidedressing done.