As another harvest season comes to an end, farmers have time to reflect on the challenges they overcame, lessons they learned and what makes them grateful. Similar to Novembers past, it's also a time for them to relish in feelings of accomplishment and thankfulness.
CropWatcher 2.0 Greg St. Aubin has many reasons to be thankful this year, but he's especially grateful for his wife, Mary Jeanne.
"I remember it like it was yesterday," he said, reflecting on the upcoming 40th anniversary of their first date. "It was junior year of high school in 1981 … movie, pizza and arcade."
As the season changes, St. Aubin is always reminded of that night. But with the closing of fall, he also reflected on another successful harvest, which he completed Nov. 12.
"We worked a total of 22 days and took 29 off," he said. "Like I said, shouldn't everyone get a vacation after a hard work week?"
Corn yields stayed consistent and above average for the Kankakee County farmer. Soybean yields came in slightly above average after two fields really pulled down the average.
Reflecting on the last year, St. Aubin said he's learned three valuable lessons:
Putting yourself out there, faults and all, can have an impact. Being elected as Kankakee Farm Bureau president has given me great opportunities.
Being in a hurry to get out of the truck because you forgot to unroll your tarp can cause you to fall out and land on your back… to everyone's amusement. Nothing hurt except my pride.
I learned that Dot's cheese curls exist and they are FANTASTIC.
A new shed is on St. Aubin's Christmas wish list. With high prices but low interest, he's waiting to see if Santa will deliver.
CropWatcher 2.0 Lucas Roney made his last pass of harvest Nov. 10 in Moultrie County. Overall, yields were good despite a few fields that received excess water. As the seasons shift, Roney is working on drainage tile before the ground freezes.
"I am grateful that we finished harvest, and everyone made it through safe and healthy," he said.
When reflecting on his favorite Thanksgiving memories, he was taken back to his college years.
"It was always fun to get together with old friends the night before Thanksgiving when we were back home for Thanksgiving break," he recalled. "There was a turkey bowling competition downtown that was always entertaining. They would set up bowling pins on the sidewalk and use a frozen turkey as the bowling ball. Not exactly sanitary but it was fun!"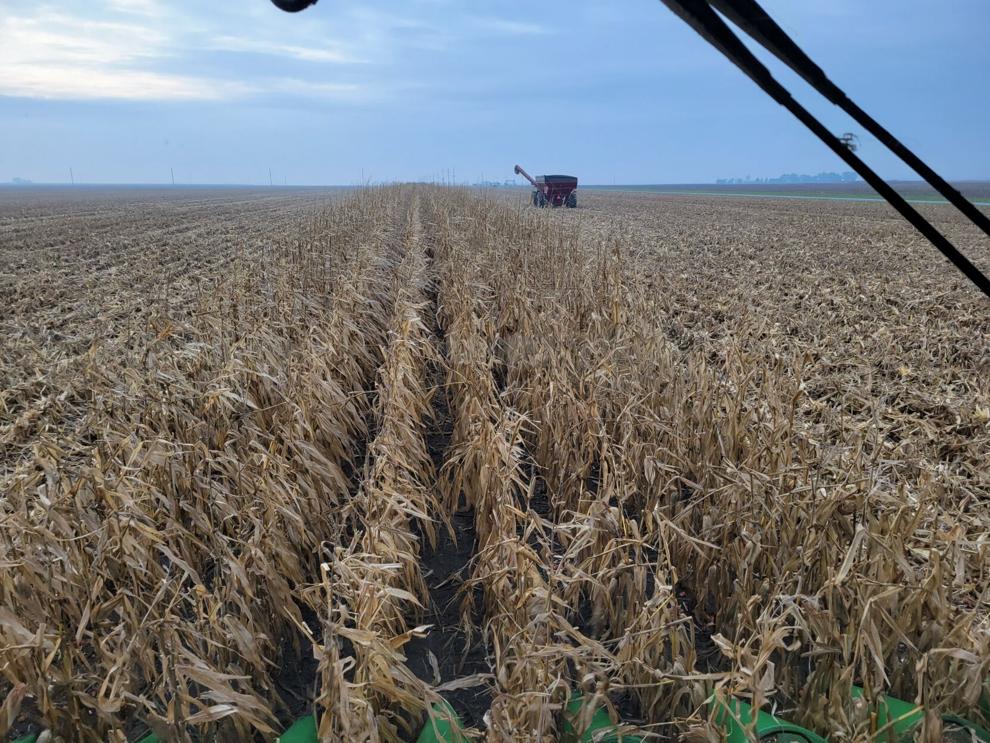 CropWatcher 2.0 John Bartman is most thankful for the health of his family and a good harvest this year. His current focus is planting rye as a cover crop and some fall tillage before the fall weather changes to winter.
Bartman has made it a point to try growing different crops and see what he can learn (read about his lavender venture here). That's one of the most valuable lessons he's learned: "Keep trying new things," the McHenry County farmer said. "It's OK to be different."
CropWatcher 2.0 Bryce Williams is most grateful for a safe growing and harvest season, although he still has a week or so of harvest left.
While yields have been pretty good, he's looking forward to a dry forecast to finish fieldwork in White County.
One of his favorite Thanksgiving memories is helping his dad fix the ham.
CropWatcher 2.0 Colby Hunt said the holiday season reminds him to enjoy the simple things.
"My daughter and my wife," he said of things he's grateful for. "The fact that I get to farm with so many great family members, and the fact that I get to live in rural America with wide open spaces."
Harvest is wrapped up and the McDonough County farmer said yields came in slightly below average. His to-do list includes spreading gypsum/lime, putting on nitrogen, spraying fall burn down, mowing, soil testing and hauling grain out.
"It's almost more complicated than harvest to keep all of these different things running."
As Hunt reflects on the year, he said one lesson he continues to apply is to "do better than last time." No matter what he is fixing, he reminds himself to slow down and to do every task better than before (and hopefully he won't have to do it again).