If you don't like the weather, just wait five minutes and it'll change.
That familiar saying rang true for CropWatchers 2.0 team members, who reported scattered rains and 60-plus degree swings in 48 hours.
"It's unlike anything I can remember," McHenry County John Bartman said of recent weather.
His crops have already endured three frosts and temperature swings from the 20s to nearly 90 degrees in a matter of a few days.
So, how are his crops looking? "Think Rocky Balboa, but they are still going," he reported.
Replanting is still taking place in northern Illinois, with some farmers taking a second pass on nearly 40-acre plots.
Watch: John Bartman planting sorghum on a standing rye field.
The first cutting of hay was disappointing for Bartman with only 40% of the yield of last year. "If the weather doesn't change, there may not be a second cutting."
During the next two weeks, Bartman hopes to get his transplants in the ground since — hopefully — Illinois should be free from frost threats. He will also keep a close eye on his irrigation systems as McHenry County was ranked in a severe drought as of June 1.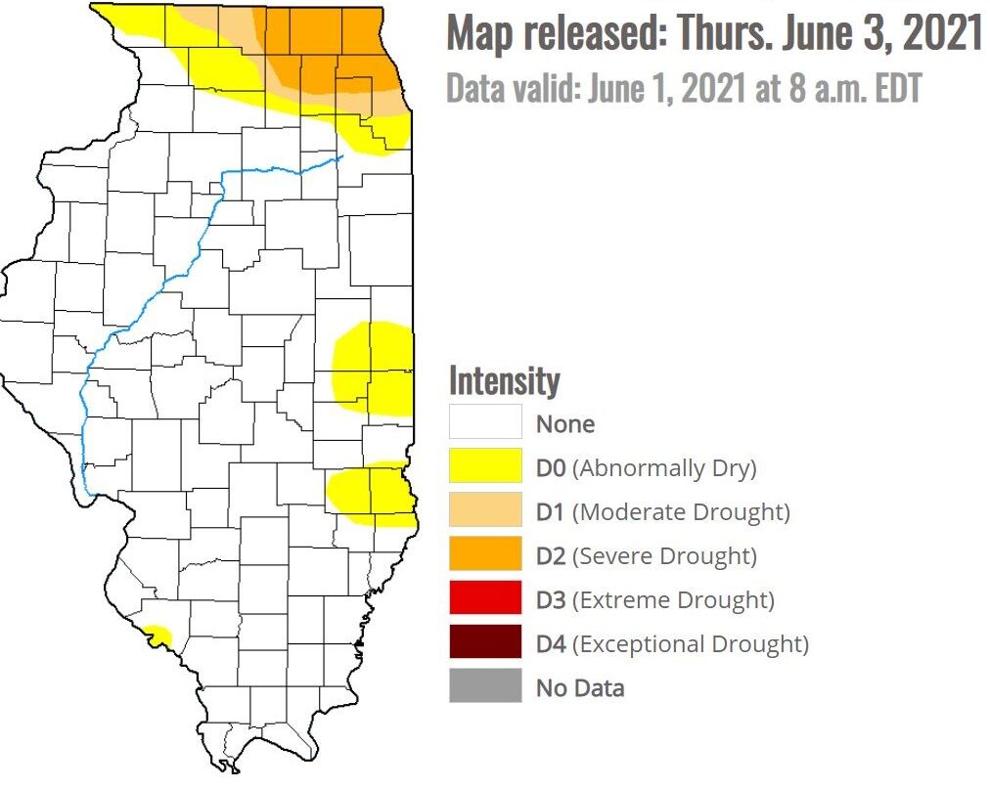 Bartman was able to step away from the planter for a Milwaukee Brewers game. "They won but the concession prices increased dramatically," Bartman shared. "It is almost $8 for a bratwurst."
Overall, the portion of crops rated good to excellent in Illinois totaled 74% for corn (down 6 points from the previous week), 73% for soybeans (down 3 points) and 76% for wheat (down 11 points), according to USDA's June 7 crop report.
A nice stretch of dry weather in Moultrie County allowed Lucas Roney to finish replanting some ponded corn fields.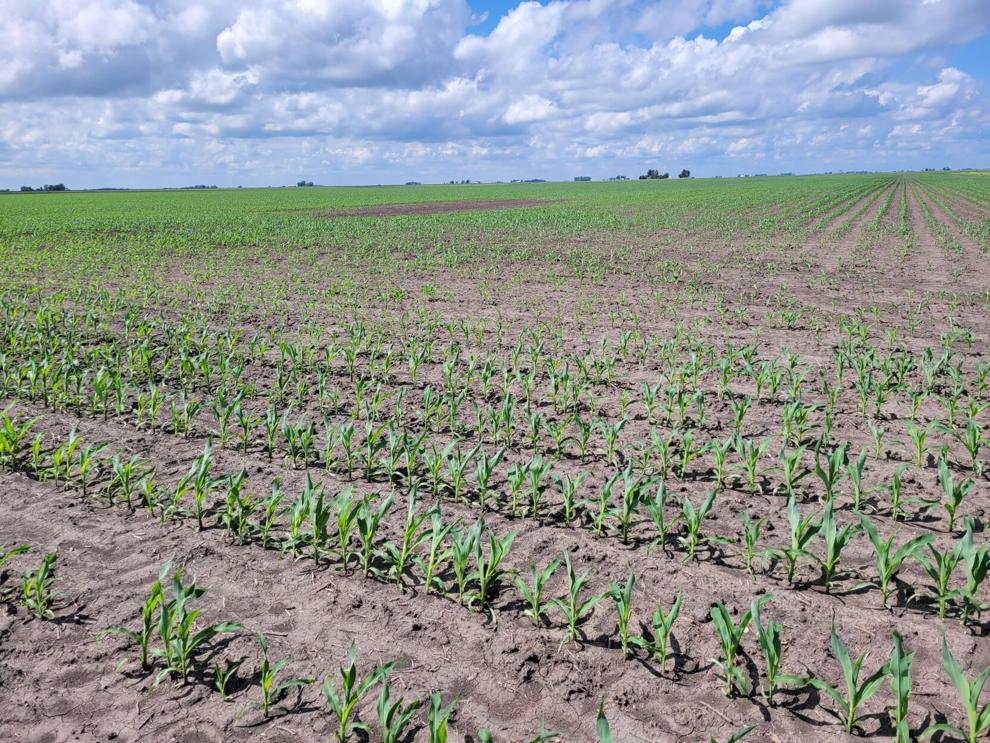 Early-planted corn is starting to hit the nitrogen stage and green up, he reported. Without any water damage to his soybeans, Roney noted the crop has emerged. "There are some light stands, but I think they'll be OK."
With summer temperatures in the forecast, Roney is worried about dry weather.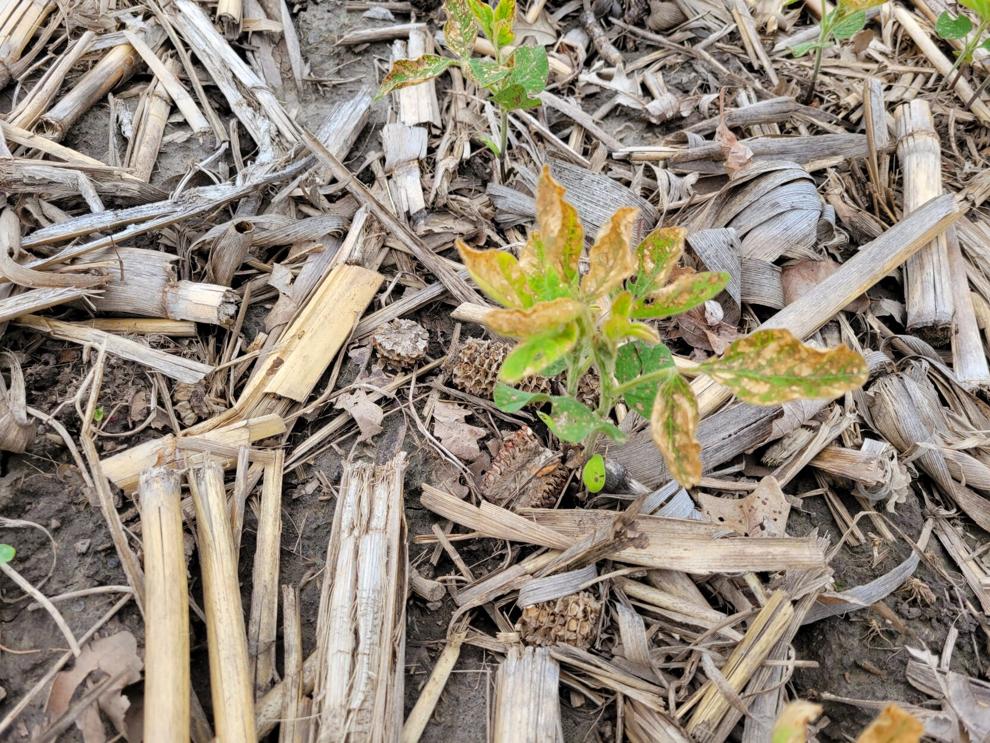 "I think we have good subsoil moisture from the spring rains but that will only take us so far," he said. "We still need rain in July to make the crop."
The month of June will be filled with post-emergence spraying, roadside mowing and clean up, and travel baseball for Roney.
"Things should slow down around the Fourth of July. We might take a family trip somewhere to reward our younger kids for sticking it out during their brothers' baseball seasons, but we haven't made any plans yet," he shared. "We're just trying to get through the month of June."
Watch: Bryce Williams scouts his wheat field in White County.
In White County, Bryce Williams reported good corn, soybean and wheat conditions when scouting fields Monday.
"I'm very satisfied," he said of his wheat crop. "We'll probably start cutting wheat within two weeks."
With a lot of rain in the forecast, he doesn't anticipate much spraying and fieldwork to continue. "There's a lot of shop work to be done," he added.
Watch: Charlie Roegge provides a crop update from Cass County.
The planter is parked on the Cass County farm of Charlie Roegge.
Crops have emerged and look good, but Roegge said they started running irrigators as the soil is starting to look dry. "We have a good chance of rain every day this week, so that would come at just the right time."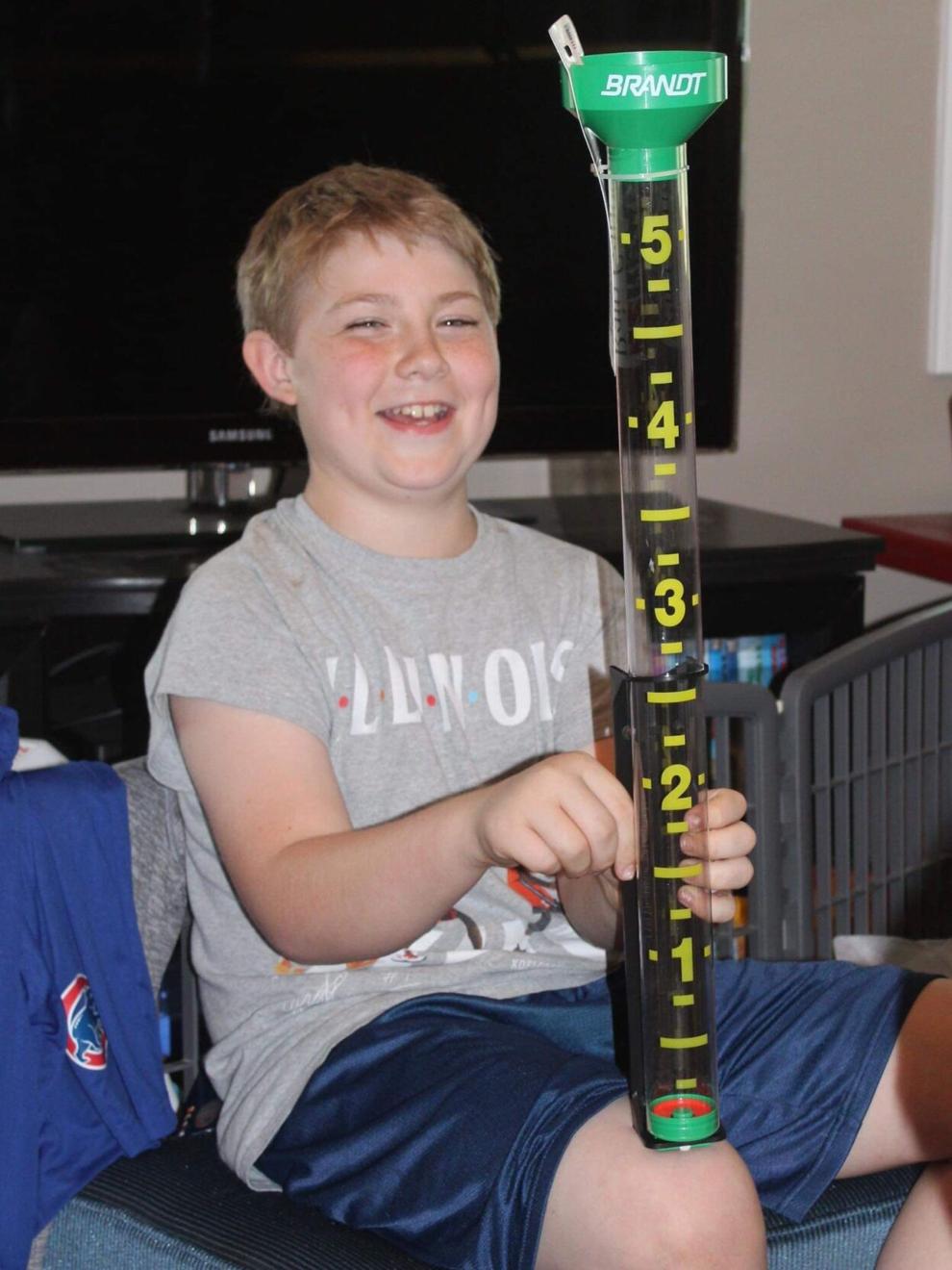 Roegge's summer responsibilities include taking care of his two cows, Sue and Violet, and mowing a few yards.
"I bought a new mower and weed eater this spring so I'm mowing a few yards every week," he said. "Usually, I just get to ride along when my dad sprays the thistles, but this year he might let me do some of that by myself."
The young farmer celebrated his 11th birthday June 2. One of his favorite gifts is a new, large rain gauge from his Uncle Barney. He also received some good Chicago Cubs shirts, but he lives in a house divided with most of his family cheering for the St. Louis Cardinals.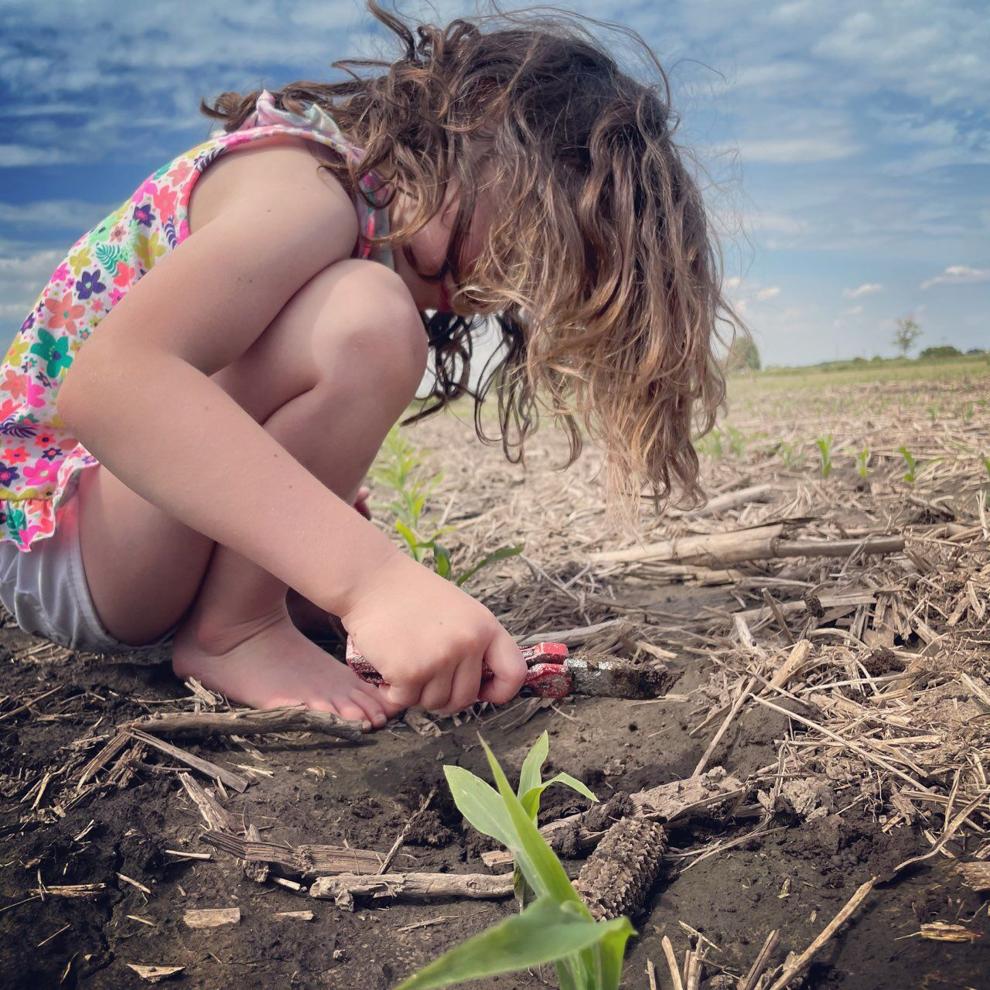 Planting also wrapped up for McDonough County farmer Colby Hunt.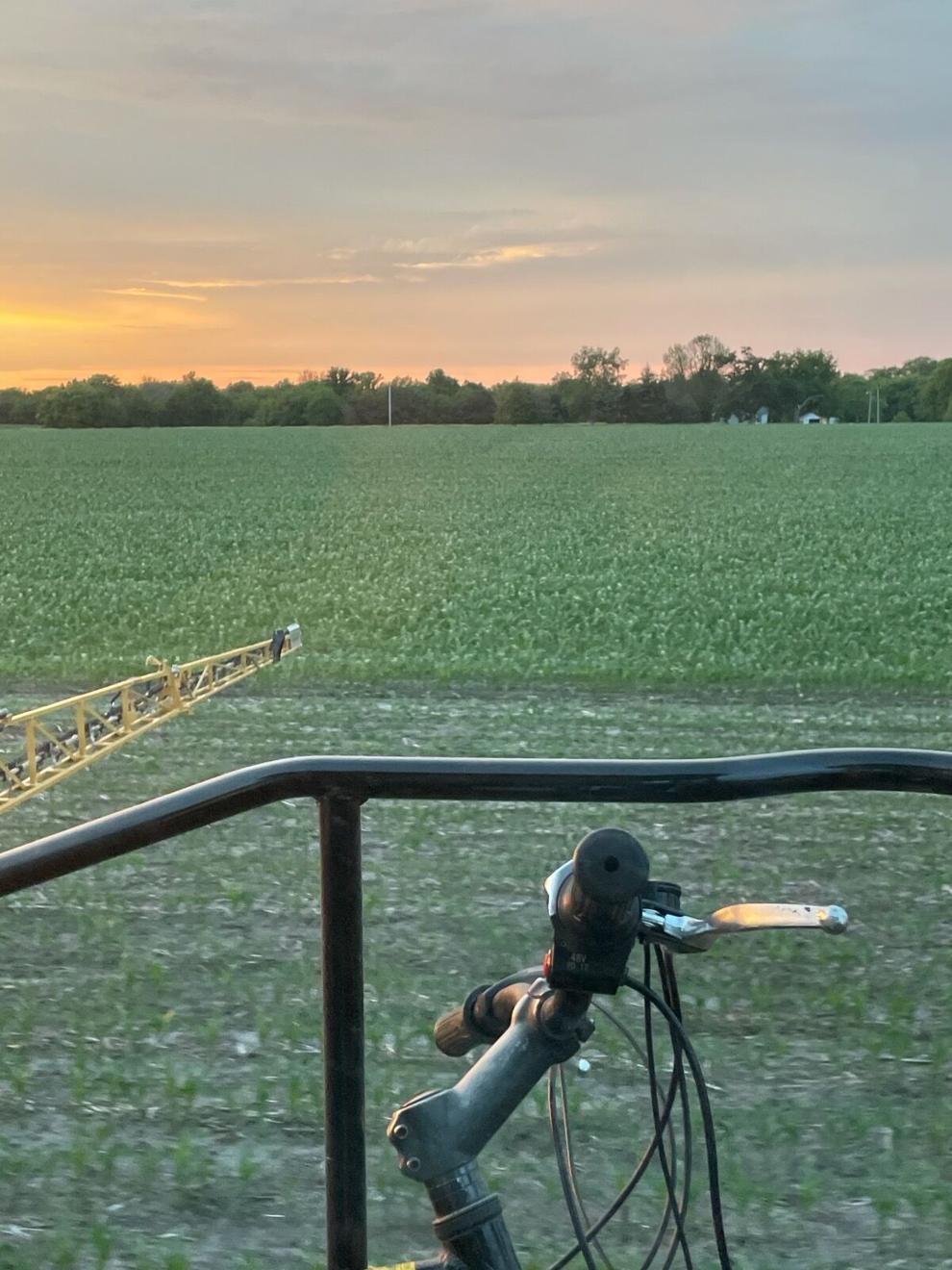 "Things are overall looking pretty good," he reported. "We have some even stands and some drowned spots, but everything is coming up and I think will even out."
Moisture is not a concern for Hunt, yet. Timely rain this spring set his fields up pretty well, but showers over the next few weeks will help the crop develop. 
With sidedressing complete, Hunt will scout fields and begin spraying beans over the next few weeks. He's also looking forward to a family vacation to Table Rock Lake. 
In Kankakee County, Greg St. Aubin reported spotty rains on Monday with some areas receiving up to one inch.  
"We'll take anything we can get right now," he said.
He reported excellent corn emergence and strong stands. "We were patient and waited until the weather was conducive enough to guarantee emergence within 14 days," he said. "We achieved that goal"
Next up is spraying post-emergence beans. 
"I've been doing a lot of crop scouting for myself and for some other folks. Not too much to worry about right now," he said. "The concern is for your post-beans. Make sure you don't wait too long, especially for the waterhemp that could be coming up right now."
On St. Aubin's farm, he recently took an old Quonset Hut down at the old farm site behind his house.
"It was a little bittersweet but after it came down I didn't realize how much of an eyesore it was."