Monday's storms brought rain, as well as strong winds and even tornados across the state. As harvest work continues between rains and storms, members of the CropWatchers 2.0 team define the season with one word and provide a harvest update.
Lucas Roney, Moultrie County: Wet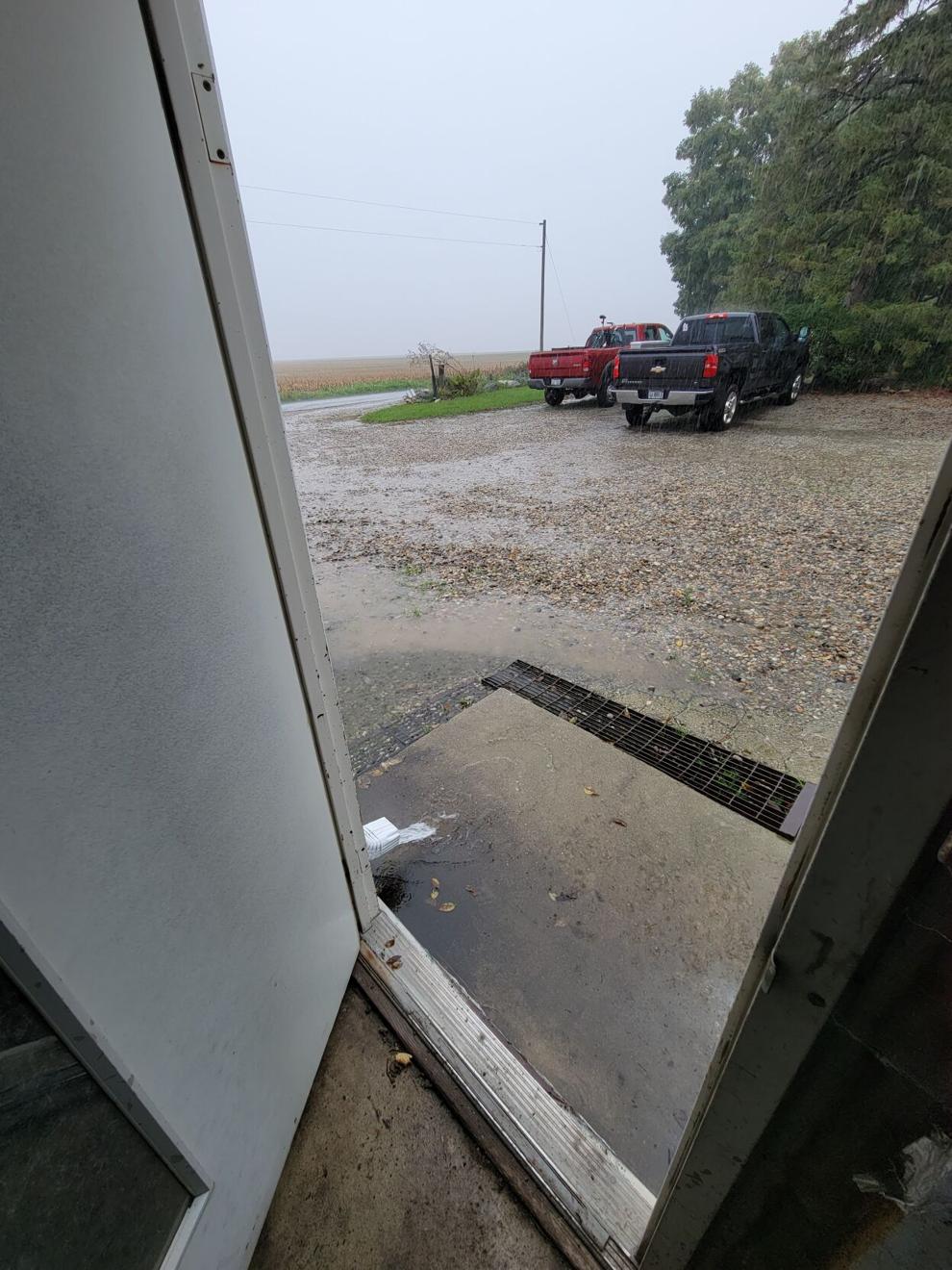 Harvest was off to a decent start for CropWatcher 2.0 Lucas Roney, but multiple rounds of rain halted fieldwork. Wet conditions throughout the planting season also limited yields, but the summer heat and rains improved this year's outlook.
"We planted our wheat just before the first rounds of rain a few weeks ago, so it has emerged and is looking good," said the Moultrie County farmer. Also in the ground are 80-acres of oat-radish cover crops.
"Corn and soybean yields have been very good so far, but I don't think we'll set any farm records," he said of this year's crops. "The corn fields that were sprayed with fungicide seem to be standing much better and are yielding higher as well."
Fungicide application isn't showing the same yield advantage in his soybeans fields, but Roney says that could be due to the early season moisture and cool weather limiting top end yields.
"The most interesting yield gains we've seen this year have been from application of some dry AMS we experimented with on a couple of soybean fields this year," he shared. "We plan to expand that program to more acres next year to see if it is worth adding to our standard fertilizer program."
Roney expects harvest to wrap up in a few weeks, if weather allows. His two-week outlook includes having fertilizer applications complete and most cover crops in the ground.
John Bartman, McHenry County: Frustrating
McHenry County stayed in moderate to severe drought most of the growing season, making it a frustrating year for CropWatcher 2.0 John Bartman.
Thankfully, he reported good corn yields. "We are finished with corn," he said of harvest progression. "We are only 30% done with beans due to wet and cloudy conditions."
Monday's storms dropped a half-inch of rain on his farm.
His two-week outlook hopefully includes sunshine, so he can finish getting soybeans out of the field.
Bryce Williams, White County: Exhausting
It's been a slow harvest progression in White County, according to CropWatcher 2.0 Bryce Williams.
"We're almost done with corn and have started on beans," he reported Oct. 11. "But we have A LOT left to go."
Rain was the best and the worst factor impacting his crop this year, with timely rains helping yields but flooding some fields.
With rain in the forecast five days this week, Williams doesn't know how much time he'll get in the field. Over the next two weeks, he hopes to finish harvesting corn and make significant progress on beans.
Greg St. Aubin, Kankakee County: Sporadic
Harvest was off to a great start in September, reported CropWatcher 2.0 Greg St. Aubin. Rain delays have made it difficult now.