A harsh winter followed by the wettest spring on record in Illinois last year obviously created quite a challenge for the 2019 growing season.
And it also really bugged a number of insects as populations of some troublesome pests, including Japanese beetles and corn rootworms, plummeted at many locations around the state.
That's a key takeaway of the Illinois Statewide Corn and Soybean Insect Survey conducted last year. It was the eighth such survey in the past nine years.
"In northern Illinois, we had a lot of prevented plant acres. It could have a mixed impact," said Nick Seiter, University of Illinois field crops entomologist. "Fewer corn acres produce fewer rootworms and, when you look at the overall numbers, it bears that out. We had relatively low numbers of rootworm beetles in the state (last year).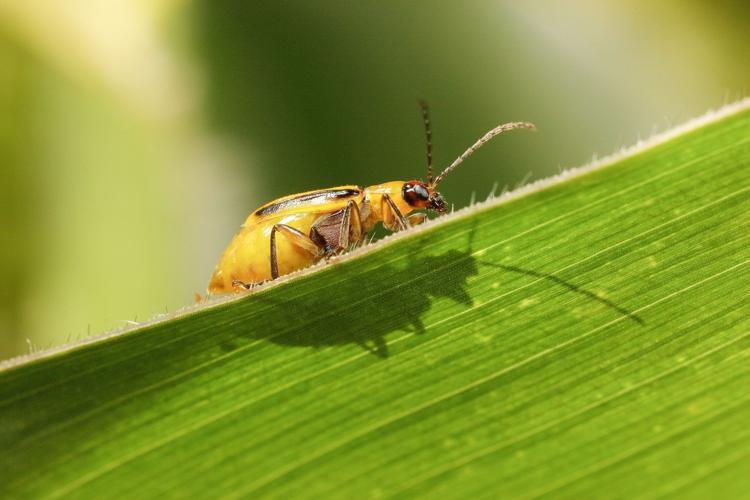 "However, we could end up with some hotspots (due to concentrated beetle numbers in fields surrounded by prevented plant acres)."
The mean number of western corn rootworm beetles per plant averaged just .01 last year, tied with 2015 and 2016 as the lowest count in the eight-year history of the survey.
"With soybean insects, pressure in general was quite low," Seiter said. "The timing of planting could have had something to do with that, and the (lower) number of acres."
Planted area in 2019 across the state decreased 8% for soybeans (to 9.95 million acres) and 5% for corn (to 10.5 million acres) compared to 2018.
Fewer acres and later plantings reduced the amount of host sites for numerous insects last season.
"When you compare 2018 and 2019, we had a much higher level of defoliating insects in 2018," said Seiter, one of the featured speakers at the U of I Extension's 2020 Crop Management Conference last week in Mount Vernon.
The remaining dates and locations for the conference are Jan. 29 in Springfield, Feb. 4 in Champaign and Feb. 12 in Malta.
Late plantings last year likely helped corn earworms, though, as that pest migrates to Illinois from the south and caused crop damage in a number of late-planted fields.
Meanwhile, growing concerns of the Dectes stem borer paused a bit last year as the survey found low levels of that pest, although soybean sweeps did confirm higher numbers in the southern part of the state.
So, what's it all mean for this season? Not much, according to Seiter, who said weather conditions each season have one of the greatest impacts on insect populations.
"Even though we had a low insect pressure year in 2019, it doesn't mean it will be low again in 2020," he said. "You've got to take each year as it comes, monitor fields and make management decisions accordingly."