Summer is far from over, but it appears temperatures could start cooling down after a recent heat wave gripped the Midwest.
Jim Rasor, chief meteorologist the past 35 years at WSIL-TV in Carterville, provided his outlook for the rest of the growing season and harvest during the Illinois Wheat Association's summer forum in Okawville.
"We're starting to see signs that this may be the last real hot spell (of the year), and by hot spell I'm talking mid-90s," Rasor said Aug. 24 when temperatures soared to the high-90s with heat index values above 100.
"There's several indicators that September temperatures may come back to normal or maybe a little below," he noted. "I'm not saying it'll be an early fall. We'll still see some heat."
Crops that burned up in the recent heat also may receive some late-season rain in the weeks ahead.
"There's a lot of indications September will bring us some beneficial rain. And that's discounting the tropics, which are always a wildcard," he said.
But harvest shouldn't be a washout, if the outlook comes to fruition.
"For October, I see a lot of signals for dry weather," Rasor said. "Anybody wanting to get a jump on harvest, it looks like October may work out."
After that, it's possible a La Nina, cooler than normal water temperatures, could return to the Pacific Ocean. What could that mean for Illinois weather this winter?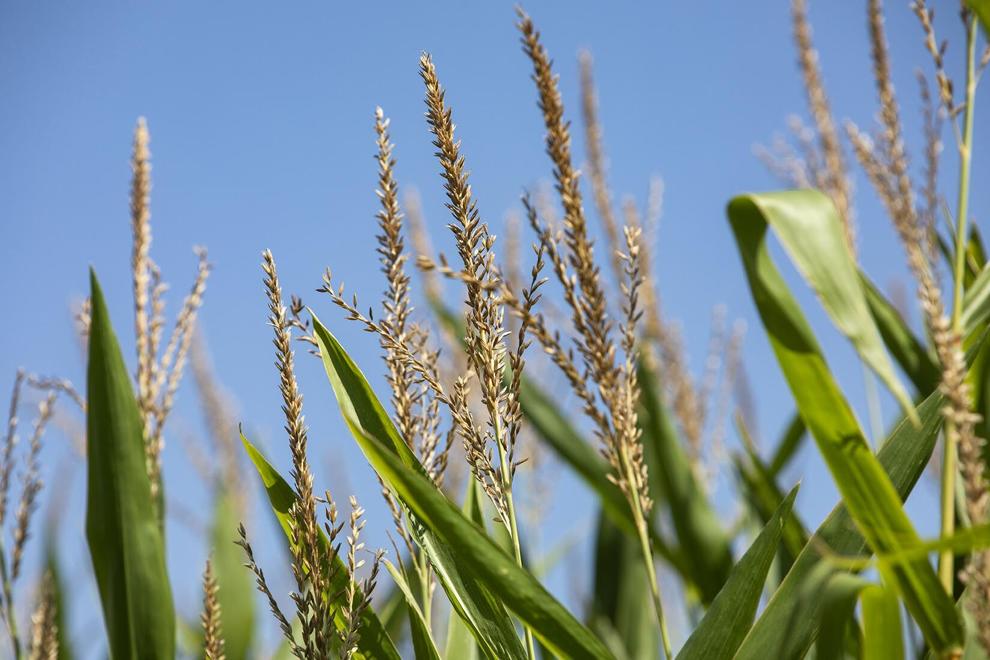 "For us, we generally equate (La Nina) with a better chance to see some snow statewide, and of course we'd see more snow to the north," the meteorologist said.
"And we will see some cold blasts out of that. It sets us up for more of a northwest flow, which opens us up to more Polar Vortex air," he continued. "Generally, the last several winters, we've seen the cold air show up late (January into March). I'd expect that to continue."
As for the stormy pattern that's featured heavy downpours, flooding and strong winds, including a disastrous 17-inch rain event in middle Tennessee this month, Rasor believes that trend could continue as well due in part to climate change.
"A warmer climate holds more humidity, and more humidity is going to make more rain," he added. "We're seeing bigger rain events. More 1-inch-plus events and more that get up to the 5- to 7-inch range. We're expecting more of that to come."