With temperatures on the way up, more and more farmers are on their way out to fields for the start of the 2021 cropping season.
It's just a matter of finding dry pockets this week after much of the southern two-thirds of the state received between 1 to 2 inches of rain the last week of March. Rainfall totals averaged between a quarter of an inch to an inch in northern Illinois last week.
"I know there will be some bean planters rolling (this week) in areas that are a little drier and didn't get as much rain the last few weeks," Randy Aberle, Ford-Iroquois Farm Bureau president who runs RA Seeding Solutions, told the RFD Radio Network. "One thing that seems to be a consistent yield driver of beans is early planting."
Preston Crandell, who farms with his father, Ron, near Paris in Edgar County, hopes to plant some early beans in the days ahead after reaching 113 bushels per acre in a yield contest last year.
"We planted about 600 acres of beans (the first half of April) last year, got rain and switched to corn. We took four or five yield weighs (for the soy yield contest), and three or four were over 100 bushels," Crandell said. "It was pretty cool. I wasn't expecting that."
The Crandells also grow white corn and like to plant it in a timely manner as they air dry it in the fall to maintain quality and reduce stress cracks to meet specialty contract requirements.
"If I knew we had time, I'd like to get the beans planted before the corn. I really like early beans," Crandell said last week. "Things are looking good, but still pretty wet. We do have all our preplant nitrogen down for our corn crop. That's better than going into 2019 when we didn't hardly have any."
What will farmers plant once the dust begins to fly? USDA's prospective plantings estimates, based on farmer surveys, suggests a slight shift (400,000 acres) from corn to soybeans this year in Illinois, which would put plantings at 10.9 million acres of corn and 10.7 million acres of beans across the state.
USDA estimates also show Illinois farmers planted 700,000 acres of winter wheat last fall, up 130,000 acres from the previous year.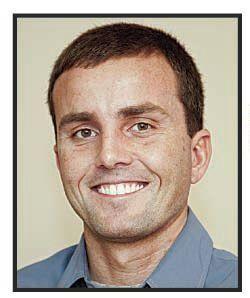 "After being very heavy corn, we added a few more beans (to the rotation) the last few years," said Ryan Frieders, a FarmWeek CropWatcher from DeKalb County near Waterman. "The University of Illinois still says beans are more likely to be profitable this year. But farm-wise and with our harvest capacity, we're sticking with a two-thirds corn, one-third soybeans rotation."
Frieders and Crandell both reported the wheat crop greened up nicely since breaking dormancy, although two subfreezing nights last week likely slowed the growth.
"I think the wheat looks very good in our area," Frieders said. "There doesn't look to be a lot of winterkill. Overall, I think the snow helped protect the growing plants when we had the cold temperatures in February."
CropWatcher reports, which started for the season in this week's FarmWeek, can also be viewed, along with CropWatcher 2.0 reports, on FarmWeekNow.com.