Lifelong farmer Andy Wright, 70, spent years building up his farm near the small community of Wrights in Greene County.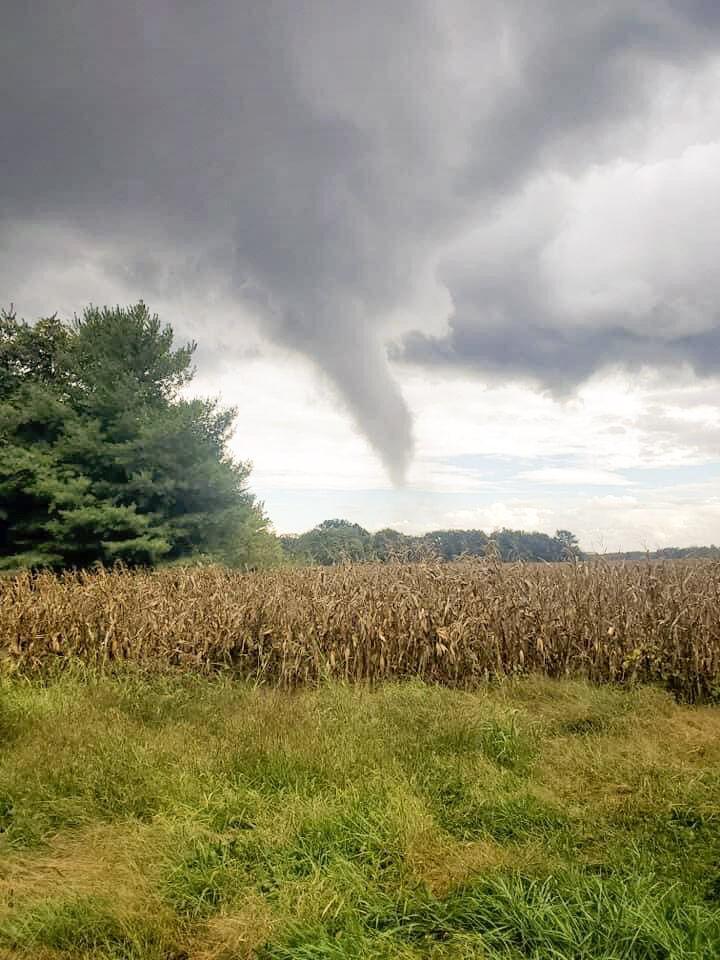 But, in a gut-wrenching matter of seconds, a large portion of the farmstead was ripped to shreds by a tornado on the afternoon of Oct. 11.
The twister, which touched down near Wrights, a town founded by Andy's great-great-grandfather in 1872, was rated an EF-2 by the National Weather Service St. Louis office, with wind speeds at 115 mph.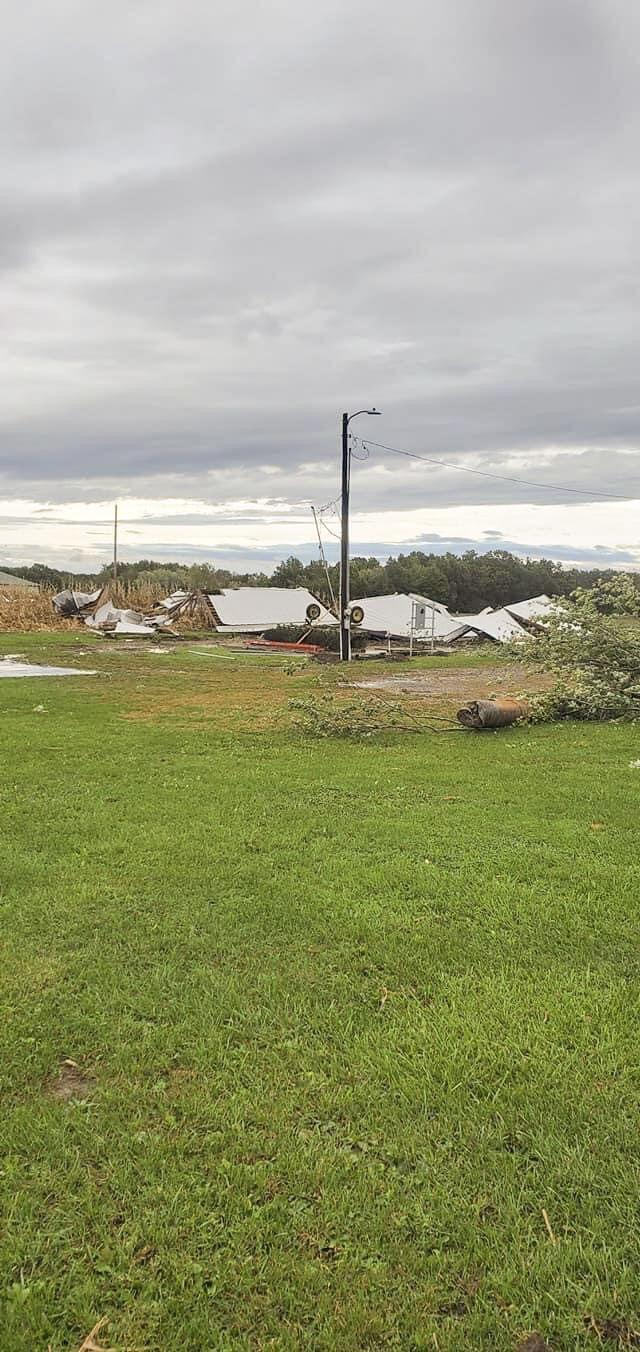 It destroyed two large outbuildings, measured at 80-by-160 feet and the other 80-by-130, a grain bin and two small outbuildings on Wright's farm. It also damaged three additional bins, a new combine and other equipment.
"I was away on an errand. I farm with my son and he called and said, "a tornado came through and blew everything away," Wright told the RFD Radio Network. "It hit my place and kept going and hit my neighbor's place – it took out two buildings there."
Fortunately, no injuries were reported and the twister actually went between two houses, with no major damage to either dwelling.
But, it could've been much worse. Wright's neighbor and son were out in one of the sheds minutes before it was completely destroyed. They sensed the severe storm approaching and had just backed out of the shed in a truck.
"Four seconds later, (the tornado) dropped a silo within six feet of hitting their truck," Wright said. "It's quite a mess. I'm just thankful no one was hurt."
Wright, a former Greene County Farm Bureau board member, was overwhelmed by the outpouring of support from his community as a team of 40 residents came out to help clean up the debris. Several COUNTRY Financial representatives also were on the scene by the next day to assess the damage and help out.
Unfortunately, this wasn't the first time Mother Nature wreaked havoc on Wright's farm. Straight-line winds destroyed a shed there 20 years ago and then, in 2014, a windstorm wrecked one of his barns.
And, just as he's done before, Wright began picking up the pieces of his farm after the latest blow.
"We're just going to pick up the pieces and move forward. Everything can be replaced," he said. "This happens all over the country and this time it happened to hit our spot."