Little Bakr Abulkhair, 2, made a beeline for baskets brimming with freshly picked peaches at Mileur Orchard's on-farm store near Murphysboro. The toddler's family from Carbondale followed closely behind looking for a taste of summer.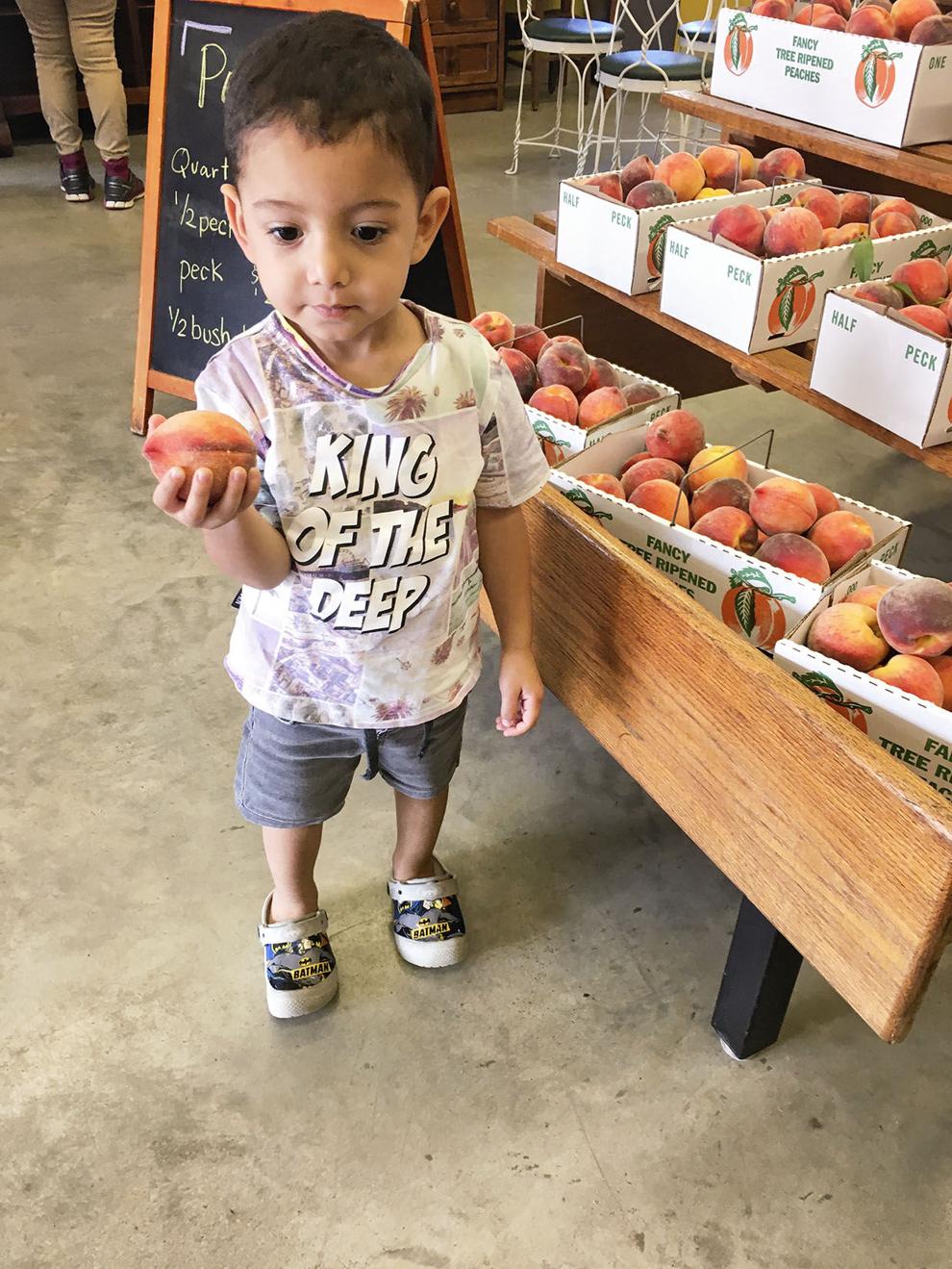 That taste can be found in southern Illinois, where harvest of several early peach varieties has progressed the past several weeks with mid- and late season peach varieties ripening along with nectarines, plums, apricots and other tree fruits.
In Jackson County, the peaches had a good bloom and are yielding well, said specialty grower Lisa Mileur. She and her husband, Howard, own and operate the multi-generational orchard that has been in the Mileur family since the mid-1800s.
A bountiful crop wasn't guaranteed when freezing temperatures hit southern Illinois on April Fools' Day and Good Friday. Strawberries and peaches were in full bloom, while most apple variety buds hadn't opened. The thermometer dipped as low as 20 degrees in the coldest pockets.
The Mileurs grow more than 30 varieties of peaches, nectarines, plums and apricots on 20-some acres. They also grow eight varieties of apples on 7 acres.
Peach harvest started in mid-June and will continue until September with late varieties followed by apple season.
This summer, customers will find a fruit the Mileurs haven't sold in several years. The family's pluot crop is bountiful this year, although Lisa couldn't pinpoint the reason. Pluots are a cross between plums and apricots produced on plum rootstock and bloom earlier compared to other tree fruit crops, Lisa explained.
The orchard's on-farm retail store sells fresh fruit and is known for fruit pies, desserts and creative donuts. The store also offers a variety of products made with Mileur Orchard fruit and freshly pressed cider during apple season. Retail store hours are 9 a.m. to 5p.m. Monday through Saturday.
For more updates, visit mileurorchard.com or follow the orchard on Facebook.