Jim DeCrane, a Henry County Farm Bureau Board member, wears a lot of hats both on and off the farm.
And he wouldn't have it any other way, particularly in such uncertain economic times.
"Diversification is always good," DeCrane said after a recent rainstorm on his farm near Galva. "If corn (prices) are bad, maybe the pigs will do good. If the pigs do bad, I also have a city job managing a warehouse facility.
"Whatever area of the economy is bad, hopefully one of the other areas I'm in is good."
DeCrane grows corn, soybeans and alfalfa and produces hogs on his farm, a fairly typical mix of commodities in Illinois.
He also custom plants hundreds of acres each spring, applies anhydrous for Ag View FS in Buda, operates a custom silage chopping crew each fall, custom bales hay each season, owns bucket-calves for his children and recently purchased ducks for egg production.
Off the farm, DeCrane manages a 1.3 million-square-foot warehouse in Galesburg that currently houses five tenants.
With so much going on, it's little wonder DeCrane worked 20-plus-hour days to plant his corn and soybeans in recent weeks.
"We were a little leery about starting (with soil temperatures near 48 degrees late last month), but conditions were perfect," he said. "We had the attitude it could turn into last year, so we hit it hard and were done (planting corn and beans) by May 1.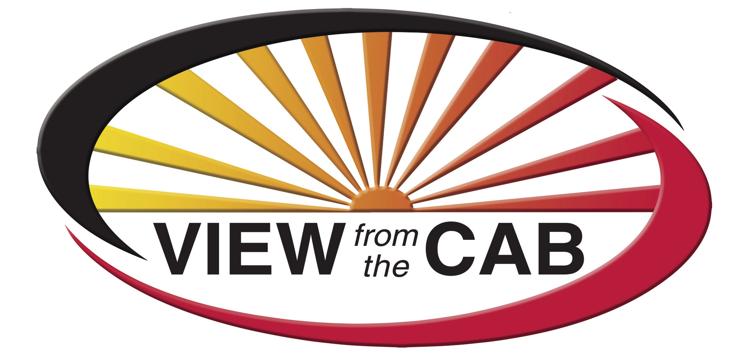 "Last year, we didn't get into the field until May 13, and we came back after June 3 and replanted everything we did in May."
Last week felt like déjà vu for many farmers as a heavy rainmaking system parked over the state for four days and dumped 3 to 6-plus inches of rain over a wide area that resulted in significant flash flooding and field ponding. The DeCranes' home also had minor damage from strong winds.
"The early guesses on replanting is there will be some wet spots that have to be filled in," DeCrane said. "It all depends on how long the puddles stay on the fields."
Looking ahead, DeCrane remains uncertain how his hog operation or custom silage production will fare. He sold his last batch of hogs prior to closures of production plants due to COVID-19.
"I know there's a lot of farmers dealing with a stressful situation right now," said DeCrane, who recently completed Illinois Farm Bureau's Agriculture Leaders of Tomorrow program. "We got real fortunate. We just got done emptying our building when the plants started shutting down.
"I got a new group of pigs in," he noted. "I won't have to deal with this again until late June or early July. Hopefully, the situation will be a little more under control."
Meanwhile, some farmers exited the cattle business while others plan to feed herds corn rather than silage due to cheap prices. DeCrane's silage chopping crew typically serves about 105 customers from Quincy to the Quad Cities each fall.
"We don't know what type of (silage) season we could have," added DeCrane, who started farming in 2010.