Agriculture key when students and teachers head back to school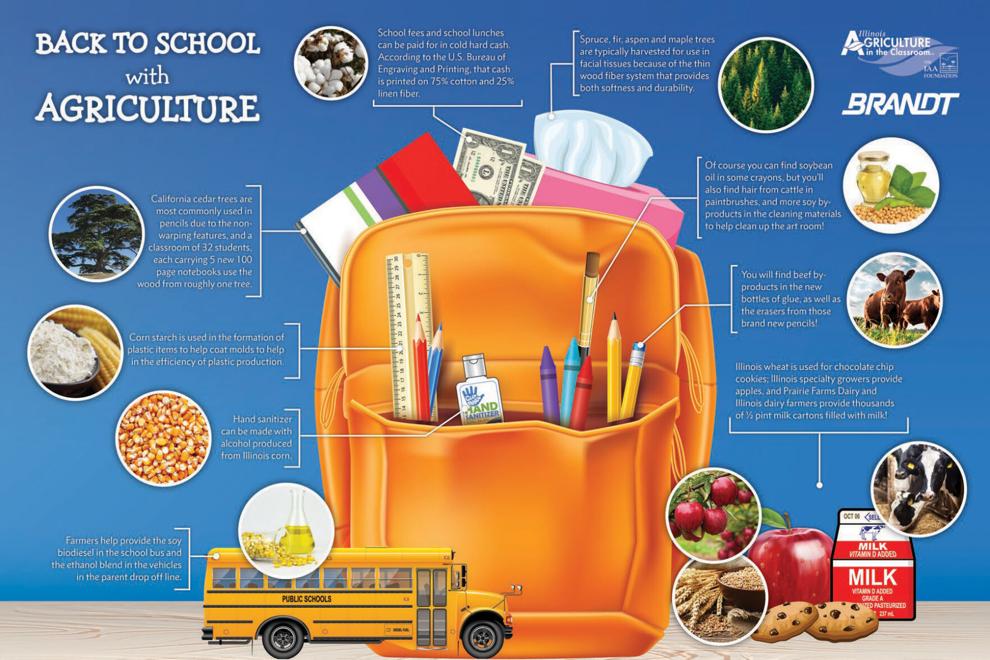 August means the Illinois State Fair, high school sports practices beginning and, of course back to school.
Illinois Agriculture in Classroom (IAITC), our county programs and teachers across the state have been preparing for this time since May.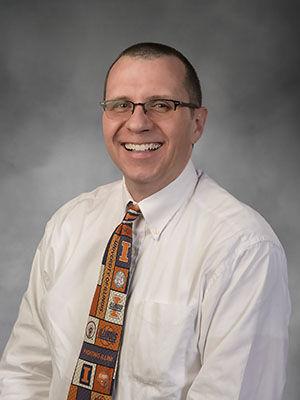 At our May Coordinator meeting, county programs received new Pork Ag Mags, classroom calendars and a unique set of posters for teachers to use as the school year begins.
The first poster features a back-to-school backpack linking everything about going back to school to agriculture.
Hand sanitizer comes from corn, and corn starch is used in molding of plastic rulers. You can't forget the ethanol blend in the cars in the parent drop-off line.
Soybeans give us biodiesel and crayons, not to mention Skechers shoes.
Beef byproducts are found in those new bottles of glue and pencil erasers as well as paintbrushes.
New school clothes contain cotton, and it is also used in the cold, hard cash used to pay registration fees.
Trees give us No. 2 pencils, and plenty of paper filling notebooks — and even the facial tissues that will find their way to the classroom.
And we can't forget school lunches.
Illinois dairy farmers will provide truckloads of half pint milk cartons every week, and school lunches will be filled with fresh fruit and vegetables, not to mention the meat and cheese on pizza.
This summer, teachers were also provided with a new STEM (science, technology, engineering and math) and Inquiry activity booklet where they can link STEM topics to every Illinois Ag Mag.
One teacher remarked, "There is so much I can use every single day" related to agriculture and it doesn't require any extra planning.
Additionally, teachers focused on the grant opportunities with IAITC.
Nudge a favorite teacher to apply for a classroom project grant to integrate a new agriculture topic into his or her classroom or apply for a classroom set of ag-accurate books to use from K-12.
There are plenty of ways IAITC has equipped our teachers for back to school. Then after they get there, we'll be ready for the links to high school football and agriculture.
Those links are just on the other side of the back-to-school poster!
Know teachers who need a cool, new poster? Have them contact their county AITC coordinator. You can find yours by contacting your local county Farm Bureau.
Kevin Daugherty is the education director of the Illinois Agriculture in the Classroom program.