A pair of Clinton County farmers are doubling down on potential soil health improvements by shifting from nitrogen-based manure management practices to a phosphorus-based system and evaluating cover crop varieties for improved biomass and forage potential.
Paul Meyer and Mark Litteken gave updates on two research projects at the third Illinois Farm Bureau Nutrient Stewardship Grant Program virtual field day they recently co-hosted. The first project studies using manure to reduce commercial fertilizer applications; the second aims to reduce nutrient runoff through cover crops.
Meyer VMS Dairy is a third-generation dairy farm that milks more than 200 cows near Breese. Meyer works with Amir Sadeghpour, assistant professor of soil management and integrated cropping systems at Southern Illinois University in Carbondale (SIUC), to study whether using the herd's manure can help replace commercial fertilizer applications.
The Illinois Farm Bureau-funded trials at Meyer's farm started two years ago on corn and corn-winter cereal rye double-crop rotations. They include shifting to phosphorus-based applications instead of the traditional nitrogen-based manure applications, which match manure composition to the anticipated nitrogen uptake of corn.
"When we apply manure based on the nitrogen need of a corn crop, we are essentially overapplying phosphorus and potassium compared to what the corn can remove," said Sadeghpour.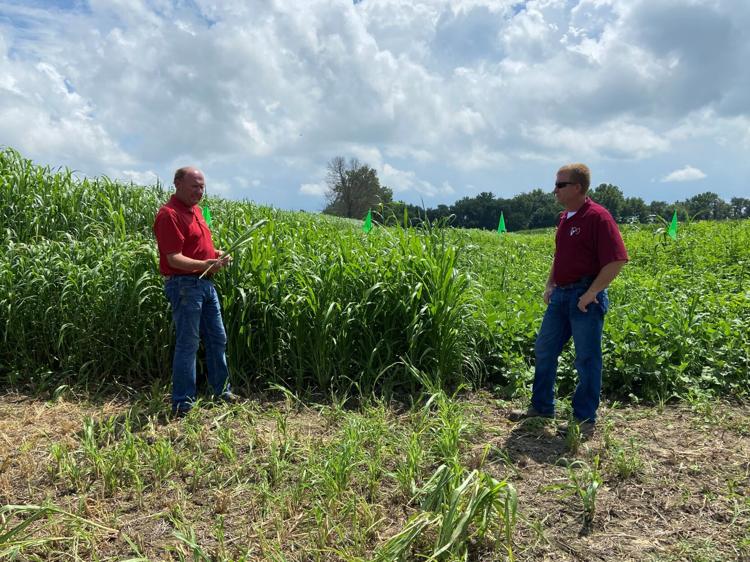 Over time, this system can lead to phosphorus runoff and feed composition issues.
"If we can control our input costs and control our soil health and improve the environment, I think that's always been my endgame," said Meyer.
The study also compares direct and indirect application efficiency.
Sadeghpour said he believes injecting, or banding, manure into the soil, rather than spreading it on the surface, could help reduce nutrient runoff.
Another multi-year project at Meyer VMS Dairy experiments with applying manure to cover crops multiple times throughout the year.
Cliff Schuette, owner of Schuette Seeds, said many farmers stick to one fertilizer application for their cover crop, applying it before planting. But Schuette believes there is added value in applying again once the plants are in early growth stages.
"I'm trying to get a cover crop system started with these guys so that when they do go through (the field), that crop is pulling nutrients up in that plant right away and nutrients don't have a way to leave the field," he said.
Litteken also considers reducing his farm's environmental impact a priority. He's increasing use of cover crops and reducing tillage at Sugar Creek Valley Farms in Aviston.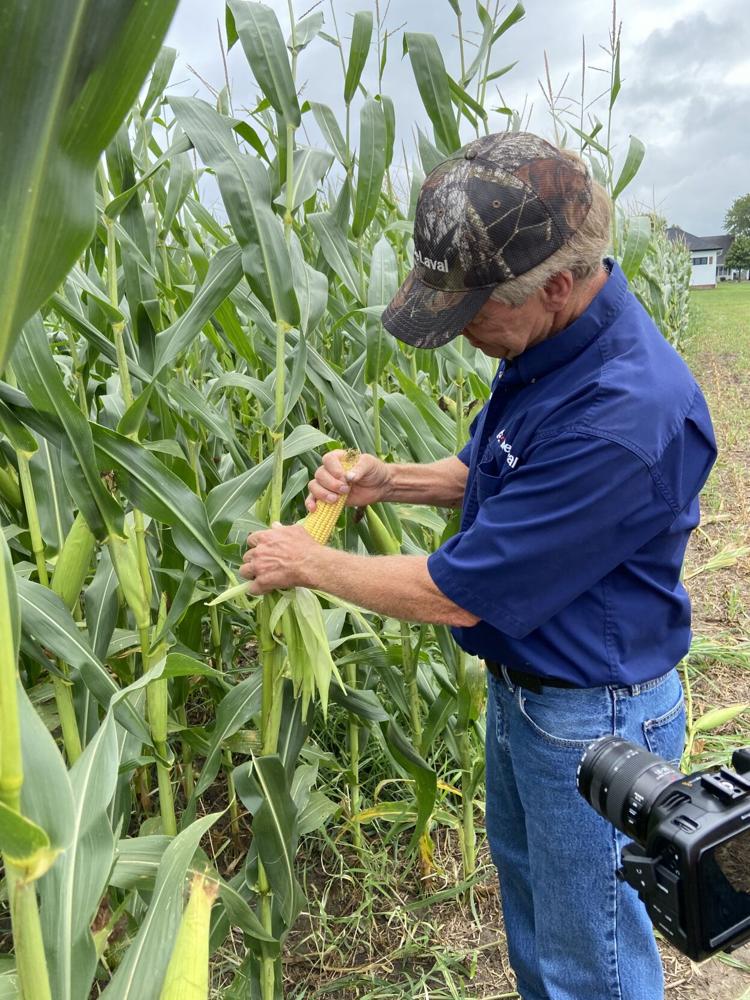 Research at Litteken's farm evaluates a variety of summer annual cover crops for winter survivability, biomass production and forage quality. This year's plantings included individual plots of 15 different cover crop varieties and one mix of all 15.
Harvest data showed balansa clover and the 15-species mix had the highest soil health scores. The mix also yielded large amounts of forage when planted in both the fall and summer. The research also assessed factors like relative feed value, crude protein and sugars.
Clinton County has been part of the Illinois Farm Bureau Nutrient Stewardship Grant Program for five years, receiving more than $70,000 in grant funding to date. Program partners include Clinton County Farm Bureau, Illinois Farm Bureau, SIUC (College of Agricultural Sciences), Schuette Seeds, Sugar Creek Valley Farms LLC, Wyciskalla Consulting and Meyer VMS Dairy, Inc.
"We've got some really good expertise here with people that are passionate about nutrient stewardship and the projects they are doing here in the county," said Clinton County Farm Bureau Manager Brad Conant.
For more information on research conducted at Meyer VMS Dairy and Sugar Creek Valley Farms, visit www.ILFB.org/FieldDays.