Two small, wooden structures house new Illinois Farm Bureau employees who work around the clock and focus on their task.
This spring, leafcutting bees took up residence beside two ponds on the expansive lawn at 1701 Towanda Ave, Bloomington. Leafcutting bees are important native pollinators of wildflowers, fruits, vegetables and other crops. At IFB, they focus on pollinating a mix of native wetland and prairie plants growing around the ponds.
James Payne, IFB building operator, explained the leafcutting bees were selected for their nonaggressive and solitary nature. "They're super-efficient pollinators," Payne added.
The bees and their housing arrived via the U.S. Postal Service. The bees lay eggs in hollow tubes arranged in the small house. In the wild, they cut and use leaves to construct nests in cavities, mostly in rotting wood. They create multiple cells in the nest, each with a single larva and pollen for the larva to eat.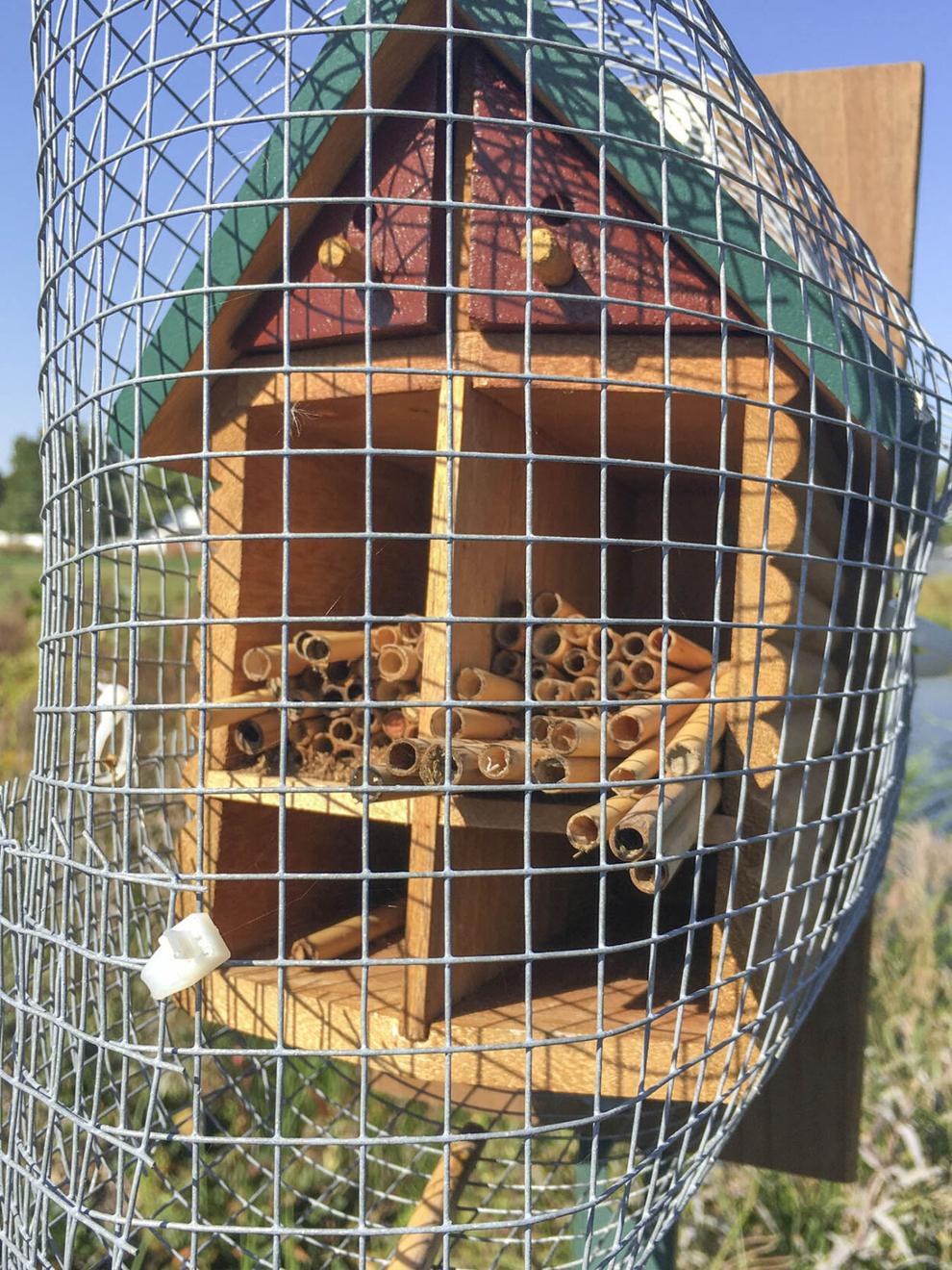 In October after the first light frost, the IFB building crew will cover the hollow nesting tubes filled with larva in a cheese-cloth type fabric bag and store them indoors over winter for hibernation, Payne explained. When spring temperatures reach 65 degrees, the tubes will be returned to the bee houses beside the ponds.
"They're very low maintenance," Payne said of the leafcutting bees.
Around the pond edges, Payne pointed out a mix of wetland plants were seeded first. A border of prairie plants and grasses flourish between the wetland plants and a traditional grass lawn.
Now in its third year, the bees' native habitat serves a couple of environmental purposes. The plants retain nutrients and sediment and provide habitat for pollinators and wildlife. Recently, a heron has taken advantage of the pond area, Payne said.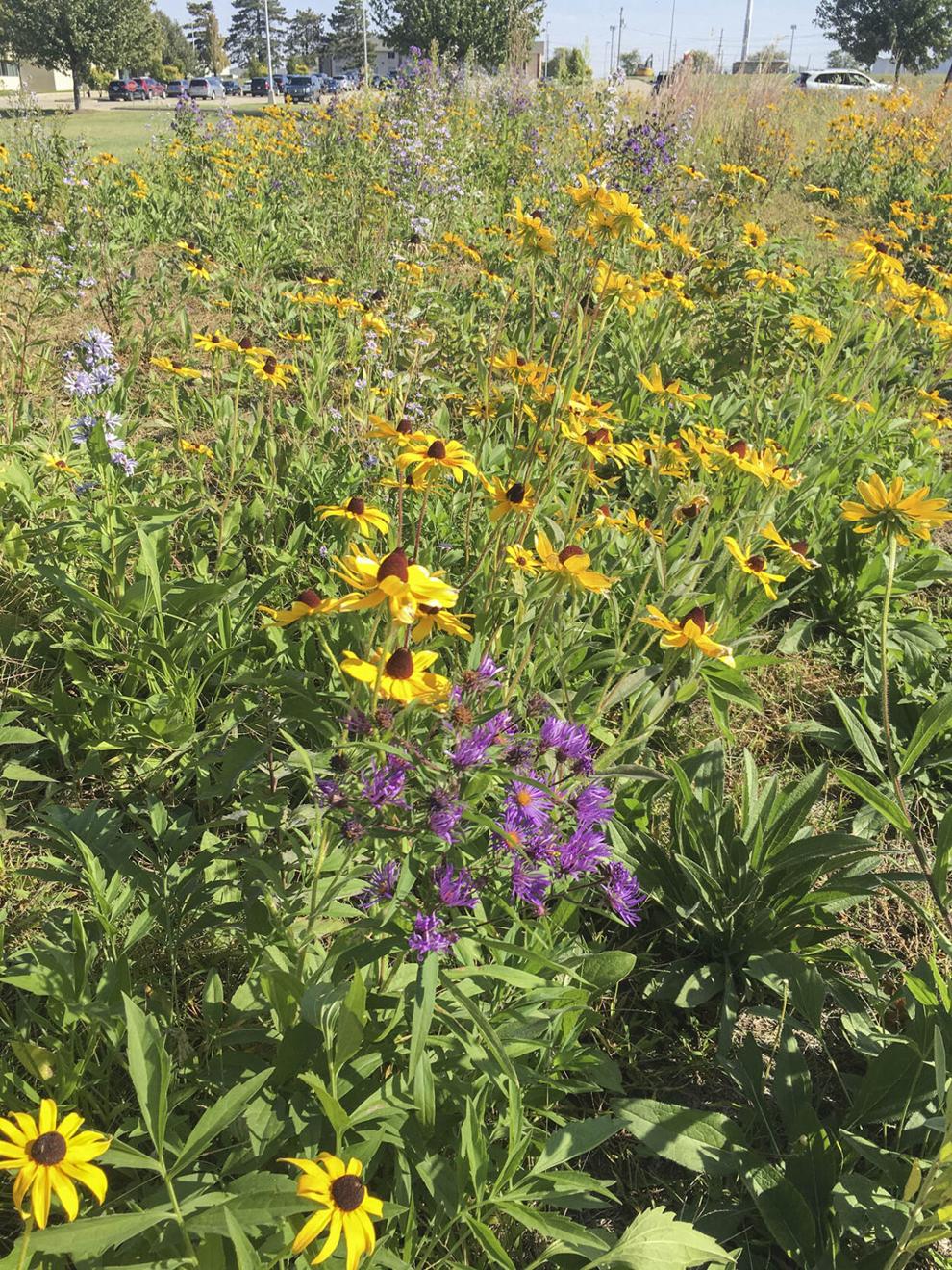 This year, more prairie plants were seeded around a third pond near the side of the building and grew well with all the rainfall.
In addition to environmental benefits, the native vegetation also reduces mowing labor and costs. Plus, the tall wetland and prairie plants act as a natural deterrent for some Canada geese, according to Payne.
The tall plants make it more difficult for the geese to walk down to the pond edge and less able to use their natural instincts to watch for predators, Payne explained.
"That's the theory, and it's working," Payne said of using tall native plants to discourage Canada geese.