Appropriate dicamba stewardship in 2020 depends on a few key actions from applicators: Compliance with the pesticide label, execution of good management decisions and consistent communication of sensitive areas.
Farmers must assess and document neighboring sensitive areas, including wooded lands, parks, gardens, specialty crop fields, vineyards and non-dicamba-tolerant soybeans.
The Illinois Department of Agriculture (IDOA) included language in the 2020 Special Local Needs Labels that addresses residential and sensitive areas in two separate points.
1) DO NOT apply when wind is blowing towards adjacent/neighboring residential areas.
This is a requirement of the label and application is prohibited at these times.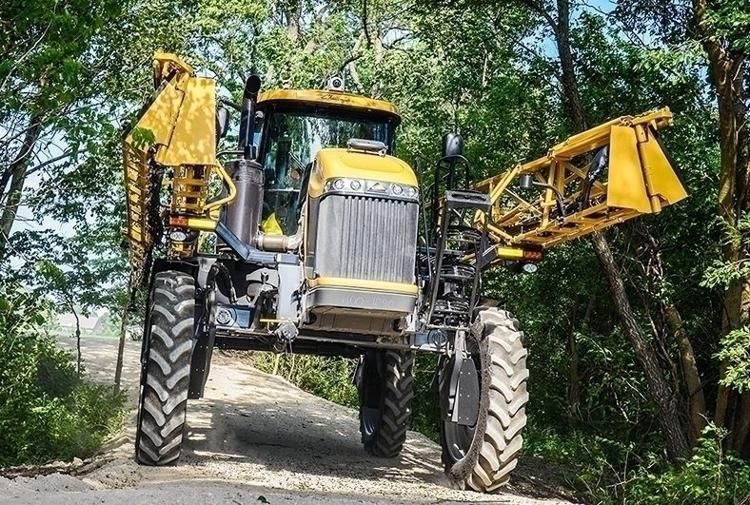 2) It is best to apply when the wind is blowing away from sensitive areas, which include but are not limited to bodies of water and non-residential, uncultivated areas that may harbor sensitive plant species.
This, however, is not a requirement but a recommendation.
Additionally, the IDOA included language in the 2020 Special Local Needs Labels that addresses a sensitive crop registry.
Before making an application of this product, the applicator must consult the FieldWatch sensitive crop registry and comply with all associated record keeping label requirements.
IDOA and Illinois Farm Bureau are longtime supporters and partners of FieldWatch, an organization whose mission is to develop and provide easy-to-use, reliable, accurate and secure online mapping tools intended to enhance communications that promote awareness and stewardship activities between producers of specialty crops, beekeepers and pesticide applicators.
The federal labels referenced sensitive crop registries generally, whereas IDOA sought to clarify that in Illinois. Thus, the intended registry is in fact FieldWatch.
To further protect the state's sensitive areas, the IDOA included language in the 2020 Special Local Needs Labels that addresses Illinois Nature Preserve Commission (INPC) sites.
Maintain the label-specified downwind buffer between the last treated row and the nearest downfield edge of any Illinois Nature Preserves Commission site.
The INPC assist private and public landowners in protecting high quality natural areas and habitats of state-listed species in perpetuity through dedication or registration of such lands into the Illinois Nature Preserves System. Dedicated and registered INPC sites are afforded a high level of ecological protection pursuant to the Illinois Natural Areas Preservation Act.
INPC site locations are available on the Illinois Department of Natural Resource (IDNR) website.
IDNR created the interactive map as an informative tool to bring awareness of the INPC sites to assist landowners, producers and applicators with planning of herbicide and pesticide application and to help prevent off-target drift.
It is important to note that the mapping tool on the site above includes several layers in addition to the INPC sites, including Illinois threatened and endangered species, Illinois Natural Areas Inventory Sites and IDNR Owned and Managed Properties.
Applicators can access the specific INPC site layer for information in seeking to comply with the dicamba labels.
IDOA included this element on the Special Local Needs Labels due to its close working relationship with IDNR to balance the protection of these sites and the use of pesticide products in Illinois.
These INPC sites are important natural areas that in many cases are the last remaining example of what the state of Illinois was like prior to settlement.
For more information on recordkeeping requirements or any previous topics included in the 2020 dicamba series, click here.