Conservation and reducing a farm's environmental impact dovetail with growing grains for distilling spirits on the Glazik brothers' farm near Paxton.
Dallas, Will and Clayton Glazik integrate a complex crop rotation, prairie buffer strips, research and much planning into 1,000 certified organic acres and their hopes for a field-to-bottle distillery near Paxton.
About 10% to 15% of their ground goes into perennial habitat of prairie and trees, according to Dallas, a Ford-Iroquois Farm Bureau member. The Pheasants Forever biologist described 40% of the ground as wildlife friendly throughout the year.
The Glaziks rotate 14 different crops, including corn, soybeans, small grains and a legume mixture either grazed by cattle or left fallow for a year. The brothers, the fifth generation to farm the family's land, grow cover crops and use no-till and reduced tillage as much as possible.
Besides the diverse crops, the Glaziks' fields can be spotted by long strips of prairie and small chestnut seedlings that divide acres into smaller fields, each planted in different crops. In one area, native prairie strips divide 200 acres into 40-acre fields.
Prairie plants have been shown to remove 95% of nitrates, Dallas reported.
One day, the chestnuts will provide shade for the cattle herd owned by their parents, Jeff and Rita Glazik.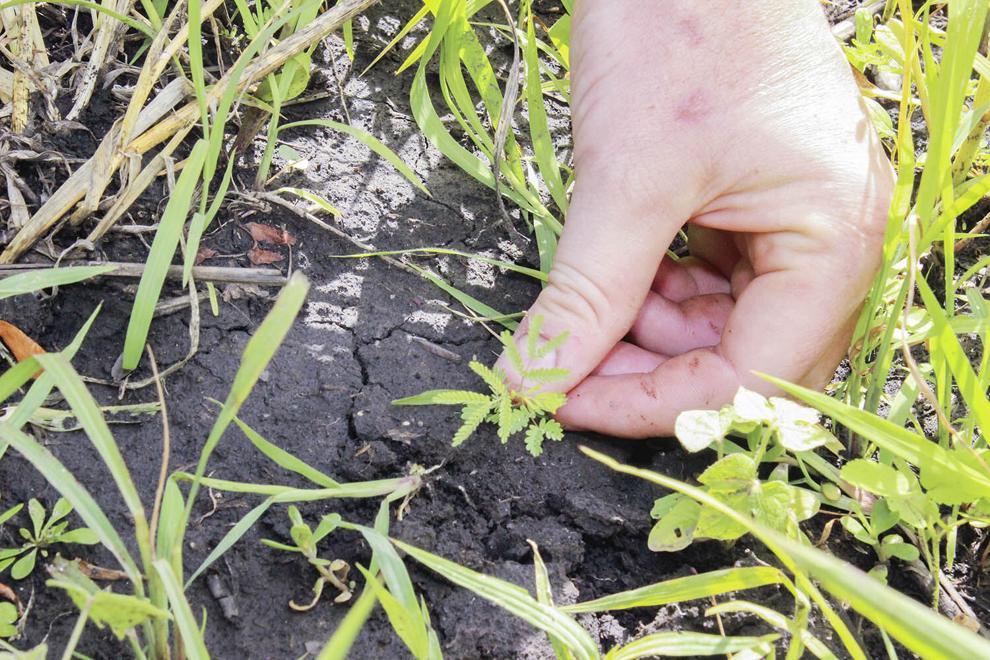 Picking out a delicate seedling within a prairie habitat, Dallas explained the Illinois bundleflower is a native legume he and his brothers are considering as a nitrogen source to replace clover and alfalfa. "If that (bundleflower) works, we could do organic, no-till farming," he said.
They're also studying nature as pest and weed management. All the Glaziks' fields are part of a University of Illinois and Pheasants Forever ornithology study. "Birds get rid of 33% of insect pests," Dallas said. "We're studying the birds here and what they're doing (to control insect pests). If we have this pest, then we may need to bring in this bird."
During the three years, many bird species were recorded as part of the study. Dallas proudly shared he saw an endangered sparrow species "and it was eating a corn earworm."
The climate also plays a role in the farm and distillery. Silver Tree Beer & Spirits calculated the amount of carbon sequestered in ancient oak trees that will be made into its whiskey barrels. The brothers salvaged the oaks felled in ice storms.
The Glaziks calculated the amount of emission reduced and even trademarked a marketing slogan for their company. A bottle of their Down East vodka offsets four miles of car emissions, while one shot of whiskey will offset one mile of car emissions, according to Dallas.
"At Silver Tree (Beer & Spirits), our big push is carbon sequestration," he added.
The slogan? "Take a shot at climate change."