An increasing number of environmental and carbon market opportunities are developing for Midwest farmers. But what are these markets and how may farmers benefit from them?
Ecosystem services markets allow companies, communities and other beneficiaries with sustainability goals to pay farmers to protect, restore or mitigate impacts to ecosystems.
These market payments to farmers are generated via positive, usually quantifiable, outcomes verified at the field level. In most cases, signing acreage up with a market entity under a contract is free, but may require starting a new practice, such as cover crops or no-till.
"When we're quantifying, we're doing that against a baseline," explained Emily Bruner, Ph.D., American Farmland Trust, Midwest science director. "So, (it is) where you would be with your current management versus where you would be with additional practices implemented and how that's going to improve and provide those benefits and services."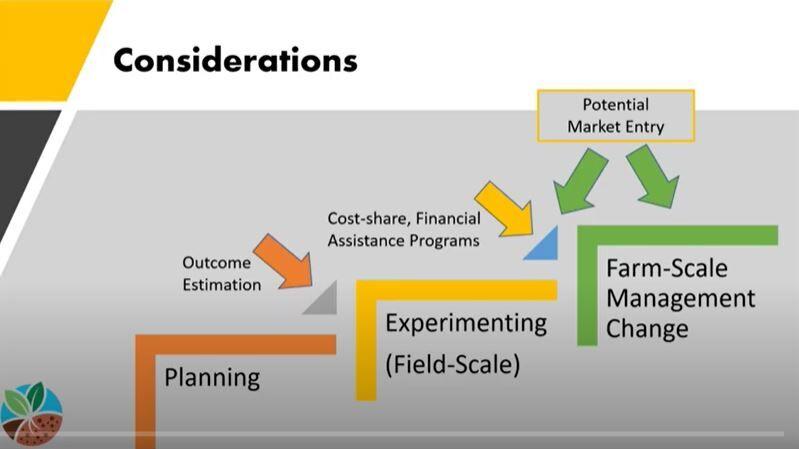 Current active and pilot markets exist for several ecosystem services, including carbon sequestration and greenhouse gas reductions, water quality and quantity improvements, and wetland and habitat creation.
A recent Illinois Sustainable Ag Partnership (ISAP) webinar featured four of these markets - Nori, Indigo Ag, Soil and Water Outcomes Fund and Ecosystems Services Market Consortium (ESMC).
Nori is specifically a carbon market entity and is currently in the pilot phase with project enrollment available nationwide.
Indigo Ag is also a carbon market accepting enrollment in 21 states, including Illinois.
Soil and Water Outcomes Fund is available in select counties in Iowa and will be opening enrollment in Illinois and Ohio starting March 1.
ESMC is presently in the pilot phase, with the expectation to fully launch in late 2022. Partnering with Illinois Corn Growers Association (ICGA), Archer Daniels Midland and GROWMARK, ESMC launched a pilot project in central Illinois last year. The 10,000-acre pilot project is working with 10 to 15 farmers who are enrolled in ICGA's Precision Conservation Management program.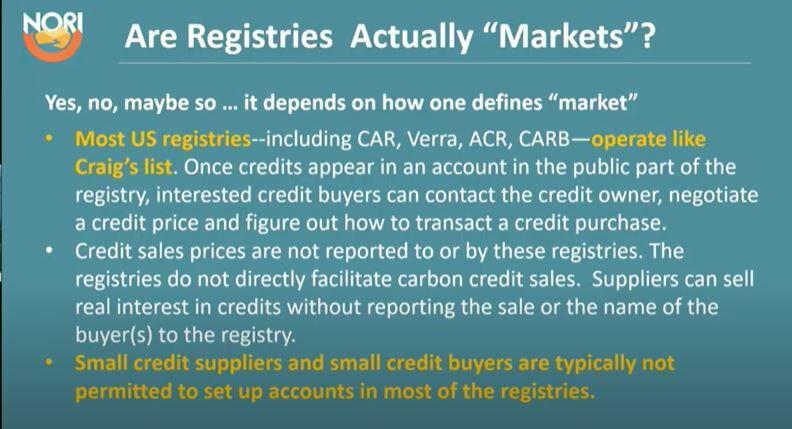 Interested farmers are encouraged to reach out to individual ecosystem market entities for more information regarding specific requirements and contract structure.
"All the partners (of American Farmland Trust and ISAP) have worked in the conservation space, technical assistance space for a really long time, so we really want to make sure that none of this comes across as particularly endorsing these new opportunities or encouraging them," clarified Bruner. "We just want to help farmers navigate and help our ag community at large navigate some of these and figure out if they are indeed right for their farm or their situation."
More than 1,500 farmers, agricultural retailers and professionals attended the national webinar and 600 questions were submitted with registrations. Due to the high interest, additional webinars are being planned for this summer.
Click here to access the webinar and accompanying resources or watch the webinar below.