The wet spring of 2019 forced farmers across Illinois to scramble and adjust or cancel their planting plans. Some agronomists and researchers with multiyear projects found themselves in similar situations, as extreme weather prevented them from planting the crop called for in the experiment or even planting a crop at all.
But what seemed like a setback for one project at Fred Blessing's farm in Wayne County turned into a new opportunity for nutrient management research.
Blessing's farm hosts a Nutrient Loss Inhibitor Demonstration (NLID) plot under the Illinois Farm Bureau Nutrient Stewardship Grant Program. It also served as the site of a recent virtual field day. Visit www.ilfb.org/FieldDays for more information or to watch a recording of the event.
Plots on Blessing's farm were expected to be planted with a row crop last year when excessive rainfall removed that option.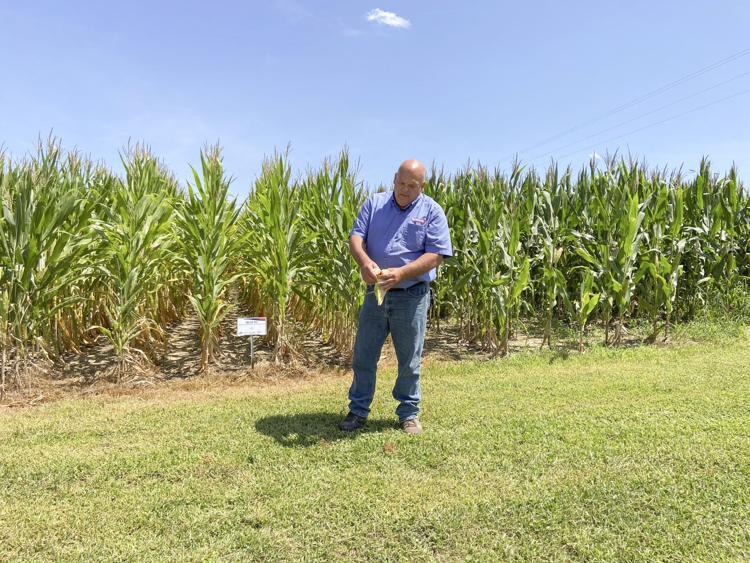 Rather than leave the fields bare, researchers and agronomists planted cover crops where they could. Without plants in the field, biological functions within the soil diminish, leaving the soil open to nutrient loss and erosion, explained agronomist John Pike.
When a second plot was unable to be planted, they began studying the impact.
This year's corn crop has shown notable differences between phosphorus treatments.
Mike Wilson, a Certified Crop Adviser and independent ag consultant, said that the most impressive results have been with early season, in-furrow phosphorus applications.
Both Wilson and Pike see tremendous value in the fallow ground research that was added to the NLID project. Wilson said he hopes the data collected can help prepare farmers for extreme weather conditions they may face in the future.
"This is good information that was brought on last year in a big scale, but I think it's something that farmers can also use on a yearly basis if they do experience some problems with prevented planting or flooding in certain watersheds or fields," added Pike.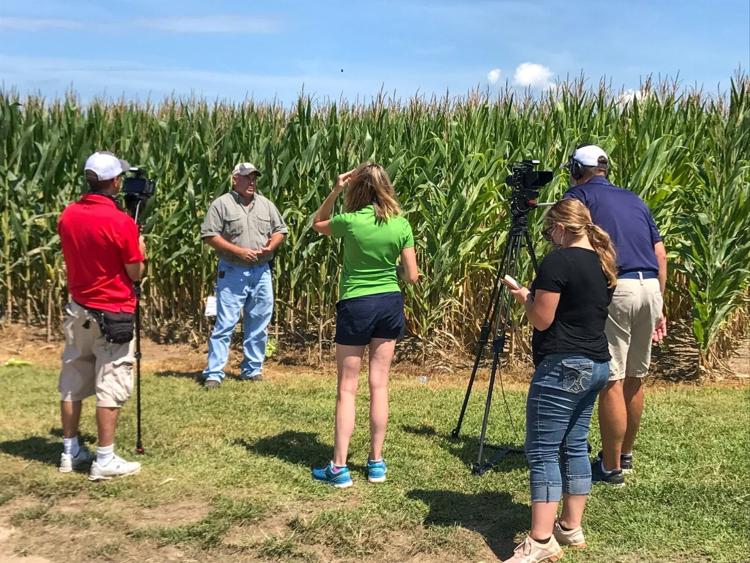 Wayne County Farm Bureau Manager Doug Anderson said the fallow ground studies were an unexpected bonus to the nutrient research project.
"It just adds another level of information we can provide to our farmers in this year's NLID project," he said. "It's been a really successful opportunity for Wayne County farmers."
The NLID project was created to help farmers improve their nitrogen management practices using a variety of nutrient enhancers and inhibitors. It reminds them of the importance of micro and secondary nutrients, said Wilson.
"The more we see where we can use a micronutrient to increase efficiencies and lower our nitrogen rates, then environmentally we are making a positive impact," added Wilson.
The Wayne County research was made possible by collaborative efforts among IFB, Wayne County Farm Bureau, Wabash Valley Service Company, Southern Illinois University-Carbondale and the Illinois Nutrient Research and Education Council.