Illinois farmers have used gypsum for centuries as a source of calcium and sulfur for crops, but a pair of new research projects could solidify its benefits for preventing phosphorus runoff and improving soil health.
Based on research plots with high levels of phosphorus, initial findings from one study back up USDA's recommended rate of two tons per acre as the best option for farmers looking to reduce phosphorus runoff without overloading their soils. Karl Williard, professor of forest hydrology and watershed management at Southern Illinois University Carbondale (SIUC), is also looking into whether the same holds true on fields with moderate or low phosphorus concentrations.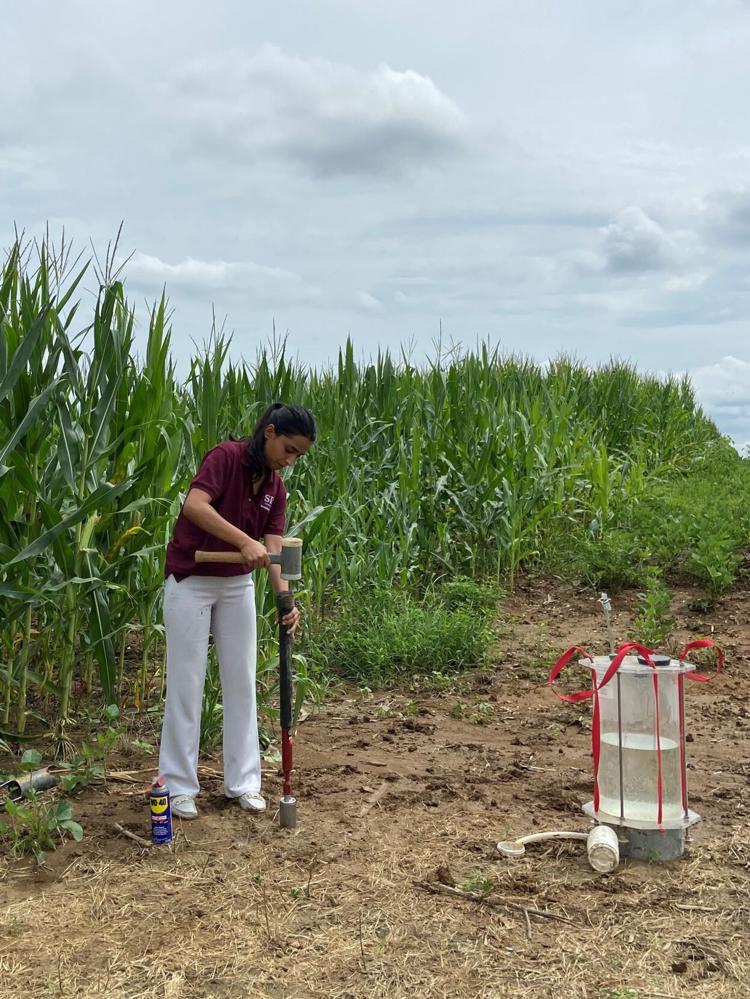 "We sort of wanted to go at it from a worst-case scenario," said Williard. He sources synthetic gypsum from a local coal-fired power plant and applies it on plots at SIUC's research farm and privately owned fields in St. Clair and Marion counties.
"Overall, flue gas desulfurization gypsum appeared to be an effective phosphorus abatement tool for southern Illinois," he said.
Williard presented results of his research recently at a virtual field day as part of the Illinois Farm Bureau Nutrient Stewardship Grant Program.
The field day was hosted at Paul Beisiegel's farm near Freeburg, where the effects of gypsum on crop yield are being investigated.
Terry Wyciskalla, an independent agronomist, studies the effect of gypsum on soil composition, specifically looking at sulfur levels. He believes the byproduct has properties that can increase internal soil drainage, provide a source of calcium and sulfate to maintain plant health and improve the physical structure of soil over time.
But gypsum only works on certain soil types, mainly clay, and at different rates, cautioned Wyciskalla. He has seen gypsum improve soil health in as little as 60 days but has also seen fields that never responded to the treatment.
For farmers interested in using gypsum, he recommends starting slow with one field at a time. He said it's important to conduct soil tests to identify fields, or areas of a field, that are the best candidates for gypsum applications.
"Just like everything new out there, start small. Do not jump in with both feet," said Wyciskalla.
As for yield impacts, Williard said data collected from the research trials remained similar across all field treatments, regardless of gypsum application rates.
"It's important to point out that gypsum didn't positively impact grain yields, but it didn't negatively impact grain yields either," he said.
Continuing to work with researchers on developing innovative land management practices is a priority, said Beisiegel, who serves as the St. Clair County Farm Bureau president.
"To have them come here and to see (the research), you don't have to just hear about it, you know what's really going on here in St. Clair County," he said.
The Illinois Nutrient Research and Education Council (NREC) funds the gypsum research. Other project partners include Illinois Farm Bureau, St. Clair County Farm Bureau, SIUC, Wyciskalla Consulting and Boral North America.
Visit www.ILFB.org/FieldDays for more information.