Cover crops are not a "one size fits all" management strategy. But farmers in attendance at the July 6 Nutrient Stewardship Field Day near Magnolia learned they have to start somewhere if they are interested in cover crops and experiment with what works on their farms.
"Start small and simple. Check with your neighbors to see what has worked for them. Try cereal rye as a good first crop," said Andrew Margenot, assistant professor with the University of Illinois Department of Crop Sciences, who studies how cover crops interact with the soil.
The Marshall-Putnam Farm Bureau worked with Illinois Farm Bureau and local partners to establish the cover crop plot featuring nearly a dozen different seed options.
"This is the beginning of a long-term project and only the start of the story," said Lauren Lurkins, IFB director of environmental policy. "When it comes to ag best management practices, cover crops are the shining stars to reduce nutrient loads and meet the 2025 targets for the Nutrient Loss Reduction Strategy (NLRS). Farmers are making change for the better in Illinois."
Shay Foulk, farmer and ag business consultant with Monier Seed and Service, coordinated the plot, planting both single cover crops and seed mixes for evaluation side by side. "I am passionate about making cover crops part of our system. But every farmer has to ask themselves what their goals are for cover crops, which can be any benefit including improved soil heath, nutrient stewardship, reduced input costs, better crop rotations and more," he said.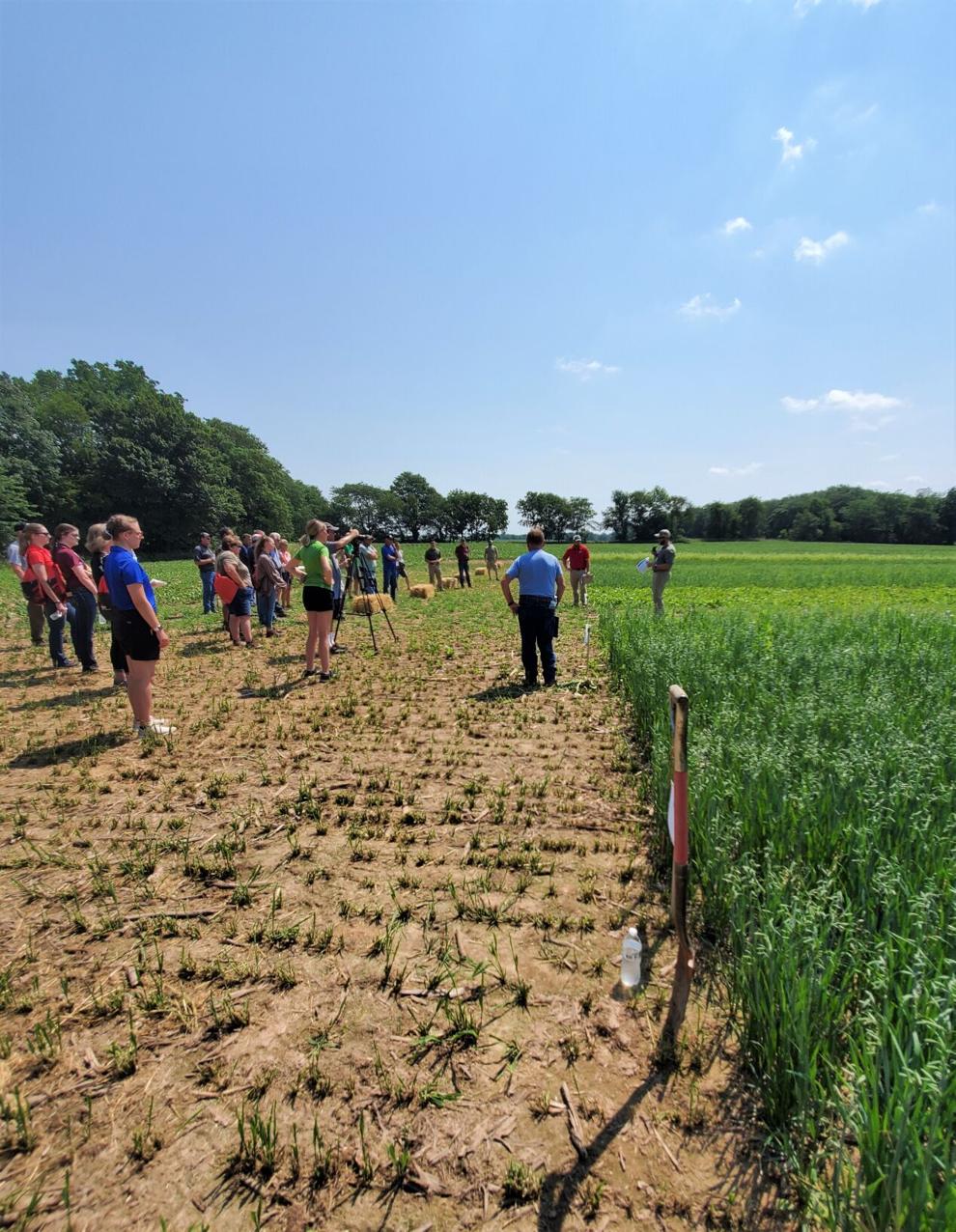 Foulk planted cereals seed at 40-60 pounds per acre and small grains at 3-6 pounds per acre. Since different crops offer different nutrient contributions, he noted fields will not be uniform when using multiple species. He discussed benefits ranging from cereal rye and radishes providing solid root growth to legumes providing a bump in nitrogen availability.
Cereal rye and also turnips offer forage for cattle and deer, while barley is good for sediment loss reduction on high erosion areas. Canola, winter peas and buckwheat have weed competition advantages. Other crops under evaluation at the site include triticale, wheat, oats and alfalfa.
"Different cover crop species have different functions and create different habitats. There is a complexity to cover crops we don't fully know," said Margenot.
For example, Margenot added that interseeding legumes with cereal rye may have different soil benefits because the crops root at different times. He also explained how various crops act as a drill, shield or pump in the soil. Deep radish roots and turnip expansion are drills that help with compaction. Nearly all cover crops are shields because they provide above-ground biomass. Cover crops work as pumps utilizing gas from the air and keeping nutrient investments in place.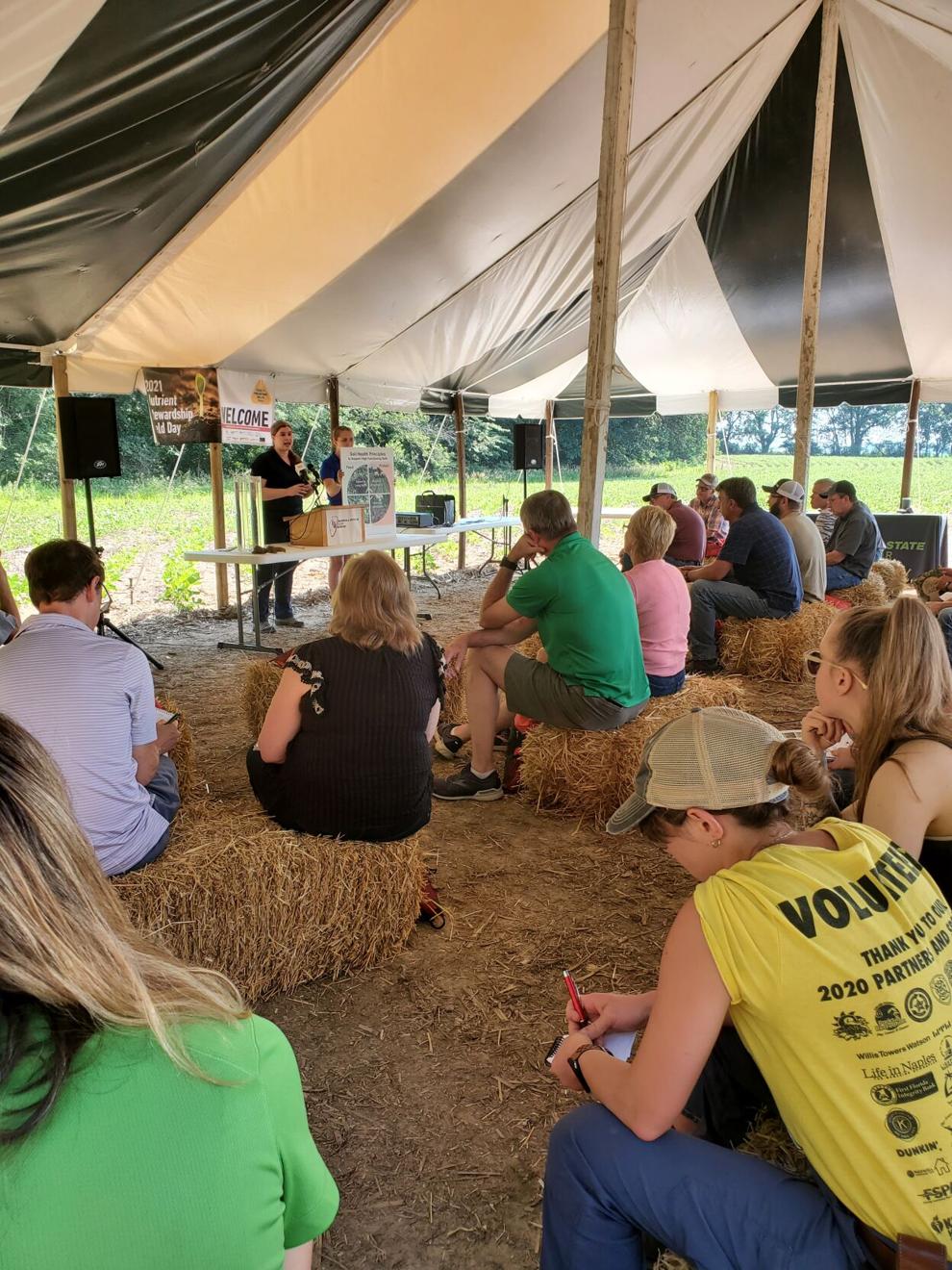 "They're like a Swiss army knife. You have specialist tools and general functions," he said.
Margenot is investigating the impact of soil temperatures on cover crops and crops in rotation with them. For example, cooler no-till soils may cause a 2-3-bushel yield drag in soybeans following cover crops, indicating some yet unknown activity underground. He also is exploring quantifying economic benefits and is co-planting two or more cover crop species for results.
Similarly, Foulk has created a value and analysis tool farmers can use to make their own unique cropping decisions. He added that university research has generally shown planting cereal rye following corn harvest and oats after soybeans provides solid economic value to the rotation.
"Cover crops are one of the most useful ways for farmers to slow nutrient loss, avoid losing money and build soil health," said Stacy Zuber, Illinois Natural Resources Conservation Service (NRCS) soil health specialist. "Cover crops really fit the bill for most productive soils."
Zuber urges farmers to contact local NRCS or Soil and Water Conservation District offices to learn how to obtain cost-share dollars to help implement cover crop practices.
To read more about IFB's nutrient stewardship field days, visit www.ilfb.org/fielddays.