The American Farm Bureau Federation will hold its 102nd annual convention online Jan. 10-13. The convention was scheduled for the San Diego Convention Center where all events have been canceled through January.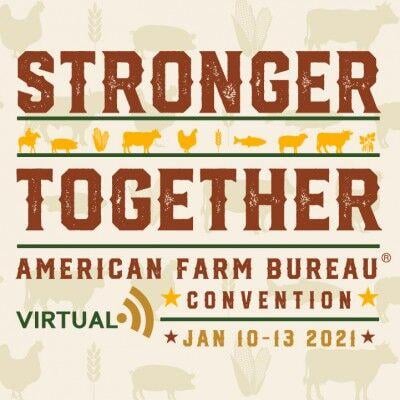 The 2021 American Farm Bureau Virtual Convention will bring together farmers and industry experts to discuss the top issues facing agriculture and will feature keynote speakers who inspire and motivate grassroots action. The free online event will also include the Ag Innovation Challenge, Young Farmers and Ranchers' competitions and Farm Dog of the Year.
Registration will open later this year and will be free to all attendees. Further details on the event can be found on AFBF's website.