AGCO Corp unveiled its revolutionary Fendt Momentum planter to North America this month at a new product preview event along the shores of the Illinois River in Peoria.
And, based on early feedback and expectations, it could be a game changer in an industry driven by demands for increased efficiency and seed placement accuracy.
The Momentum planter features SmartFrame innovations, including a vertical contouring toolbar which flexes up to 68 inches to follow the contour of each field and ensure the row units properly engage the soil.
"We feel it's the most agronomically advanced planter in the industry," Bob Crain, AGCO senior vice president and general manager of the Americas, told members of the media during the preview event at the Peoria Civic Center. "We think we have something that's really cutting edge."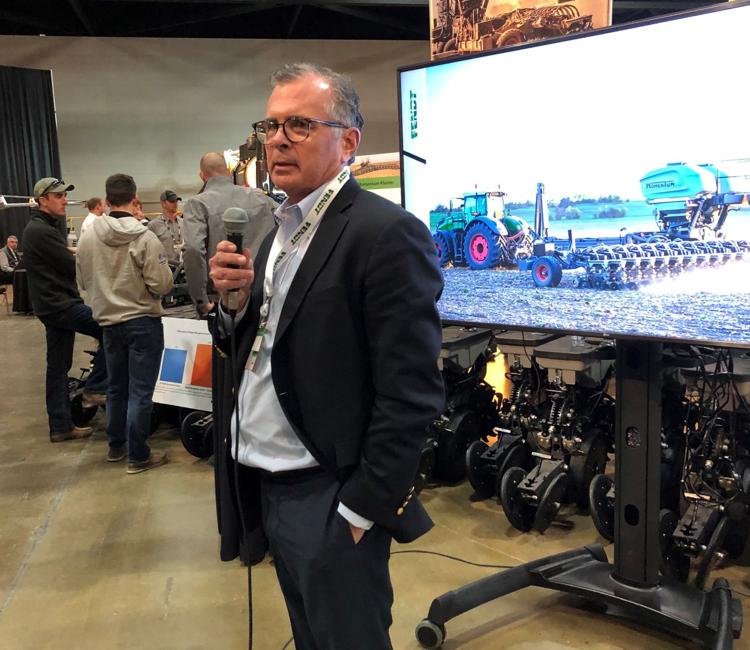 The new planter features three independent, intelligent sections that operate automatically, ensuring the row units on each section maintain the ideal seeding depth. A patented sensor-controlled hydraulic system monitors the angle of the row unit parallel arms to automatically adjust toolbar height, keeping the arms level and row units engaged with the soil.
Meanwhile, the placement of wide in-line tandem wheels that travel in front of the row units eliminate pinch rows. Wheels are also positioned in the same path as the tractor tires which, combined with an automated weight management system, minimizes compaction.
"Momentum is designed to consistently place every seed at the optimum depth and spacing regardless of variations in soil moisture, soil type, residue levels, terrain or operating speed," said Alex Lundgren, product manager, Global Crop Care, Seeding & Tillage at AGCO.
It's also designed for efficiency and easy operator use. It carries twin seed tanks that hold 65 bushels apiece and a fertilizer tank that holds 1,000 gallons of liquid to cover more acres between fills.
When equipped with optional SpeedTube seed tubes from Precision Planting, Momentum can operate up to 10 mph, with more than 99% singulation and seed spacing accuracy.
Row spacing can be easily changed via splitter rows that hydraulically rise and lock based on planter configuration choices made from an in-cab monitor. A single touch also folds and unfolds the planter automatically while simultaneously activating the tire inflation system.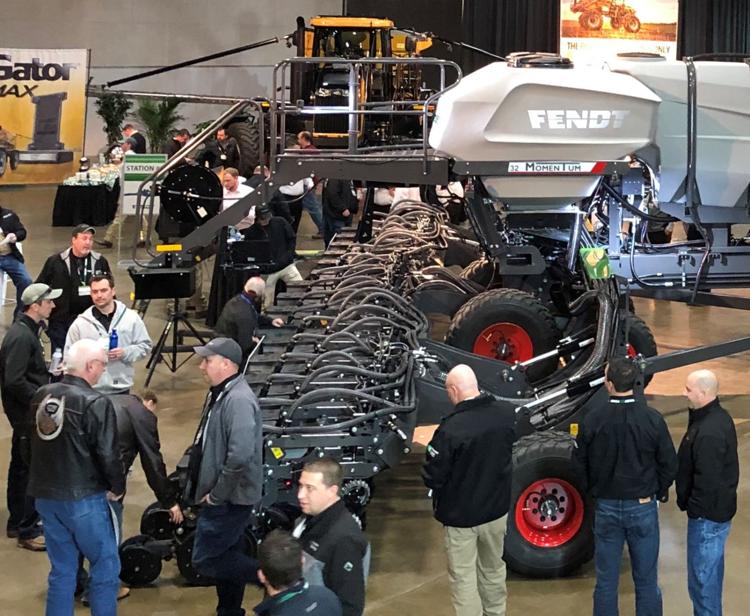 "This isn't dad's planter, but dad can use it," said Larry Kuster, AGCO senior product specialist, seeding and tillage. "All systems are automated and they sense conditions in real time."
The official public launch of the Momentum planter takes place at Commodity Classic in San Antonio, Texas the last week of February. Farmers can place orders for the planter this year to receive it for the 2021 growing season.
The eight models for 2021 include 16, 24, 32, 36 and 48-row configurations with row spacings of 15, 20, 22 and 30 inches, all available with liquid fertilizer.
Momentum was designed by a global engineering team and will be built in Beloit, Kansas for North American farmers. It is easily customized with popular and industry-leading Precision Planting technologies.