Sue Bradley was brought to tears when she saw the flurry of activity in her late brother-in-law's farmfields.
Volunteers — many of whom had not yet finished their own harvest — brought two combines, four grain carts and a dozen semitrailers to harvest Daryl Cave's fields just outside of Mount Morris. Cave, 76, died during a farming accident this past summer.
"It's a beautiful thing to watch," Bradley said. "It's a tender moment." ... Daryl would have loved every minute of this, to be here and see this. This is probably the best harvest he's ever had."
Illinois Farm Bureau Vice President Brian Duncan, an Ogle County farmer who helped organize the harvest, knew Cave from their time on the county Farm Bureau board.
"Daryl was a good friend to all," Duncan said. "He sat at my right hand in the Ogle County Farm Bureau board room for 13 years as my secretary. He was one of the most thoughtful, kind, smart, gentle men you'd ever want to meet."
Duncan, who was at the harvest with many other Farm Bureau members, said so many offered to help that they had to turn people away.
"The local elevator said no more ... we were flooding them. And we respect that, Daryl wouldn't want us to inconvenience anyone," Duncan said.
Keith Stranberg always enjoyed listening to the stories of farming communities coming together in times of need on the WGN Farm Report.
"And now we're here today to help a family. Just hits a little closer to home," the Oregon, Illinois resident said during the harvest on Oct. 28.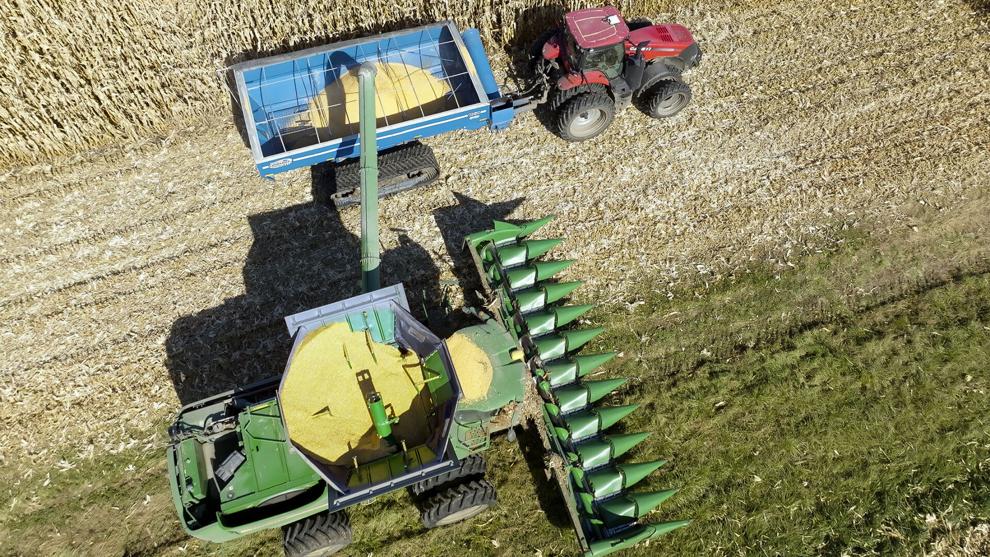 Keith Folkers, a neighbor farmer, contributed a semi to the harvest.
"Daryl was a genuine, true person ... a godly man, very active in the community and Farm Bureau," Folkers said. "Whatever Daryl did, he did it very thorough; he didn't cut corners."
Cave is survived by his wife, Joan; daughters Laurie (Mark) Barrett, Becky (Steve) Hodson, and Kristy (Jami) Peters.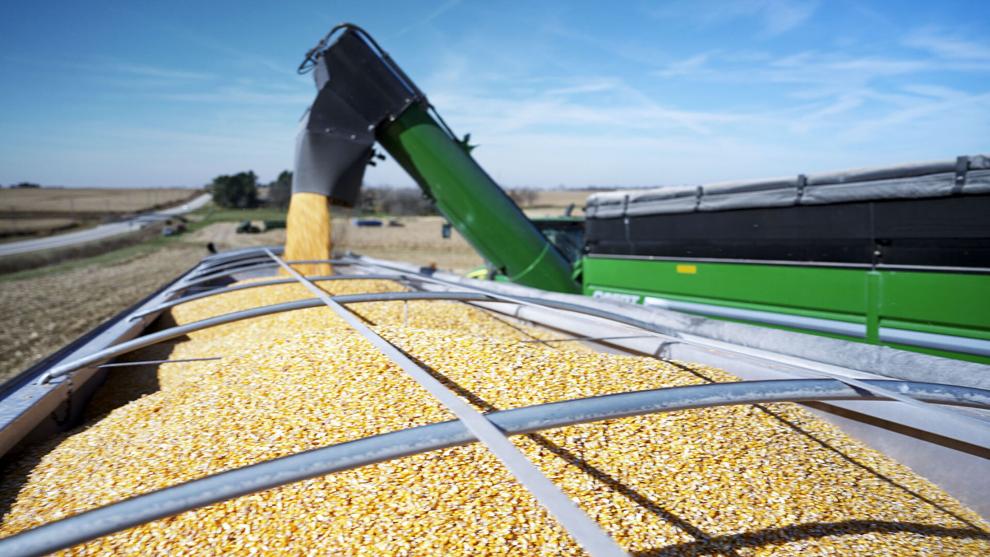 While so many are grieving in the community, Duncan said the harvest was a way to channel that sadness into something productive.
"We can only tell Joan with words what Daryl meant to us, but here we get a chance to state it with action," said Duncan, who was first encouraged by Cave to run for statewide office for Farm Bureau. "He was a great encourager."
Bradley said the outpouring of support was overwhelming.
"To see semi after semi waiting to bring this (crop) in, and all the people working ... it's sacrifice and love and the family is very, very grateful."