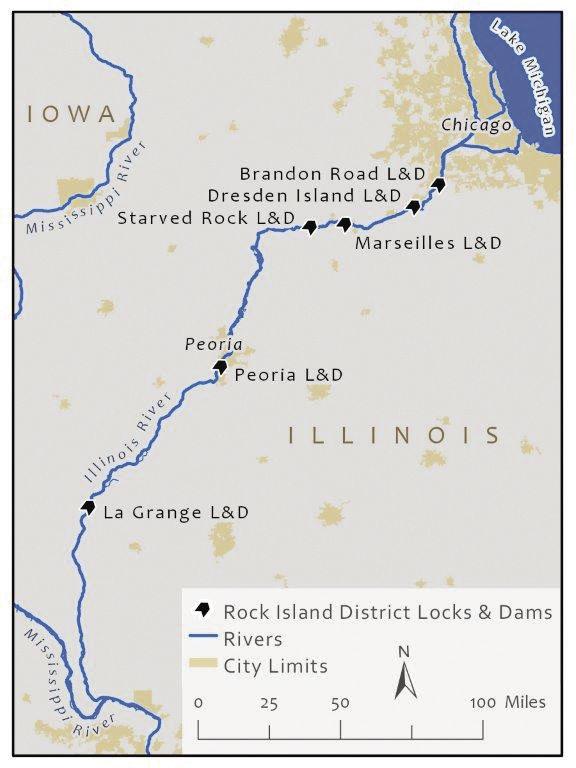 The U.S. Army Corps of Engineers Rock Island District announced this month long-term plans for much-needed repair work and upgrades on five locks and dams on the Illinois River will begin on time, July 1.
And, while the ag industry and other users of the river welcome the news to improve transportation efficiency along the vital corridor, they now must deal with the short-term hassle caused by the subsequent closure of the navigation channel.
The Corps of Engineers announced on its website "high water has not impacted the 2020 closure schedule."
Major rehab, including everything from new miter gates to upper bulkhead recession installation at some of the sites, and subsequent closures, are as scheduled:
July 1-Sept. 30 at La Grange Lock and Dam in Versailles
July 6-Sept. 30 at Peoria
July 1-Oct. 29 at Starved Rock in Utica
July 6-Oct. 29 at Marseilles
July 6-Oct. 28 at Dresden Island
"It's been a long process the Corps started about three years ago when it brought industry to the table (to discuss a feasible plan for the rehab work and closure)," said Kirby Wagner, Illinois Farm Bureau assistant director of transportation and infrastructure.
"We did a lot of meetings (around the state) and promotions as we come up on (the start date)," he noted. "I feel good about the information out there and the Corps feels good the project is on schedule."
The Corps selected the summer months for the project to provide the best chance of avoiding work delays from spring floods and due to lower volumes of shipments during that time to have as small of impact on the navigation industry as possible.
The Illinois Waterway System averages 13.3 million tons of cargo that passes through the lock system each year. It would take about 533,000 trucks or 121,000 rail cars to move the same material.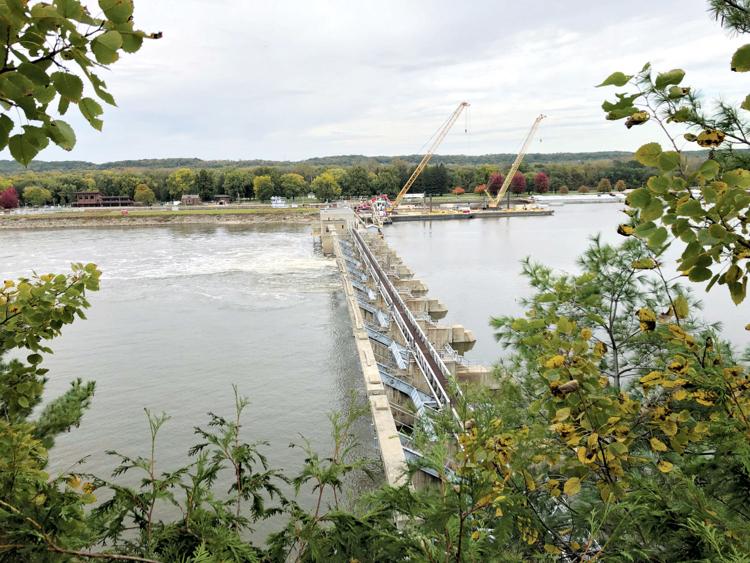 The multiyear buildup to the work schedule and closure allowed users of the river to make alternative plans. GROWMARK terminals along the river shipped ag inputs in early this year. Grain terminals lined up alternate modes of transportation.
"We feel pretty good," said Joe Kilgus, GROWMARK director of sales and marketing crop nutrients. "We accomplished what we set out to do in terms of getting product positioned ahead of the closure.
"We shipped stuff (such as fertilizer) early to come out of the spring season with terminals full," he noted. "Typically, we come out of spring sweeping the floor. As long as everything stays on schedule, we're in good shape."
If the project remains on schedule, it should end by mid-harvest this fall. The key to crop shipments in areas along the Illinois River in the meantime will be alternative modes of transportation to move product beyond the La Grange lock and dam, the southernmost point of the project in Brown County.
"Transportation is pretty resilient," Wagner said. "It goes wherever the demand goes. The rail and trucking industries are aware (of the river closure) and ready. It's all up to the market to determine where the demand is at."