Greg St. Aubin doesn't just view his farming operation as a family farm. He sees it as a community.
From farm partnerships and a soil testing business to mental health advocacy, he continues to grow the reach of his ag community.
In March, he was elected president of the Kankakee County Board of Directors. He has served on the county board since 2007.
"I'd like to bring new ideas. We have been lead very well for many years, but maybe try some different structures to the way we do things" he said of his new leadership position. "We have a great board and I'm excited to try some new ideas."
St. Aubin is also one of five farmer members of FarmWeekNow's CropWatchers 2.0 team. The digital team provides weekly crop reports through audio, video and photos. The team will kick off its fourth year in April.
His family began farming in Kankakee County in the early 1900s. Eventually, his grandfather invested in the 320 acres he currently farms east of Manteno.
"I bought my grandmother's house in Manteno about 20 years ago and there are still two outbuildings in my backyard from the old farmstead in what is now a bustling suburb," shared St. Aubin.
He grew up on his family's row crop and livestock farm with three younger sisters, Terry, Kelly and Jill. Everyone helped out on the farm, he recalled.
St. Aubin didn't have the opportunity to participate in 4-H or FFA. His parents gave him the choice of attending public high school or a local Catholic high school. He chose the latter, which about 10% of the local kids did, he said.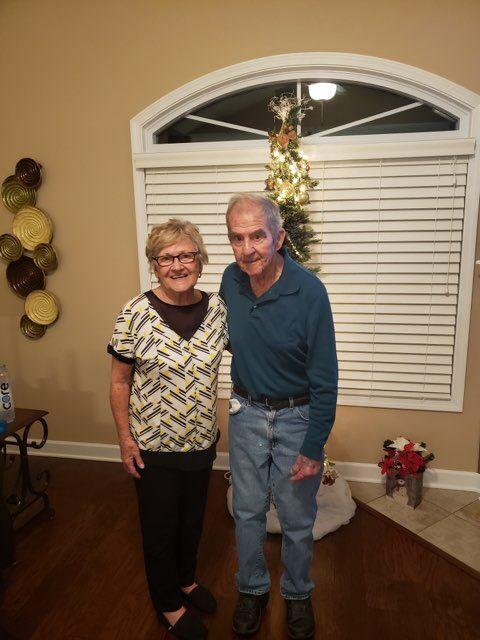 Good move by St. Aubin. That's where he met MaryJeanne. The two have been married for 30 years. They have four children, Mary, Sarah, Michael and Andrew, and two grandchildren.
After high school, St. Aubin went on to study agronomy and chemistry at the University of Illinois. He graduated with a degree in soil science and worked in the analytical chemistry profession for many years. St. Aubin was also part of the American Chemical Society and the American Society of Agronomy. While there, he received his Certified Crop Advisor (CCA) certification.
"That brought me back into agriculture in my career," he said about managing a soil testing laboratory. In 2003, he had the opportunity to return to the family farm.
"The transition was horrible," he recalled. "I became a group leader when I managed the soil lab. There was a progression in my career. Back on the farm, I felt like a dumb kid again and had to start all over at 38 years old."
Today, St. Aubin farms with a mix of family and farmer partnerships. He realized that just like his dad, many farmers don't want to retire. He saw the possibility to add to his farm partnerships, allowing the farmer to stay in control but rely on a team for the legwork. He described it as a win-win.
"They get to stay in control, but we provide the labor and equipment, so they don't have to continue to upgrade," he said.
His first partnership began in 2007 with his friend Dan Lesage from St. George Ag. Lesage sold his long serving fertilizer plant to Heritage FS a few years before and was continuing to farm his family operation. He had similar acreage to St. Aubin, so they combined their resources and equipment and began the journey they are on today. One of Lesage's former employees was hired by the pair and worked his way into the St. Aubin family, marrying his daughter Sarah, who helps farm and works for Heritage FS.
In addition to the 320 acres on the family farm and existing partnerships, St. Aubin rents additional acreage. But they're looking to grow and hoping to find another farmer or two who want to work together as a group and share responsibilities.
His ag community also includes partnerships for conservation practices. St. Aubin joined a former agronomist, Dan Mowers, to help with his soil testing business. After working with him for a few years, St. Aubin bought the company. Now, the pair collaborate with other individuals to try new studies in nitrogen management, including a lot of cover crop and no-till ideas. St. Aubin said a new weather platform is on the horizon as well.
"This consulting 'side job' so to speak is adding a lot of valuable knowledge for our farming operation," he said. "I'm hoping to share this with other farmers, however experimenting on my own farm is where it needs to be tested first."
St. Aubin's view of agriculture as a community isn't limited to partnerships. It also means recognizing when someone else needs help. He has become a mental health advocate after struggling himself.
"I became very sick, so much so that if I had not gotten any help it could have turned tragic," he shared. "So, when you ask what gets me going every day, rain, snow, sunshine, cold or warm … it's the fact I wake up still breathing."
He credits Farm Bureau, along with many other organizations, for bringing the issue to the forefront. For individuals who haven't suffered from mental health concerns, he said it's important to recognize the signs so they can help.
"Education is for everyone," stressed St. Aubin. "It's not a negative stigma. Understand it and recognize it. Reach out."