Lucas Roney fondly recalls growing up on his family's Moultrie County farm.
He enjoyed riding scooters and three wheelers with his three siblings, playing King of the Hill on hay bales and swimming in the pond.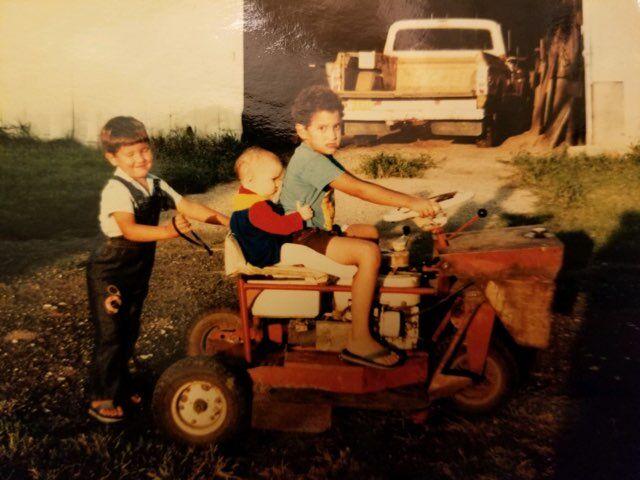 And he worked. He walked bean fields. Baled hay and straw. And cut, split and stacked wood to heat their family's home.
It was through those "character building" activities that Roney's parents instilled a strong work ethic in him.
"My parents showed me how hard you have to work to have a successful farm," he said. "Whether it was my mom stepping up and being my dad's main partner working ground or hauling grain when my grandpa died from a tractor accident when I was 10, I learned at a very young age you have to step up and fill in where you are needed no matter what the circumstances are."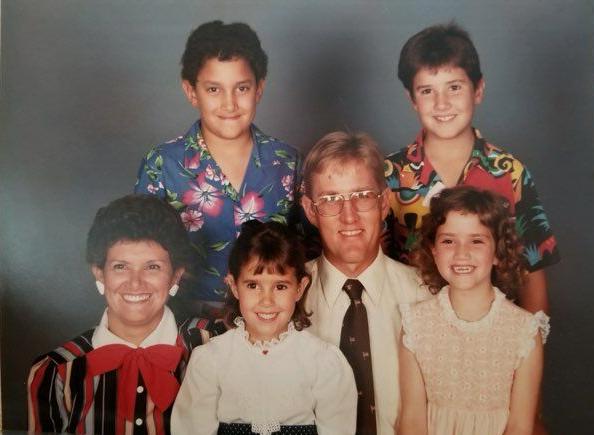 Roney, 41, serves as one of five farmers on FarmWeekNow's CropWatchers 2.0 team. The digital team provides weekly crop reports through audio, video and photos. The team will kick off its fourth year in April.
Roney's agricultural roots run deep.
Roney's great grandpa bought his first piece of land in Moultrie County in 1925. He was a small-scale farmer; "a horse-trade more than anything," Roney recalled. "He transitioned to my grandpa, and my grandpa took over more of a grain farm and renting some ground."
The farm was then passed on to his dad, Paul Roney, who has primarily been a grain farmer with a few goats. His dad is also a past county Farm Bureau president.
On his grandma's side of the family, Roney's great grandpa was also a farmer. He worked laying tile by hand and met a landowner who leased him some ground. Eventually, he was able to transition into farming full-time. That land was then passed on to his uncle.
If you would have asked Roney as a child what he wanted to do when he grew up, it would have involved sports. But his perspective shifted during high school, and by the time he graduated, Roney knew he wanted to farm.
Unfortunately, Roney did not have the opportunity to go straight to farming. But he stayed involved in agriculture. He earned an agribusiness degree from Illinois State University and then went to work for ADM. He completed ADM's grain elevator manager training program and worked as an elevator manager for seven years.
Roney enjoyed learning about different aspects of the ag industry during college and off-farm jobs.
"It has made me a more well-rounded person and farmer," he said. But he worked every job with his ultimate goal in mind – get back to the farm.
When Roney's uncle was ready to slow down, he offered Roney the opportunity to join the farm. He and his wife, Sarah, only had one child at the time, so between planting, harvest and spraying, he continued some work at ADM.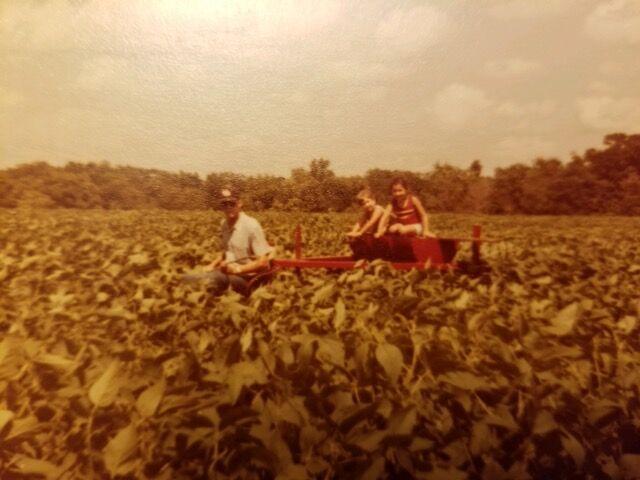 For three years, Roney traveled the country working with crop insurance groups to integrate grain marketing. Having the role at ADM allowed him to have more working capital and invest more into his farm.
Soon after, Roney also had the chance to farm with his dad and he was faced with another challenge — balancing his dad and uncle's different farming philosophies.
"They let me make decisions but all three of us had to work together," he said. "We had a common goal and found a way to get to the finish line. Now it's seamless; it feels like we've done it all of our lives now."
Roney continues to grow corn and soybeans, as well as raise a few goats. He's also fortunate to still have the help of his dad and uncle. His mom also fills in as a driver during the busy seasons.
Roney and Sarah have four children, Nolan, Landon, Emersyn and Maddex. They are involved in baseball, basketball and soccer, as well as anything that involves being outside.
"I tell my kids all the time that first we work, then we play," he said. "I am still a kid at heart but realize if we don't put in the work, we won't have the opportunity to have much fun."
With two of their sons showing an interest in farming, Roney makes his management decisions a little differently. He started incorporating cover crops to better conserve the land, soil and nutrients for future generations.
"I hope there's enough land to support both of them," he shared. "I'm willing to take a lesser role to allow them to do that if that's necessary. The success stories that I've seen as far as transitions is the older generation doesn't have a problem taking the back seat but also give advice."