Family traditions remain key to Jonamac Orchard, but the apples, pumpkins, cider and fun this season are offered with COVID safety practices in DeKalb County.
Three generations of the McArtor family have grown apples near Malta, expanding the orchard on more than 170 acres. In addition to U-pick apple and pumpkin opportunities, Jonamac Orchard operates a store and bakery, cider house and agritourism attractions. The pumpkin patch opened Sept. 19 for the season.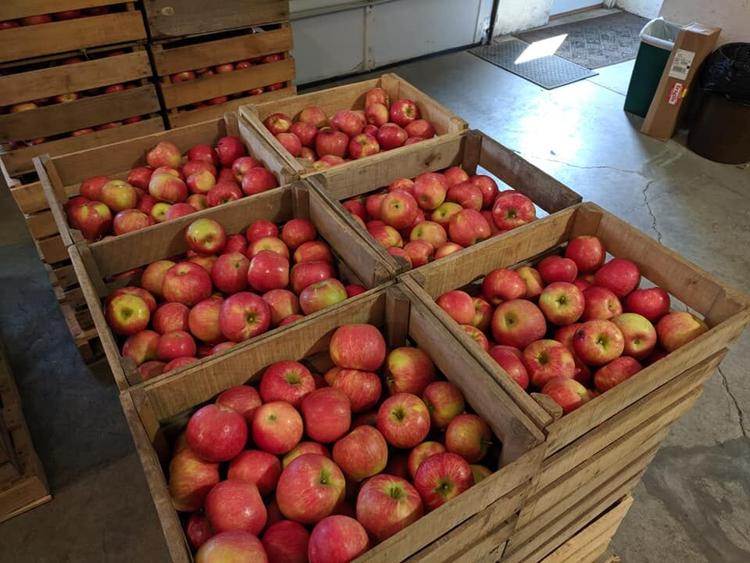 Visit jonamacorchard.com or follow the orchard on Facebook, Instagram or Illinois Food MarketMaker.
Before opening for the season, the orchard developed new health and safety policies and procedures to keep staff and guests safe during the pandemic.
"It's been going really well," said Jenna Spychal, co-owner and third generation grower. "Guests have said they've chosen us (because of the safety practices). They feel safer, and they're happy."
After reviewing the orchard's new policies and procedure, the county health department also commended Jonamac for its efforts, Spychal noted.
The founders, Jerry and Mary Lynn McArtor remain involved, but retired from the day-to-day operation; son and daughter-in-law, Kevin and Denice McArtor, oversee the corn maze, agritourism activities, store and bakery; granddaughter and grandson-in-law, Jenna and Mike Spychal, handle the orchard, cider house and production fields.
U-pick, store and bakery hours are 9 a.m. to 5:30 p.m. Monday through Sunday; cider house hours are 11 a.m. to 5:30 p.m. Monday through Friday and 10 a.m. to 5:30 p.m. Saturday and Sunday. Armed with flashlights during September, visitors can explore the corn maze and visit the cider house from 6 to 9 p.m.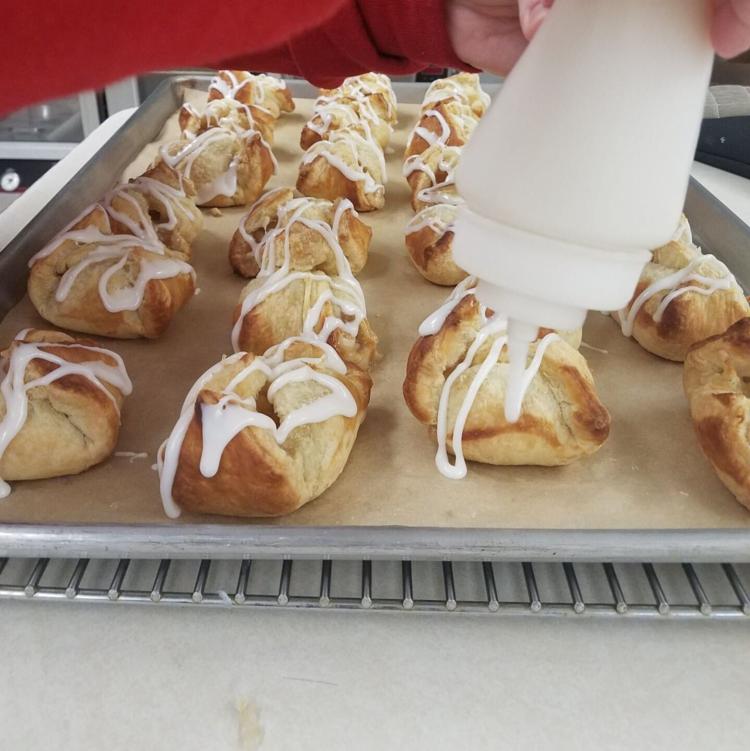 New this season to control foot traffic on peak days, visitors need to buy online dated admission tickets on Fridays, Saturdays, Sundays and holidays. Tickets are not required Monday through Thursday or to visit the store and bakery, Spychal noted.
Spychal encouraged visitors to "try to book as soon as possible because some weekends are filling up quickly." She added, "For Fridays, Saturdays, Sundays and Columbus Day, plan ahead and get reservations."
The online reservations system is working "pretty well" with adjustments needed for the first few rain days, she added.
Jonamac also added an outside location for donut sales and curbside service for bakery items ordered a day in advance.
"Curbside is really great. People love the fact they don't have to come inside (to make purchases)," Spychal said. "Our elderly guests are thrilled. They say, 'I love to place our order and you bring it to us.'"
The orchard and pumpkin patch will remain open through Nov. 1. The store, bakery, cider house and wine tasting will be available until Nov. 25, the day before Thanksgiving.