The active weather pattern, which dominated the second half of February, was brutal from a temperature standpoint, but beneficial in terms of precipitation.
Illinois received an average of 2.01 inches of precipitation last month, the exact same as February 2020, and just a tenth of an inch below average.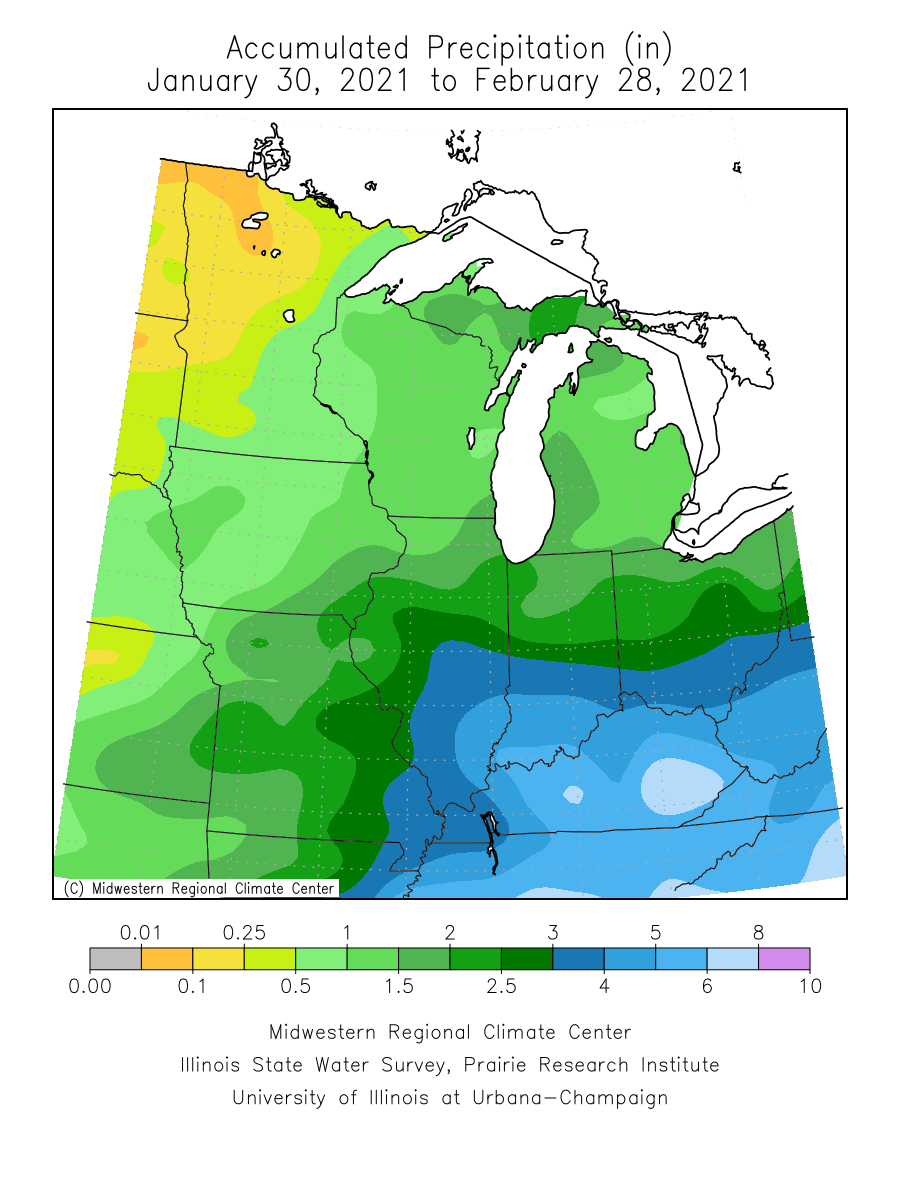 "Overall, drought conditions have improved," said Trent Ford, state climatologist with the Illinois State Water Survey. "We're much better on soil moisture than we were coming into February."
The moisture arrived in the form of heavy snowfall, with as much as 35 inches (20-25 inches above normal) in northern portions of the state, and heavy rainfall the last weekend of the month across much of the southern half of the state (with 2 inches in Metropolis) on up to Livingston and Kankakee counties.
"It was quite an extreme month for temperature and snow-wise," Ford said of the February weather. "In terms of snowfall, we did have one of the top 10 snowiest on record at many stations. We had some pretty impressive snowpacks.
"But, on the flipside of drought (relief), we have some areas along the Wabash and Ohio rivers at minor to moderate flood stage," he noted on the first day of climatological spring. "With an outlook for potentially wetter than normal conditions, it raises the risk of longer term flooding conditions in parts of southern Illinois."
The potential for wet conditions in the weeks ahead could also delay the start of fieldwork.
"It may impede spring fieldwork a little bit, but as the water gets into deeper layers of the soil, it means we'll have more in reserve going into summer," Ford said.
Both the short term and monthly outlooks for March show strongly elevated odds of above average temperatures after a bitter stretch in February.
Many locations across the state endured 20 days or more of below-average temperatures in February, which was more than December and January combined. The Monmouth weather station reported 12 straight days with an average temperature at least 25-30 degrees below normal.
The preliminary statewide temperature averaged just 20 degrees last month, 11 degrees below the 1991-2020 average.
"As it sits now, it was the 10th coldest (February) on record going back to 1895," Ford said. "It's pretty amazing given the long term warming trend in winter.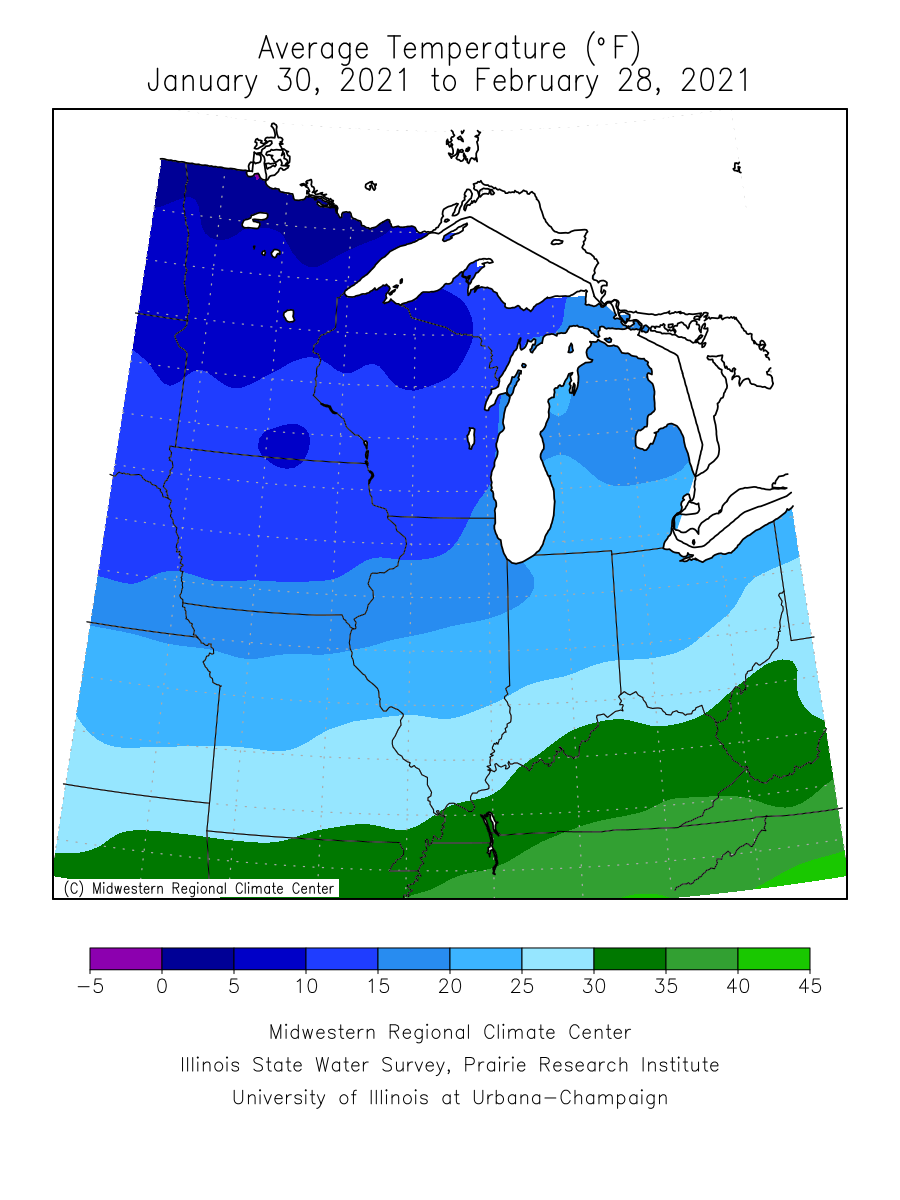 "We've definitely transitioned to warmer conditions," he added. "We may still get a few shots of cold air in March, but we're definitely not looking at anything like we saw in February."
Farmers continue to assess the winter wheat crop for areas of possible winterkill due to the recent cold snap. Texas temperatures were some of the first in the area affected by the freeze to warm back into the 70s. And, so far, the crop showed some encouraging signs.
"We are seven days past subzero temperatures, so we may start seeing some evidence of damage, but we are currently only seeing leaf burn," Jourdan Bell, Texas A&M AgriLife Extension agronomist in Amarillo, Texas, said Feb. 24. "Even though the snow doesn't represent significant moisture, it still provided a blanket to help protect the wheat from extreme temperatures."