College of DuPage Adjunct Professor Connie Kollmeyer doesn't give out As easily.
But she was happy to inform a class of inmates at DuPage County Jail they all earned the top grade for the inaugural Sustainable Urban Vegetable and Herb Production course.
As she handed out certificates during a graduation ceremony at the jail, she commended their work and curiosity throughout the eight-week course, for which the eight inmates earned three credit hours.
About 15 miles to the west, the Kane County Juvenile Justice Center's Farm to School Program targets a younger set of students, introducing them to experiences in agriculture careers and teaching them how to grow fruits and vegetables. The program blends a classroom curriculum incorporating lessons on horticulture, nutrition, and the mechanics of local food systems.
The school's outdoor teaching garden allows instructors to involve students in managing garden plots and demonstrating horticultural techniques.
Introducing food growing courses in reform programs is a growing trend.
Aside from learning a new skill, the DuPage County program donates all fruits and vegetables, including tomatoes, eggplants, onions, squash, cucumbers, peppers and various herbs and spices including thyme and mint to local food pantries. As of July 28, more than 1,500 pounds have been donated to local food pantries, said Justin Kmitch, director of communications with the DuPage County Sheriff's Office.
In Kane County, with the support of teachers and cafeteria staff, students are able to eat the foods they grow as meal ingredients or classroom samples.
Launching in 2017 with $5,000 in funding from the Fit for Kids local foundation, the juvenile program purchased outdoor planter bags as they didn't have access to greenspace on the grounds.
"We set up the planter bags on the outdoor basketball court. We just wanted them to have a hands-on experience with growing and we started working with master gardeners and they really took the lead and helped make it a regimented program," said Matthew Tansley, planner with Kane County Development and Community Services Department.
"It started as a gardening program to create more opportunities for students to learn about growing and being able to eat it and work it into a meal plan," he said.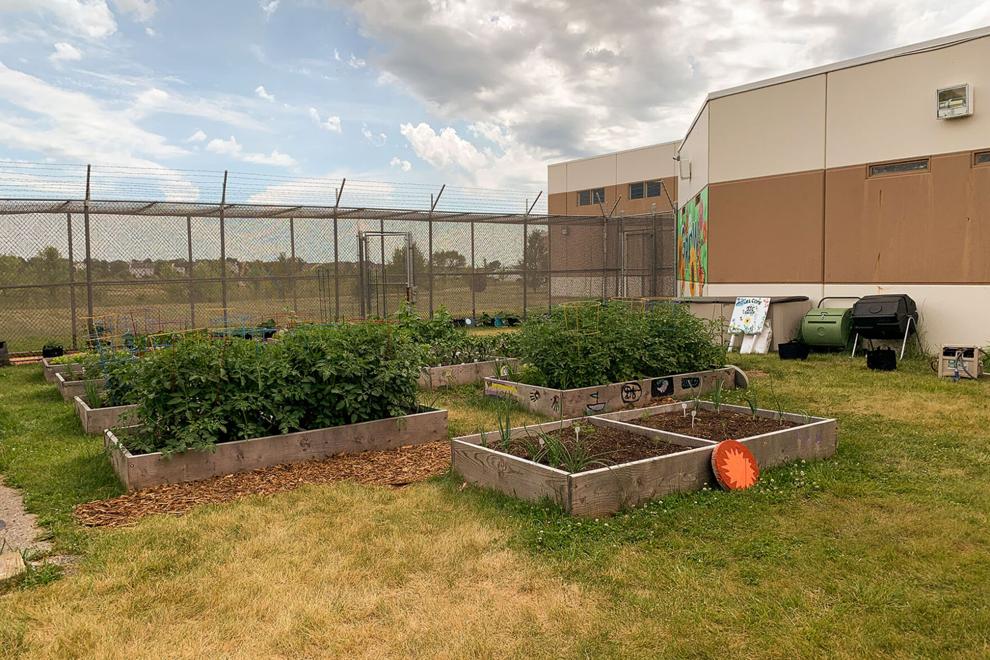 Kane County wasn't the first to implement such a program for its juvenile center. Early on, a group of planners visited Champaign County, where a similar program was ongoing at the youth detention center.
The program has continued to expand with the support of Kane County Fit for Kids, USDA Farm to School Program, Kane County Regional Office of Education, Illinois Farm to School Network, University of Illinois Master Gardeners, the Kane County Farm Bureau, and other partners.
And recently, the program recruited a farm manager for a new teaching series called "Farmers in the Classroom," designed to introduce students to experiences and careers in agriculture by learning from the professionals. Tansley said the program is open to working with any agriculture professional willing to talk about their career and the skills they use.
"It's intended to be a career development program, to give students an opportunity to take a similar path," he said.
In DuPage County, the program is also positive exposure for the college.
"This partnership allows the college's horticulture program the opportunity to extend its reach into the community and benefit not only the correctional facility residents, but also local individuals and families in need," Brian Clement, assistant horticulture professor, said in a press release.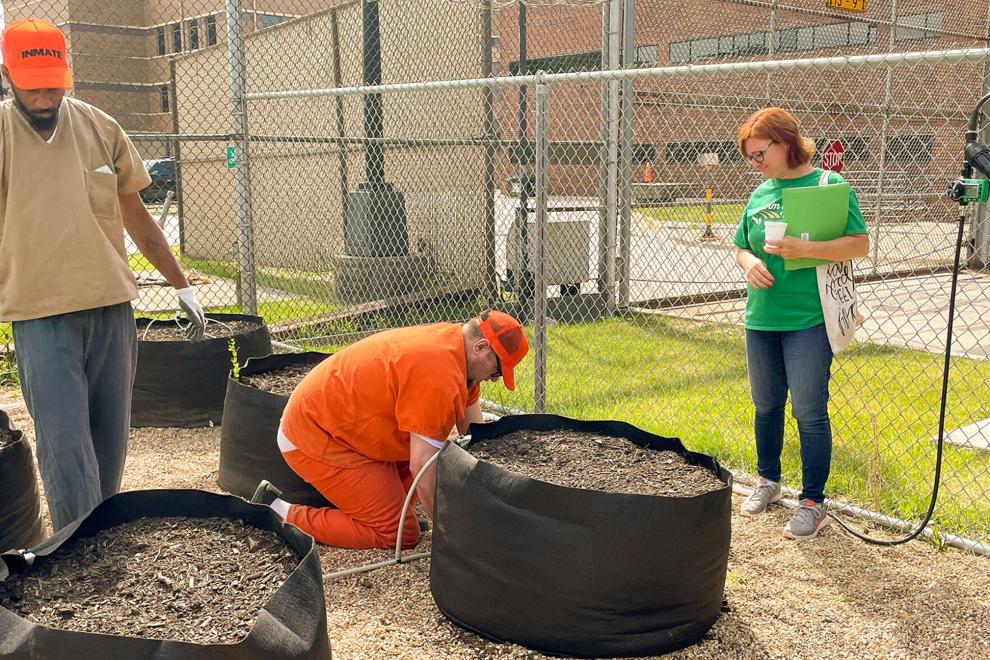 Daniel Awe, 27, of Darien, was part of the first class.
"Participating in Hope's Garden has elevated my hopes and helped me a lot. It has taught me a new hobby and so many skills. I didn't quite know what horticulture was, but now it's something I want to pursue when I'm out of here. Growing herbs, cucumbers, vegetables, radishes is an amazing remedy that can continue to help us. I appreciate the DuPage County Sheriff's Office and College of DuPage for facilitating this program for us."
DuPage County Sheriff James Mendrick said the non-violent inmates are also earning credits they can build upon when they are released. The second class started its class Aug. 23.
Youth at the juvenile center have been growing a mix of produce, including peppers, tomatoes, cucumbers, among other produce. They're also tending to a fruit orchard with 10 apples trees as well as blueberry and raspberry bushes.
With the help of various grants, the program has expanded the garden and classroom curriculum.
"It's linked to student experience in the garden, plant biology, nutrition, mechanics of the food system," Tansley said.