llinois Agriculture in the Classroom's (IAITC) first virtual field trip captured a weekly educational target.
Eighth grader Natalie Pratt took students and their teachers on a June 4 trip around her family's Lee County farm. Pratt's excursion of Grand Prairie Farm launched IAITC's field trips as an online resource.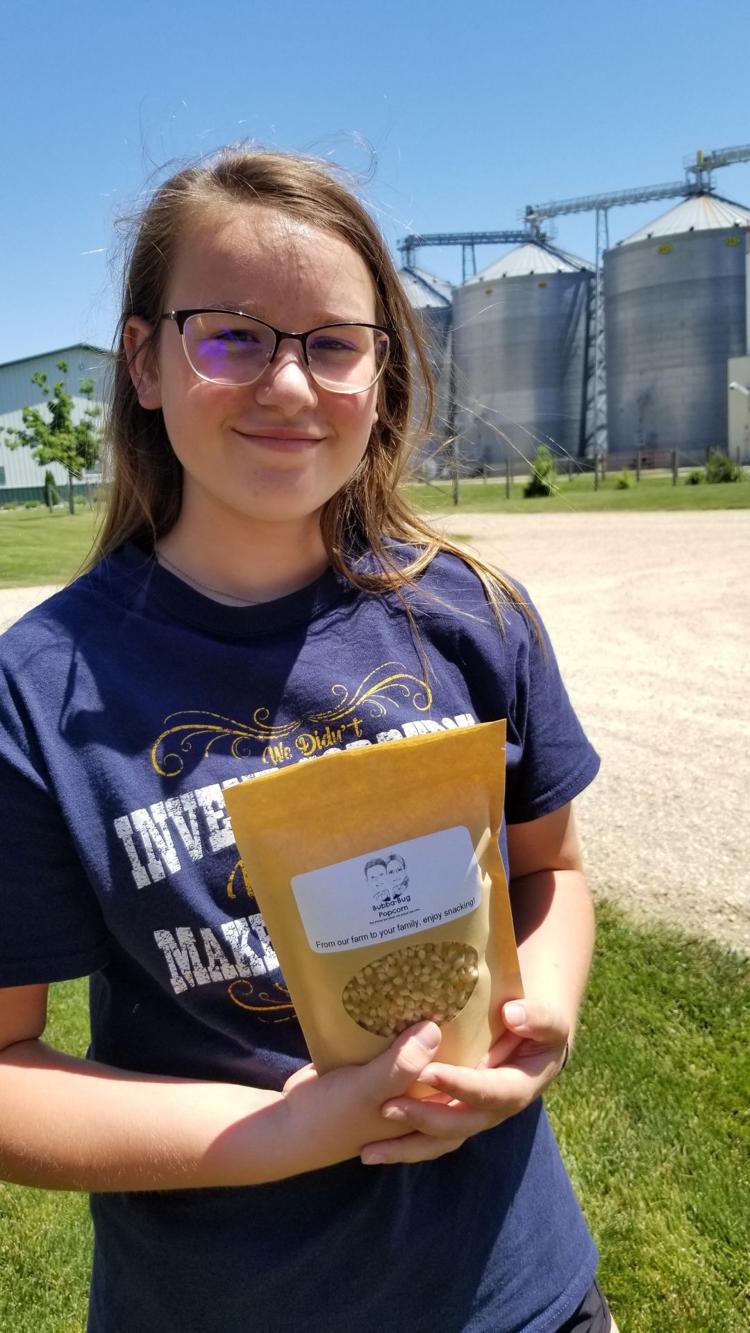 Visit Beyond the Barn Door and click on the Field Trip or Teacher Training tabs at the top of the page.
"It's going incredibly well. The teachers have been engaged, and we've captured their interest," Kevin Daugherty, director of the Illinois Center for Agricultural Engagement, said of the new online trips and accompanying resources. The information will help educators integrate ag lessons and subjects into their curriculum.
Using her own interests as a guide, the Amboy Junior High School student took visitors among cornfield rows, into a tractor cab, out in the family's pasture with the cattle herd and finished standing in her popcorn patch.
"From my perspective, the first four things I thought were cool were: cows in the pasture, the machine shed, field corn and popcorn," the younger Pratt explained.
The teen researched and wrote her script and planned the shots and transitions that took several days. She edited and developed the final video. Her mother, Katie Pratt, served as camera operator with Natalie appearing on camera.
To start each Thursday's session, Daugherty starts with a brief introduction before showing that week's field trip video. Then, field trip host joins for a discussion and answers the teachers' questions sent to Daugherty. Recording the trips and discussions allows viewing later with the information becoming a permanent resource.
A special out-of-state field trip is planned June 25 during the virtual National Agriculture in the Classroom. A visit to Utah dovetails with the cancelled national conference location, Salt Lake City, Utah.
Weekly field trip dates and topics include:
June 11, dairy
June 18, beef
June 25, Utah
July 2, pork
July 9, Decatur's Staley Museum
July 16, corn
July 23, Illinois authors
The final trip destination may be familiar to FarmWeek readers. Young farm videographer, Charlie Roegge will give a July 28 tour of his family's Arenzville farm in Cass County.
Katie Pratt, Natalie's mother and Lee County ag literacy coordinator, commended Daugherty and his team for their continued work to provide creative online educational resource during the pandemic. "There was no pause at all," Pratt said. "They immediately switched to make it work. It was seamless."
She also appreciated the educational resources that featuring different sources of information. "As an AITC coordinator, I find that a video coming from a kid or a peer resonates with students," Pratt noted.
In addition to field trips, IAITC offers weekly teacher training, usually each Tuesday. Educators may view them here.
The schedule of dates and topics include:
June 2, AITC overview and supply chain issues
June 9, dairy
June 16, science technology engineering and math
June 24-25, National AITC sessions
June 30, sustainability
July 7, Illinois history
July 14, apples
July 21, pumpkins
July 30, cultures of agriculture
Meanwhile, Chris Wyant, AITC education manager, continues to record and offer online lessons based on his family's small specialty farm in McLean County.