An Illinois-based company's work to improve internet broadband access in parts of rural Illinois can continue despite restrictions placed on some as a result of the COVID-19 outbreak.
"Our installers are still out there doing installs, we're considered infrastructure critical so they're out there connecting people so they can work from home," said Nathan Stooke, CEO of the St. Clair County-based Wisper ISP. "Our installs are going through the roof. We're doing everything we can to keep our customers safe and keep our installers safe."
The company recently received access to more than $220 million from the Federal Communications Commission (FCC) awarded last year for work to improve internet access in Illinois and five other states.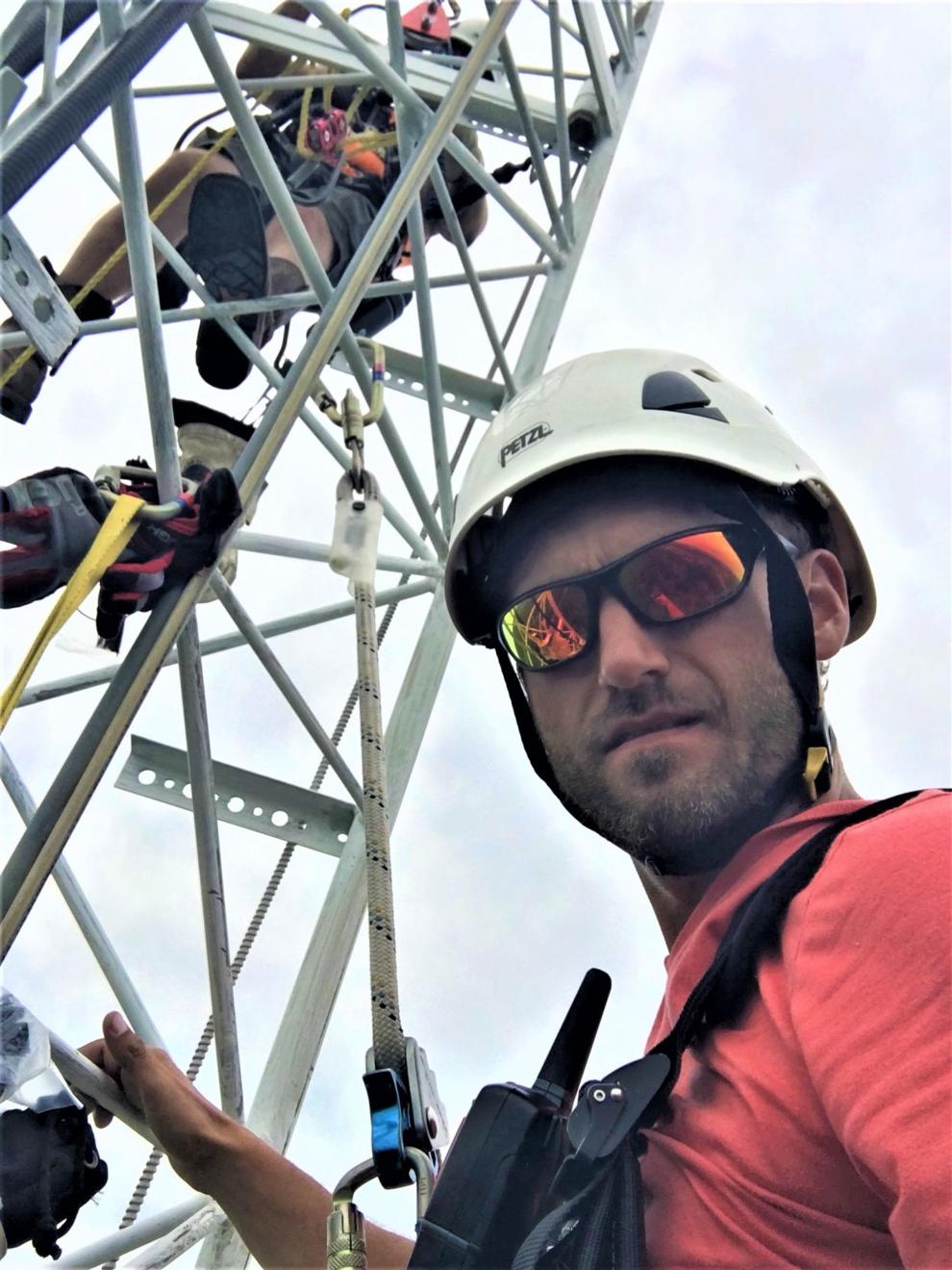 "Not only do they have to have internet, they have to have good internet," said Stooke. "A lot of people that have what I call marginal internet out in the rural areas are finding that they really can't work from home with it and they can't do business as usual. Too many people would either not get paid or lose their jobs if they can't work from home. We're doing the best we can to keep them up and running."
Wisper took part in an auction for the FCC money through the agency's Connect America Fund (CAF). Approximately $35 million of the funds allocated to the company will be used to improve connectivity in rural Illinois over a six-year period. CAF funds accumulate as a result of a tax on cellphones, cable, direct broadcast satellite and other telecommunications services. The company's work will extend from Alexander County at the tip of southern Illinois all the way up to parts of Sangamon County mid-state. In all, Wisper will start or continue broadband improvement work in 39 Illinois counties.
"We probably have 6,000 to 7,000 customers in Illinois now," said Stooke, who started the company in 2004 out of his 1986 Honda Accord with a folding ladder. "We're looking at being able to double, triple, even quadruple that as we build out in areas that need it."
In addition to its headquarters in southwest Illinois, the company has two offices in Missouri, where most of Wisper's FCC allocation will be spent. The company uses what it calls "fixed wireless" by installing long-range, directional equipment on community water towers, cellphone towers and even country grain elevators.
"Some have been around longer than others, some have been maintained better than others," said Aurora-native Jesse Dunn, Wisper ISP field technician, who climbs up to 500 feet to install the fixed wireless equipment and has been on rooftops more dangerous. "It's easier to broadcast over a lot of this terrain than it is to dig fiber everywhere, said Dunn. "That's why it's good for the customer, and we can get to places fiber can't."
As farmers, farm families and other rural Illinoisans deal with changes as a result of the COVID-19 outbreak, they're increasingly relying on the internet to conduct business all hours of the day. The number of internet users – and how you use it – can impact your quality and the quality for other others.
"If you're having problems, turn down the quality if you can," said Wisper CEO Stooke. "I have three kids at home now with my wife, and they all want their own device to watch their own stuff. What we could do to help would be to tell them all, 'Hey, watch the same thing on the TV.' Demand has been unprecedented."
In addition to Illinois and Missouri, other states where Wisper ISP will be installing its fixed wireless technology include Arkansas, Indiana, Kansas, and Oklahoma. If you like to climb and like people, the company is hiring.