Agriculture students at Lincoln Land Community College will learn, explore and experience with the latest technology in a new Kreher Agriculture Center that opens officially May 6 on the Springfield campus.
"There's so much technology and science in agriculture that it's changing the complexity of what we do," Lincoln Land President Charlotte Warren told FarmWeek.
Privately funded through a gift from the late Charles and Irene Kreher, the new center will bring agriculture students, faculty, classrooms, laboratories and meeting spaces into a single location.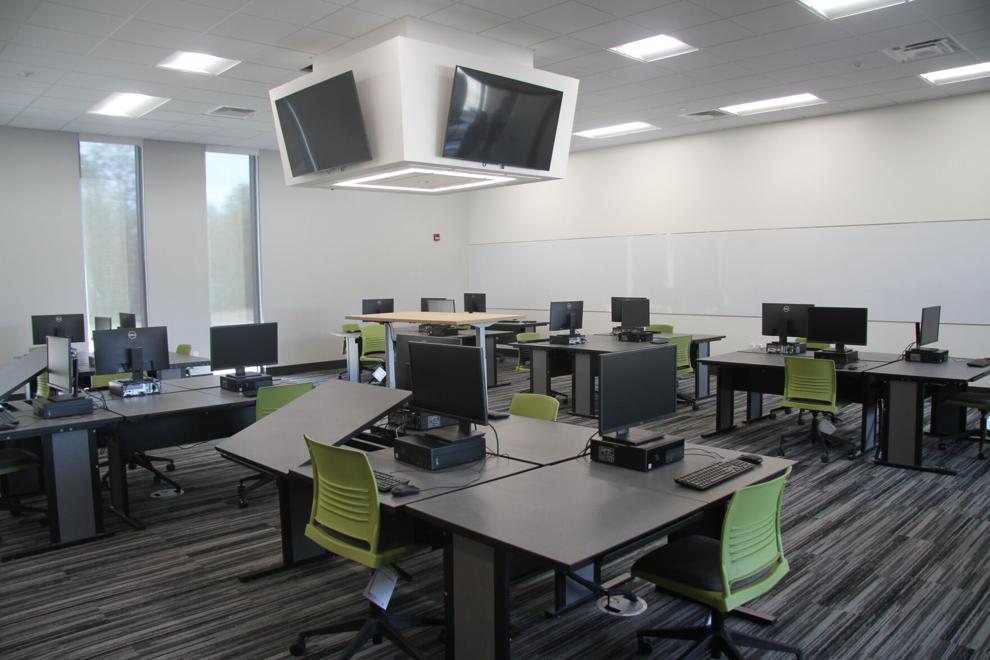 The state-of-art facility offers a unique exposition area where students may learn to operate drones, a John Deere combine and a RoGator sprayer and try arc and mig welding using simulators, while glass walls allow others to observe.
The $7.3 million Kreher Center "has a lot of wow factor," said Bill Harmon, Lincoln Land agronomy professor. "Students will look at this and say, 'I belong here.'"
The center's flexibility abounds. For example, Harmon described how a large, open room with an overhead door could accommodate livestock for an animal science class or allow horticulture students to practice using pavers to build a patio in February. The facility "allows us to meet the need whatever it is," he added.
Lincoln Land's district covers all or parts of 15 central Illinois counties. Currently, 140 full-time students are enrolled in agriculture. Two-thirds will transfer to four-year colleges for additional education and the remaining third will earn two-year associate degrees and/or certificates.
Current students and future ones were at the heart of the Krehers' gift and forethought, said Karen Sanders, executive director of the Lincoln Land Community College Foundation. The Macon County farm couple stipulated their gift also had to be used locally and for agriculture, Sanders said.
"Mrs. Kreher also indicated it had to help grow the agriculture program above and beyond" what the college was doing, Sanders said. In addition to a new center complete with cutting-edge technology, the college has used funding from the Krehers to provide ag student scholarships and opportunities for student travel.
Lincoln Land's president envisioned the new center attracting young people from nonfarm backgrounds to study agriculture and consider ag-related careers. "We want to get new people in agriculture with all the technology and jobs in research and development," Warren said. "You need smart, young people to take that to the next level."
Harmon noted another immediate need — area agriculture employers seeking trained employees. The college can use the Kreher Center to provide classes and retraining for nontraditional students, he said.
With the new center, the college also plans to host more activities for FFA chapters, Farm Bureau members and other partners. "We want to be a center for central Illinois agriculture," Harmon said.