Gayle Baker jokes her career path all comes back to manure.
And the 34-year-old credits her mom, Sandy, with being her guide.
"I was milking cows with my mom, and we were having a conversation about what I was going to do for a major and she's like, 'You gotta figure this out, the deadline's a week away,'" Baker recalled, adding she initially considered ag communications based on her outgoing personality and desire to advocate for agriculture.
Her mother pointed to Baker's math and science skills and suggested engineering. Baker thought the idea was interesting, and was surprised to find Iowa State University offered agriculture engineering.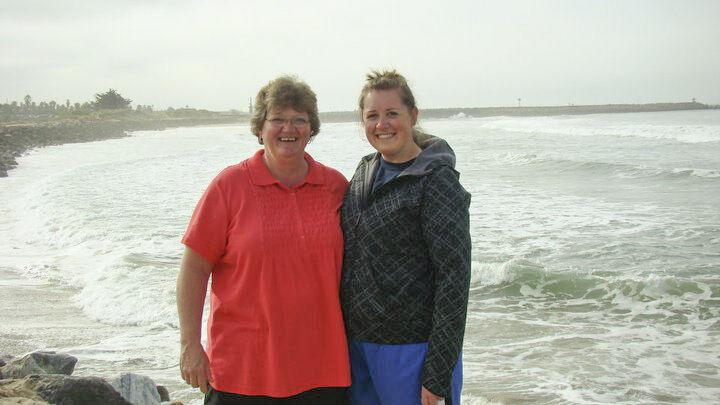 Initially, she struggled with the introductory courses and began second-guessing her field of study. But after some encouragement from her mom and an opportunity to perform undergraduate research with a professor on anaerobic digestion of manure, she knew she made the right choice. The research focused on digestion, nutrient studies on manure, phosphorus removal and "all kinds of cool stuff," said Baker, who grew up on a dairy farm in northeastern Iowa.
"It just clicked what I could do with ag engineering, and basically that I just really liked manure, too," she said, laughing. "So, all those mornings of scraping the freestall barn and dealing with the manure on the dairy farm translated to a pretty great career."
Upon graduation in 2010, she moved to Illinois for her job with the Natural Resources Conservation Service (NRCS), designing soil and water conservation practices such as waterways, terraces and constructed wetlands.
After four years with NRCS, Baker took a job with Maurer-Stutz, Inc., an engineering firm based in Peoria, where she's a project manager handling livestock waste facility planning and design.
"It's really sad to say this, but I was missing something in my life and it was manure," she said. "I really like the soil and water but I love livestock more and apparently their byproducts."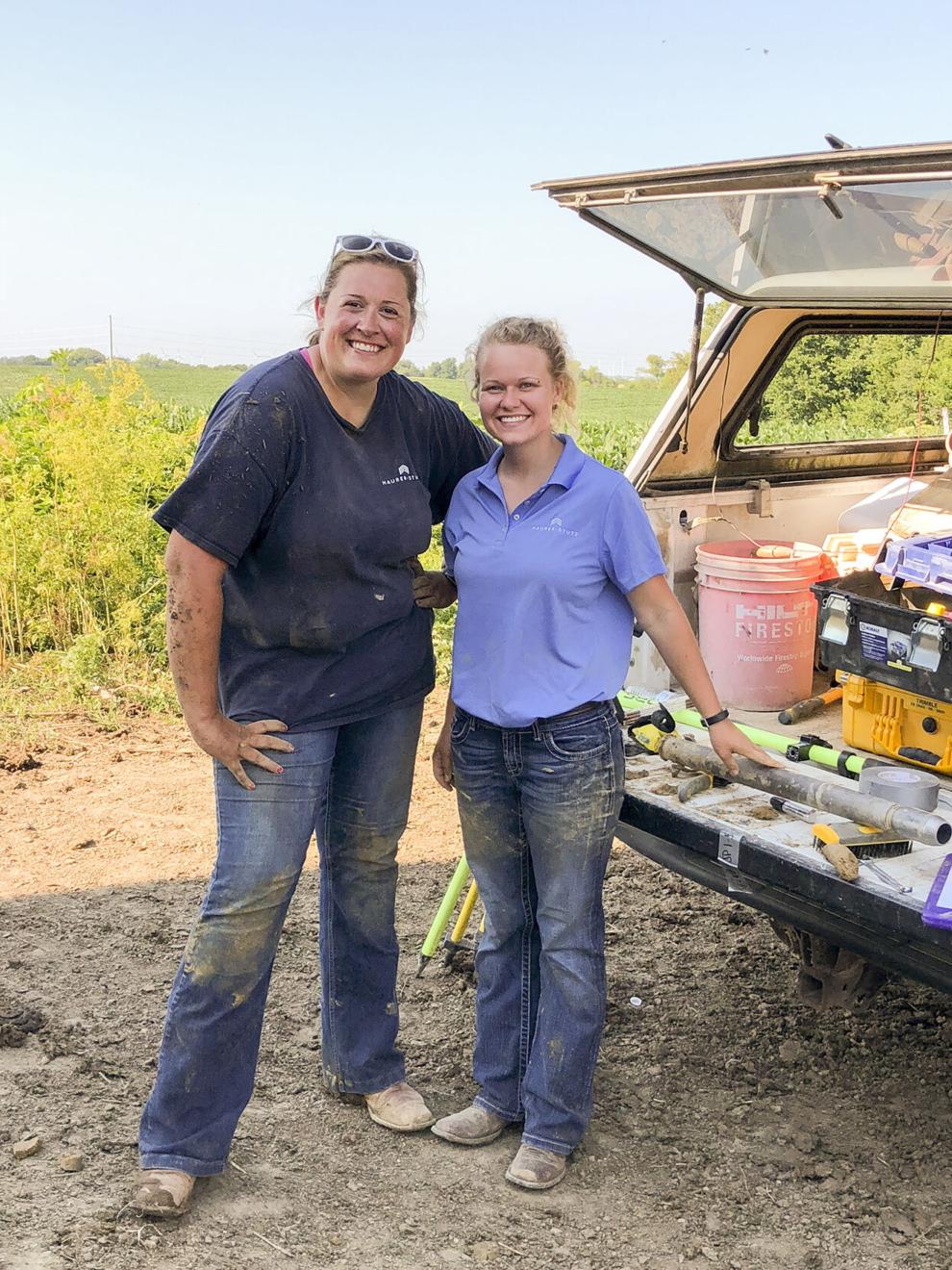 Baker works with the design engineers to determine layout of barns and other facilities and works through stormwater flow and potential odor issues while walking producers through the various decisions.
And the best part of her job?
"When (the structures) actually show up on Google Maps," she said. "It's also going back or even just talking to the producer a year later to see how it's going. I want to try to be an engineer who listens to people and tries to make a functional design that works."
Now residing just outside of Roseville in Warren County, Baker's involvement with the Warren-Henderson Farm Bureau began in 2016, when she was looking for more agriculture connections and opportunities to grow in her field and as a leader. She was named to the Illinois Farm Bureau Young Leader Committee in 2020, and this year, is serving as secretary.
"Finding this family in Farm Bureau was an unexpected surprise and I love it," she said.
While her family had to sell their dairy herd in 2009 after a hailstorm knocked out all their crops and milk prices were going backward, Baker, the eldest of four children, carries fond memories of the farm. From an early age, her parents encouraged the children to get involved in 4-H, which Baker enjoyed, but added she had her share of embarrassing moments while showing animals.
She recalled dropping her four chickens in middle school while carrying them up to the judges' table as she thought they were about to peck her fingers.
"I just let all four of my chickens go in the middle of the show and all of a sudden everybody's running around trying to catch them."
Also, there was the time she was excited to show her giant Flemish rabbit.
"The judge was checking her out and he picks up the rabbit and goes, 'You know your rabbit rattles, right?'
"I was showing it in a female class and it was a male rabbit."
Luckily, Baker was able to switch classes and ended up winning supreme champion.
Her youngest brother, Troy, still works on the family's beef farm, while her sister, Renae, is a graphic design artist and her brother, Kyle, serves in the Iowa National Guard. Her mother is a registered nurse who works with hospice and has a "special gift" for working with patients, and her father, Gary, started a trucking business after getting out of dairy farming.
Much of Baker's free time is spent with her 5-year-old daughter, Brooke, whom she describes as "her mama's daughter."
"Karma is real," Baker joked.
As a member of the state Young Leader executive committee, Baker said making connections with Collegiate Farm Bureau members after graduation is key to maintaining their participation in Farm Bureau. And the committee's current focus is encouraging more active participation across the board following the pandemic.
"We need to just keep putting stuff out there to show people what the value of Farm Bureau is," she said. "Because when that pendulum swings back, and people are like, 'OK, I've had enough of sitting on my keister; let's get back involved again,' we need to be here and we need to be ready."