Growing up on his family's farm, Steve Koeller quickly learned that farming was exactly what he wanted to do when he grew up.
Throughout his family's involvement with Farm Bureau, Koeller learned about the value of the organization.
"I grew up listening to my dad and uncle talk about Farm Bureau issues, and that's the way I was raised," said Koeller. "I've seen what Farm Bureau can do for agriculture."
Koeller resides in Godfrey (Madison County) and was elected Illinois Farm Bureau District 15 director in December. He is a third-generation county Farm Bureau president, and now is a second-generation IFB District 15 director.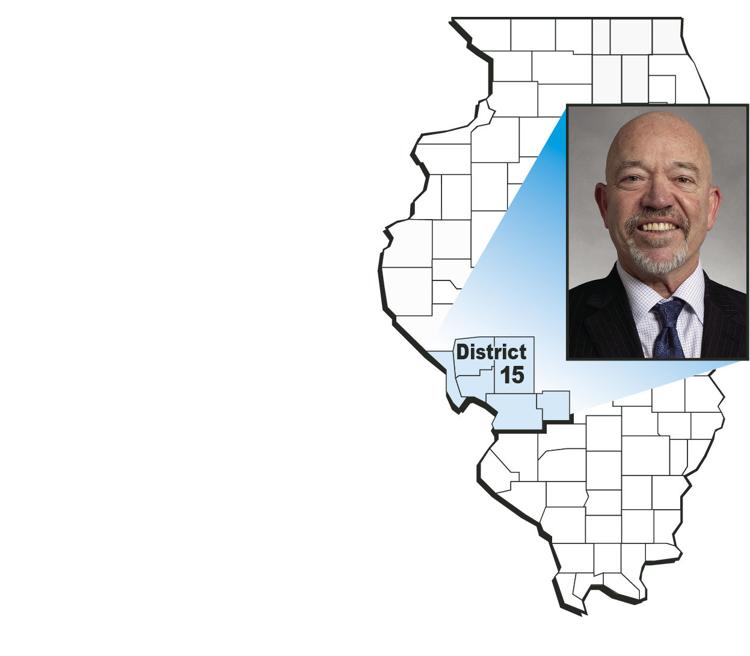 While the IFB board has no shortage of duties, Koeller is looking forward to them all. "Being on the board is exciting," said Koeller. "The efforts that we're looking at and dealing with. I'm listening a lot and trying to take it all in."
Not a stranger to agriculture, Koeller grows corn, soybeans and wheat alongside his two nephews, who together make up the operation.
His involvement extends beyond Farm Bureau to the Village of Godfrey, where he brings his agricultural perspective to local issues. "Getting the local government to understand what agriculture does, such as spraying and working late nights, is important in a fairly urban community," noted Koeller.
As far as the future of farming, one thing sticks out to Koeller – technology. "When my two nephews came back to farm, they really brought technology with them," Koeller explained. "Auto-steer, auto-shutoff, mapping, variable rate fertilizer, precision planting. I think as far as agriculture is concerned, we've barely tipped the iceberg on technology. I can't wait to see what it will be like in 10 years."
Koeller represents Bond, Calhoun, Greene, Jersey, Macoupin and Madison counties on the IFB board.