Trust a geologist to understand agriculture's dependence on what lies beneath the surface and connection to science.
Scott Ishman sees that connection and others as the new interim dean of Southern Illinois University (SIU) College of Agricultural, Life and Physical Sciences. A geologist and most recently College of Science interim dean, Ishman received his appointment during the SIU Board of Trustees' September meeting.
"The new college excites me," Ishman told FarmWeek. "We're rich with opportunities. We just need to take advantage of them … Plant biology and horticulture - how do you separate them? They're one and the same."
Consider SIU's farm which in every aspect is a laboratory, according to Ishman.
Not only does the new dean want more student workers to gain experience on the farm, but he also hopes more of the college's students - not just those studying agriculture - but any with an interest do, too. "We want to focus on getting students who do not come from an agricultural background interested in studying ag," he added.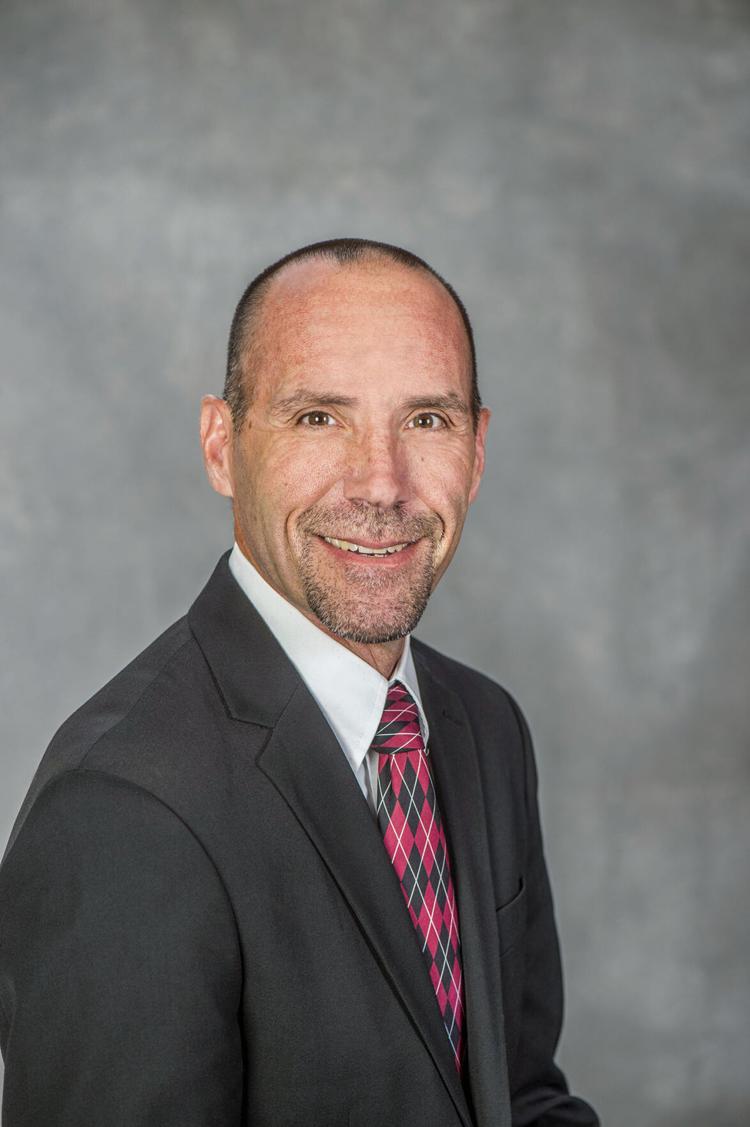 For example, microbiology students can better understand applications through the farm's two compost sites, he noted, adding, "a lot of microbiology goes on there."
Ishman continued with examples of chemistry and biochemistry applications to pesticides.
"I want to bring agriculture and science students together so they can learn what each other are doing," he said. "And use this arrangement to take advantage and break down barriers."
The breaking of barriers extends across the Carbondale campus and beyond. Not only does Ishman envision more collaboration among SIU faculty and researchers, but he also wants to build partnerships with area community colleges, including John A. Logan College, Carterville; Rend Lake College, Ina; and Shawnee Community College, Ullin.
SIU can provide the colleges' students with educational opportunities on the Carbondale campus, while the colleges would be a source of well-educated students interested in pursuing bachelor's and master's degrees, Ishman said.
The new dean said he's also interested in reaching out to the University of Illinois Extension Service about opportunities on the Dixon Springs Agricultural Research Center in Simpson and potential collaboration. "We need to continue where we have connections. I'd like to see expansion," he said.
While Ishman understands science applications in agriculture, he acknowledged he doesn't have an agriculture background. Prior to joining the SIU faculty, Ishman worked eight years as a research geologist with the U.S. Geological Survey in Reston, Virginia.
"We (the college) have a good agriculture council made up of alumni. I don't come from an ag background, but I use resources all I can," the new dean said. He's already spoken with some ag leaders and intends to continue speaking with others.
"We're in a strange time now. We, at SIU, have done a commendable job offering students experiences and learning opportunities," Ishman said. "They're getting out on farms in small groups and maintaining safety protocols. We're providing them opportunities they expected, and we're proud of that and hope it can continue."