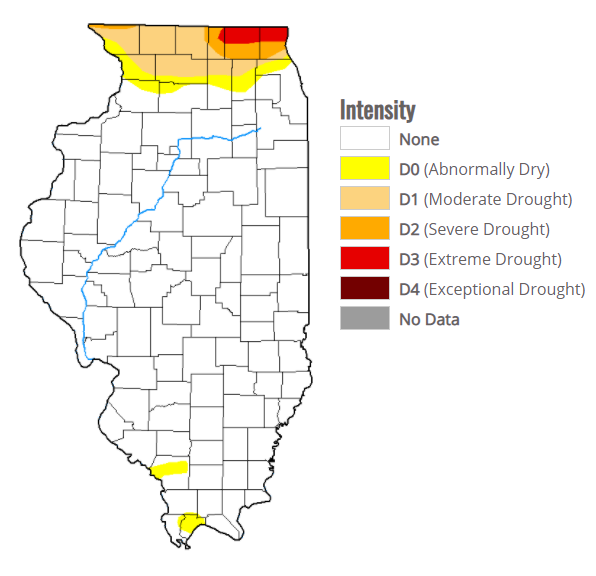 Drought conditions continue to impact the northern tip of Illinois with areas ranging from abnormally dry to extreme drought, according to the latest data from the U.S. Drought Monitor.
"Drought continues to hold on over the northern tier of counties of Illinois," DTN Meteorologist John Baranick said during a Tuesday visit with RFD Radio. "We really didn't see a whole lot of rainfall last week either, especially from Rockford to Chicago, so we could really use some rain up there."
Will there be rain chances this week to help?
"There may be some isolated chances," he said. "It's very slim and small, but if they do happen, they would be very helpful to those farmers up there."
But rainfall amounts are going to be hard to pinpoint.
"They won't be moving very fast so they could produce some heavy rainfall if they do actually occur," Baranick said. "There's some hope up there at least through the end of the week, but the chances aren't very great."
The rest of Illinois can expect dry conditions into the weekend with temperatures climbing into the 90s. Scattered showers are in the forecast for most of the state Saturday into Sunday.