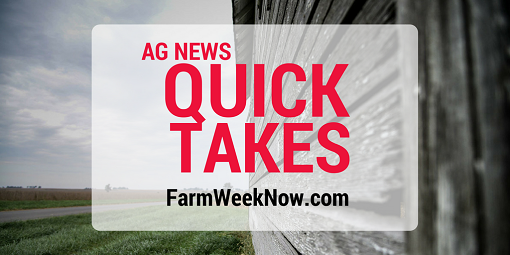 Dairy farmers may begin sign-up for 2021 Dairy Margin Coverage (DMC) at local Farm Service Agency (FSA) offices Oct. 12. Sign-up will run through Dec. 11.
All USDA Service Centers are open for business, including some that are open to visitors to conduct business in person by appointment only. Farmers should call ahead and schedule an appointment.
DMC has already triggered payments for two months for producers who signed up for 2020 coverage. DMC is a voluntary risk management program that offers protection to dairy producers when the difference between the all-milk price and the average feed price (the margin) falls below a certain dollar amount selected by the producer. More than 13,000 operations enrolled in the program for the 2020 calendar year.
Conservation webinar
The Illinois Soybean Association and Illinois Corn Marketing Board will provide a conservation and farmland leasing webinar at 10 a.m. Aug. 20.
Gary Schnitkey, University of Illinois Agricultural and Consumer Economics professor, will discuss issues related to owner-farmer relationships for conservation, nutrient management and cover crops. Conservation addendums to farmland leases available on farmdoc will be provided.
To register for the free webinar, click here.