As a FarmWeek CropWatcher, Larry Hummel sees great value in documenting and sharing farm and market conditions for others to gain insight into each season and for historical reference.
So, it was quite a pleasant surprise for Hummel, who farms near Dixon (Lee County), when he recently uncovered some historic ag publications and found farm reports from more than 100 years ago.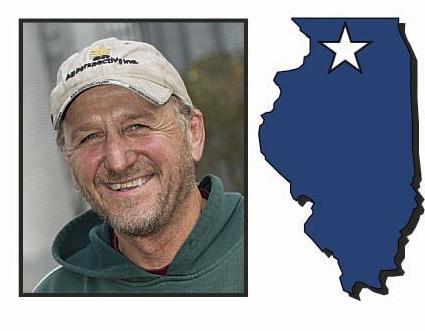 "There was an auction down the highway. It was a cold and windy day this fall," said Hummel, who caught a cold that day but was still glad he went to the sale. "I was able to buy a few things. These magazines ended up being my prime purchase."
Hummel found a stack of 25 historic ag publications and purchased the bundle for $5. Most were dated between 1914 and the 1940s and included issues of Prairie Farmer, Dairy Farmer and The Farmers Review among others.
Prairie Farmer, currently part of Farm Progress Co., was first printed in 1841 in Chicago and was called The Union Agriculturalist and Western Prairie Farmer.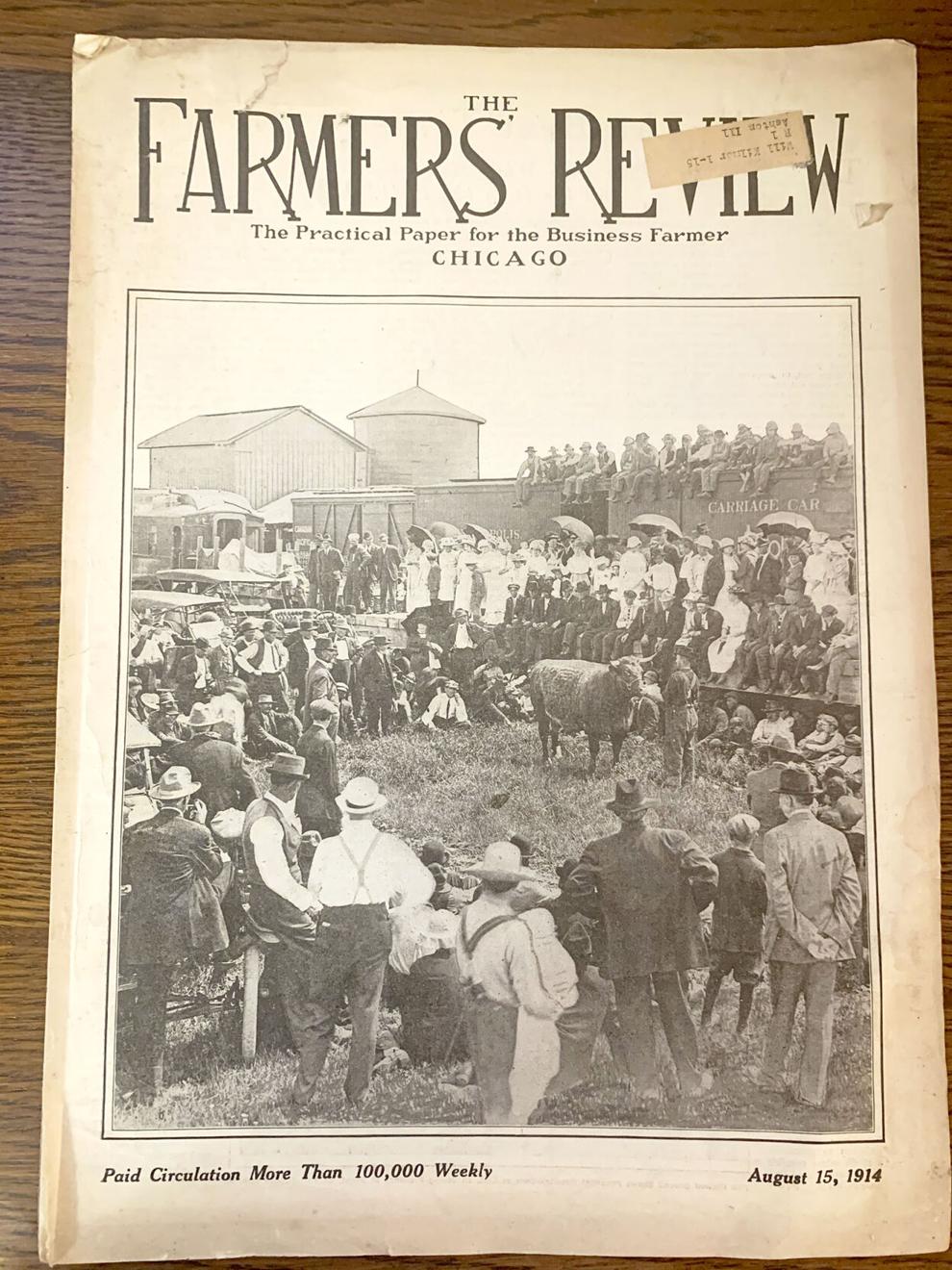 "The old Prairie Farmer covers are so neat," said Hummel.
But one of his favorite features in the publications was called Letters from Farmers. It was in a 1914 copy of The Farmers Review: The Practical Paper for the Business Farmer.
"I was just going through and found Letters from Farmers," said Hummel, who quickly found a connection to the writings. "I started reading and thought, this sounds a lot like the (CropWatcher) reports we turn in. They were talking about weather and prices."
While the popular CropWatcher reports have graced the pages of FarmWeek for nearly 30 years, with Hummel part of the weekly feature for the last 10-plus years, he enjoyed reading about the similarities and differences in farming from 107 years ago.
"They were worried about the same stuff," he said. "Quite a few were talking about some of the dry times (August of 1914, nearly three years before the U.S. entered World War I)."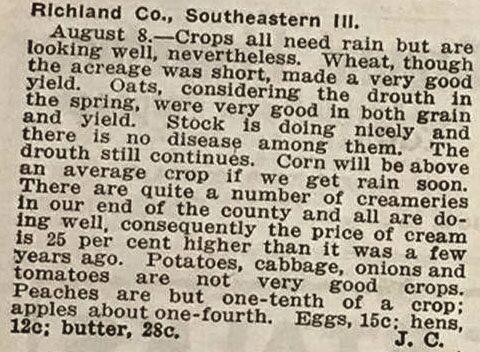 C.B. from Montmorency County in Michigan penned in the Aug. 15, 1914 issue of The Farmers Review, "corn is tasseling and much of it is silking. There is greater acreage than ever on account of many of the new settlers putting up silos."
Hummel was also quite interested in prices of the day and found reports of prices around 70 cents per bushel for corn, 80 cents for wheat and an 8-acre farmland sale in Macon County for $50 per acre.
Corn prices subsequently rallied from 1914 up to 1919, peaking near $2 per bushel, before plummeting to just 41 cents per bushel by 1921 during the start of a 1920s farm crisis, which preceded the Great Depression (1929-33).
"Some of the writing is so different (compared to current times). It's pretty interesting," Hummel said. "I also like looking at a lot of the ads," which date back to products sold before many farms had electricity.
CropWatcher reports, which date back to 1992 in FarmWeek, resume this spring. Reports can also be found on FarmWeekNow.com.