A northern Illinois farmhouse garage served as a makeshift command center Saturday for scores of farmers, family members, friends and others ready to help an Illinois farm family coping with a noticeable absence on their farm because of COVID-19.
"I'm speechless," said Alan Ainger, who farms with his wife, Katie, and parents, David and Carol Ainger, on the Illinois-Wisconsin state line. "It just means the world to me that they care about us that much."
Three weeks ago, Alan's father, David Ainger, was hospitalized, leaving a significant vacuum for the operation at one of the busiest times of year. He passed away Monday.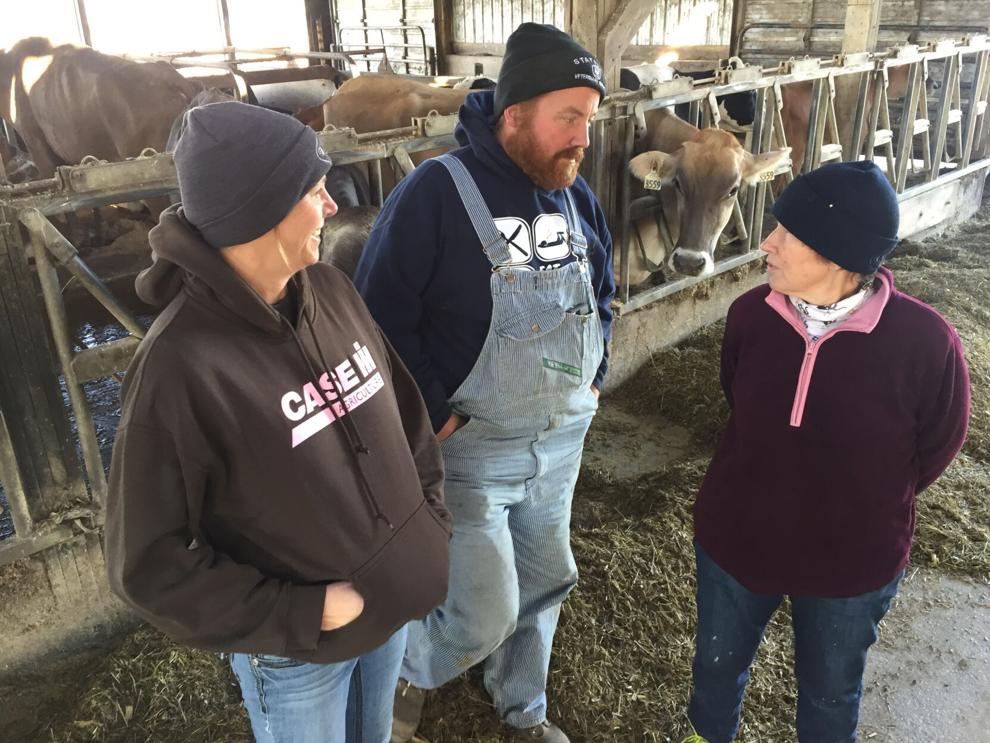 Ainger's friends and fellow farmers, Chris McKee of Woodstock and Brandon Walter of Harvard – in the middle of their own busy season – organized a community harvest that included three combines, 12 semis and gooseneck trailers, eight skid-steer loaders, five balers, three rakes and three field wrappers. Close to 50 volunteers completed the final 200 acres of the Ainger's corn harvest and then raked, baled, hauled and stacked more than 1,000 corn and soybean stalk bales needed this winter and beyond for bedding.
Watch: See some of the many pieces of this community harvest in action and hear from the Ainger family and organizers.
"It's a sunny day today, guys pulled off of beans to come and help with this," said McKee, who along with Walter, handed out maps, fielded multiple calls and juggled texts to direct volunteers. "An overwhelming response, really."
The Aingers' home farm lies in Illinois, but the family also grows crops across the border in Wisconsin. Volunteers from the Badger State, some with sizeable crops of still to be harvested, pitched in as well.
"About 400 beans and 900 corn," said J.C. Brennan, a lifelong friend of the Ainger family, about crops of his own still awaiting harvest on his Walworth County, Wisconsin dairy farm. "That's what farmers do, help the neighbors out."
By 8:30 a.m., McKee and Walter already had some assignments made, with additional volunteers patiently awaiting on a frosty yet sunny weekend morning. More volunteers from the McHenry County Farm Bureau worked the farmhouse garage and served breakfast, filled lunch bags with sandwiches provided by Compeer Financial, and kept pans of other food friends dropped off, sliced and readily available.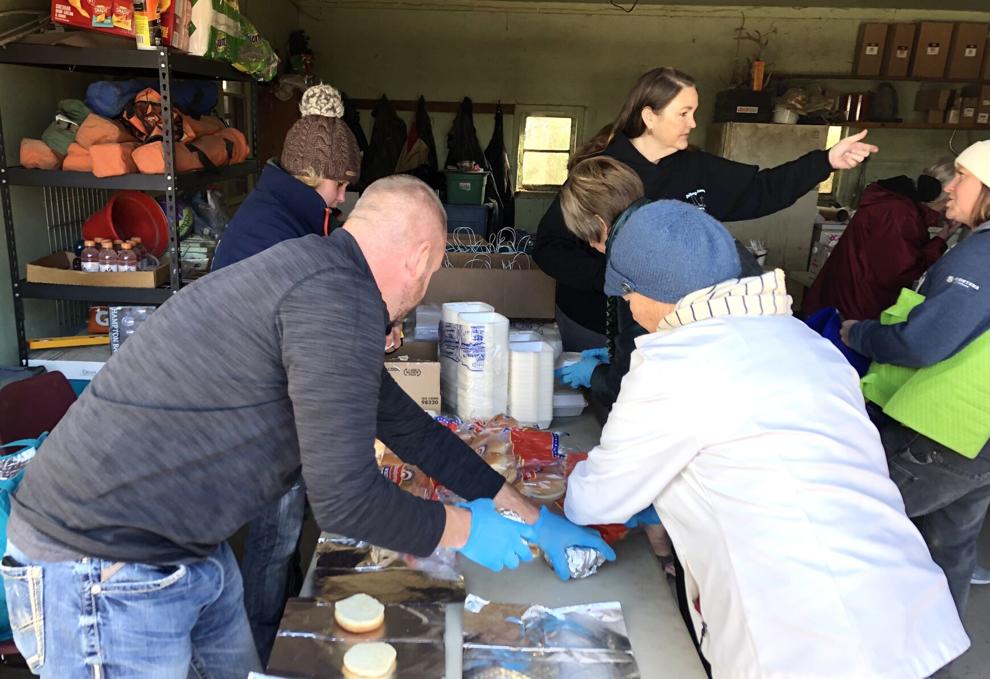 "I'm shocked and just humbled, the gratitude," said Katie Ainger, Alan's wife, on the organized effort to help the family. "It's a lot of emotion. I'm just overwhelmed."
While David Ainger's absence on the farm has been highly noticeable, his wife, Carol, said family members and employees have stepped up to keep the dairy operation and rest of the farm going.
"One day at a time, that's all we do around here," she said. "Just one obstacle over another and we conquer them."