Here we go again.
After a reprieve from stormy weather to end a record-setting 2019 and to begin 2020, wet weather returned with a vengeance in some parts of the state.
Storm clouds and rain rolled into the state Thursday with forecasts that day predicting 2 to 4-plus inches of precipitation through this weekend, including a change from rain or a wintry mix to snow.
And it appears more could be on the way in the near future, based on the 30-day and three-month outlooks.
"They're all showing elevated odds of wetter-than-normal conditions," Trent Ford, Illinois state climatologist, told the RFD Radio Network.
"With the outlooks comes a little bit more uncertainty than the shorter-term forecasts," he continued. "However, the consistency of those outlooks showing wetter-than-normal conditions suggests there is a decent chance that we'll be seeing excess moisture and impacts related to that into later winter and into spring."
The soggy outlook comes on the heels of an historically wet 2019. Last year ranked as the wettest on record in the Midwest with an average of 46.09 inches, the Midwestern Regional Climate Center reported, and it was the second-wettest for the contiguous U.S. with an average of 34.78 inches (4.84 inches above normal), according the National Oceanic and Atmospheric Administration.
January through June was the wettest on record in Illinois last year. However, a dry end to the year kept the state from breaking its record, ending as the third-wettest year on record (behind 1993 and 2009) with an average of 50.82 inches.
Precipitation in Illinois averaged 2.51 inches in November, .96 of an inch below normal, and 2.01 inches in December, .68 of an inch below normal.
Meanwhile, temperatures could remain unseasonably warm before a cooldown later this month. December ranked as the 18th warmest on record in Illinois.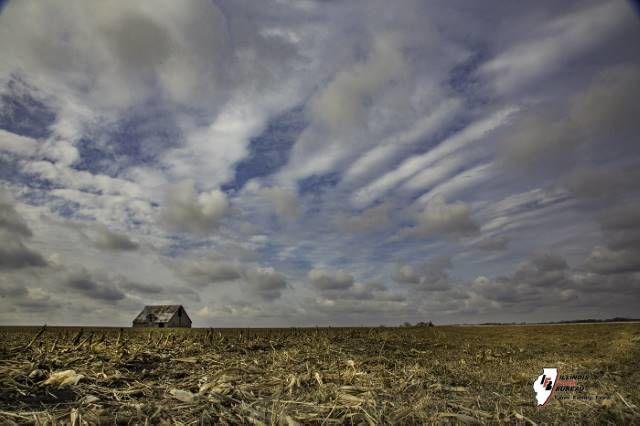 "The pattern has been quite mild, really going back to about 10 days before the new year," Eric Snodgrass, Nutrien principal atmospheric scientist, told RFD. "This mild pattern more than likely will be with us a while."
The Polar Vortex remained strong as of last week, which typically means cold air remains bottled up to the north. But that feature may not persist all winter.
"Our coldest time of year typically is the end of January and beginning of February, so that's still in the cards," Snodgrass said.
Illinois set an all-time low temperature Jan. 31 last year of minus-38 degrees in Mount Carroll.