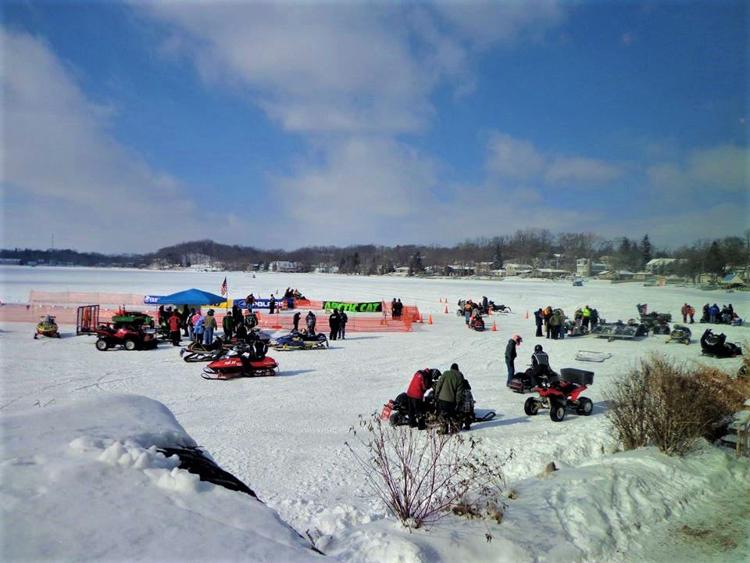 Despite the recent snowfall, Illinois outdoor sports enthusiasts, including snowmobilers, still anxiously await a measurable weather event combined with the right temperatures that will allow them to get out and enjoy parts of the Illinois countryside.
"It's just building up getting ready for the big one," said Dave Rudolph of Spring Grove, who serves as president of the McHenry County Snowmobile Association. "The farmers have pretty much got the crops off the field. We should be able to finish up marking most of our trails…then it's let's get cold and get that snow."
Rudolph and some other members of the club credit farmers with helping create a gateway of trails on farms and other private land that has helped keep the winter sport growing.
"When this started in the 1970s, the farmers in the wintertime didn't have much going on," said Rudolph. "They went snowmobiling. A lot of our pioneers in this sport were farmers, and they would permission themselves with other farmers which created our trail network."
McHenry County has about 250 miles of marked snowmobile trails, about 10% of the estimated 2,500 miles of trails that exist in Illinois, according to the Illinois Association of Snowmobiling Clubs.
"Basically, from here we're like the gateway to anywhere," said Bill Rieke, president of the Lakers Sno-Bugs snowmobile club in the northeast Illinois community of Wonder Lake. "Our trails connect to Wisconsin, Wisconsin connects to Michigan, Minnesota, Canada. You can go anywhere, we're right at the bottom of it here."
In recent years, the state of Illinois has increased snowmobile registration fees to $45 annually. The Illinois Department of Natural Resources (IDNR) uses some of those funds to issue grants, recently almost $600,000, to park districts, forest preserves and snowmobile clubs for trail grooming, development, rehabilitation and insurance. The McHenry County snowmobile group recently purchased its fourth groomer.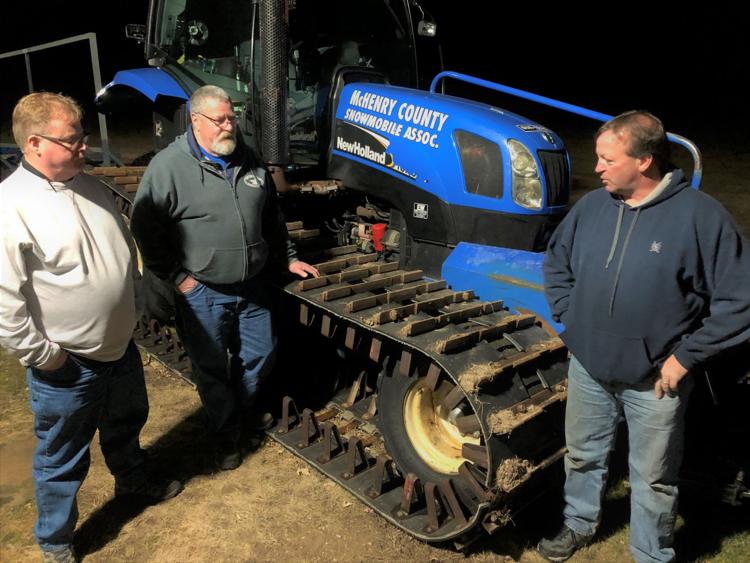 "They're basically farm tractors with tracks on them," said Rieke, who also takes turns grooming trails. "They run on a system where they pivot in the middle between the tractor and the drag…that levels off the bumps, the 'moguls' we call them, and it has a pan on the back that packs them down and makes a nice, smooth trail."
Even though parts of northern Illinois received as much as 6" of snow on Halloween, Rudolph, whose Spring Grove Sno-Grovers club also works with first responders during snow emergencies, said the motorized sleds have largely remained idle. The group usually doesn't start putting up its trail traffic signs and other markings on farm and other land until around Thanksgiving each year.
"We cannot open our trails in McHenry County at least until December 10 and we run through March 15," said Rudolph. "We still need 4" of snow on frozen ground or 6" of snow on unfrozen ground" to protect the trails," he said.
The group now works with a new generation of farmers and other landowners since the snowmobiling pioneers created trails in their part of the state nearly 50 years ago.
"We're seeing a third generation since the time I've been in it," said Rudolph. "They still work well with us. Part of it is we're true to them, we tell them what we're going to do, we do what we're going to, we work with them on what they don't want us to do, we've built a relationship. That is still very strong."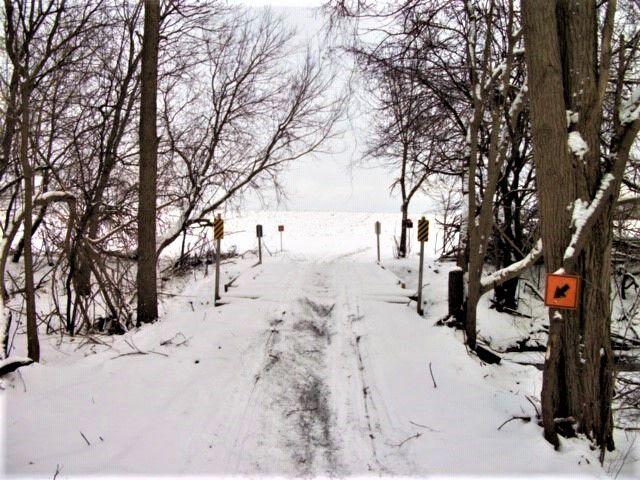 To find out more about the trail network and snowmobiling in Illinois, go to the Illinois Association of Snowmobile Clubs website. To find out state rules and regulations for snowmobiling, see IDNRs site section on the topic here.
Illinois Farm Bureau Partners podcast features more of the interviews with Rudolph and Rieke who discuss the trail network, where the sport is going, how much it costs, and what one club does to help first responders during snow emergencies. Listen here.