For Evan Hultine, success isn't solely defined by the number of acres he farms. It's also about growing the family legacy.
"Just being cognizant that there's still a family name to represent and keep intact. ... I think being able to grow the farm while still having friends and keeping that name intact is good thing," said the Bureau County farmer.
Hultine, who was named the 2022 Illinois Farm Bureau Young Leader Achievement Award winner, was raised in an environment of volunteerism and community involvement, which he carries on today.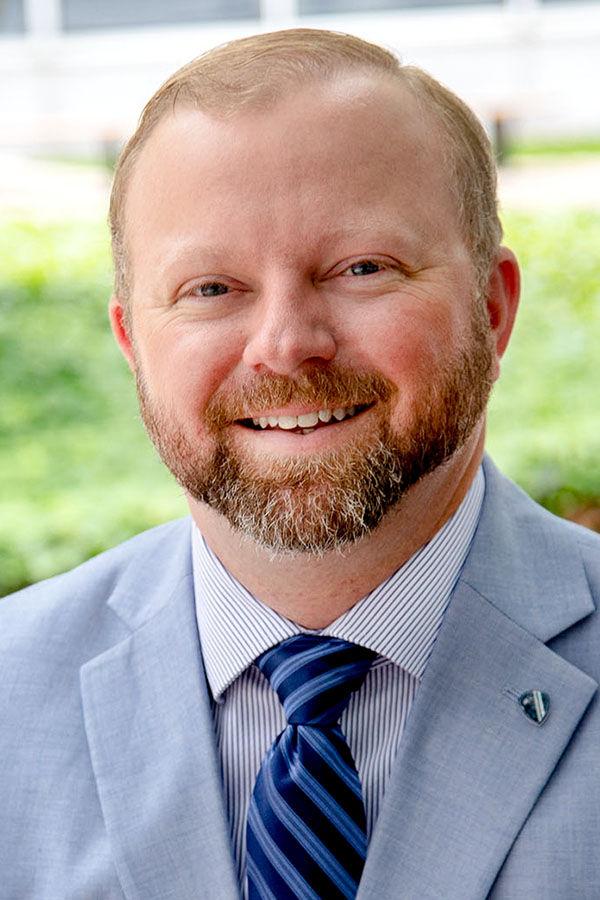 Hultine's grandparents volunteered with local veterans groups, Kiwanis, Red Cross, Meals on Wheels and other organizations, while his mother, Kathy, served on the PTA and is a library volunteer. His father, Lynn, was the local "go-to guy," who could lend a hand with just about any task.
"It's just very much been a part of our family that you build the community you want," Hultine said. "You can't sit there and complain about your backyard if you're not willing to do anything about it."
From volunteering with FFA to serving on state ag advisory committees and the local farmers market board, Hultine has lent his voice to a variety of organizations at the local, state and national levels.
He also chaired the Illinois Farm Bureau Young Leader Committee in 2016 and served on the IFB Resolutions Committee in 2019 and 2022, among numerous other roles.
During his six-year tenure as Bureau County Farm Bureau president, Hultine points to the sale of the former 11,000-square-foot Farm Bureau building and moving to a 2,600-square-foot space as a successful undertaking, not only for the savings with utility costs but also setting the Farm Bureau up with facilities that will continue to serve the needs of its members well into the future.
His interest in agriculture was sparked early — from the time his dad toted Hultine and his diaper bag along for tractor rides.
"My dad played a big role in stoking that fire and giving me the knowledge base to be ready and successful," said Hultine, adding his mom, who was a teacher, was diligent about her children being good students and readers.
"From being a shy kid to someone who's comfortable standing up in front of crowds and doing the things I'm doing, you can't ignore her influence, either."
Today, his parents live less than a quarter-mile from his home, close enough that he can bring his beloved beagles, Russell and Watson, over for doggie day care.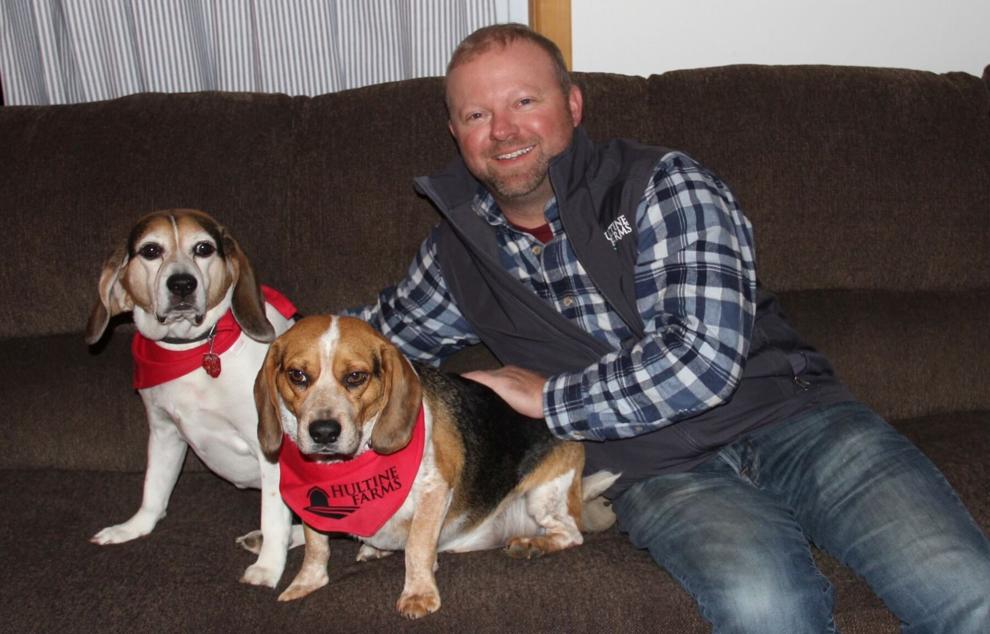 While his family wasn't heavily involved in Farm Bureau, Hultine took an interest in the political side while attending school at the University of Illinois. Former Illinois Farm Bureau President and instructor Ron Warfield told his class more farmers need to tell the story of agriculture.
"In Farm Bureau, you find this place where everyone who's here wants to be here, and they are passionate about what they're doing and working toward," Hultine said. "You learn more things, you have more people to ask questions and grow your own knowledge and your business and I think for me, that's been the biggest part, the network of friends and support and colleagues that comes along with Farm Bureau."
Hultine embraces opportunities to tell his story, whether it's on social media, hosting legislators and teachers on his farm or being interviewed by news sources.
Aside from a couple years working off the farm for an ag service company and in seed sales, Hultine has been farming with his dad. In 2012, the father and son shifted roles with the younger Hultine taking over management and his dad sliding into a supportive role.
During that time, the sixth-generation farmer has overseen doubling their acres, adding seed corn acres and custom work in seed corn fields.
"We've grown that pretty well and just been able and fortunate enough to add bin storage, and take advantage of some other opportunities to help. ... We managed to keep adding some equipment and just be prepared, and when those opportunities came along, we were able to jump on them."
Recognizing the other applicants for the Achievement Award, Hultine said it was a "nice surprise" to win this year, the last year before he ages out of the program. He was named runner-up for the award last year.
"The Achievement Award and Excellence (in Agriculture) Award are held with such high regard in the organization, to say I won state feels pretty good," he said.