Listen: The story behind #StillFarming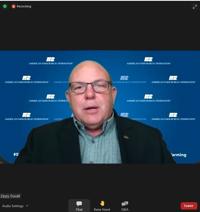 Zippy Duvall talks about how #StillFarming got its start, and how it has since reached more than 100 million people in more than 90 countries.
As featured on
Zippy Duvall delivered his speech during the opening session of AFBF's 102nd convention.
Learn about the social media campaign benefiting food banks and ag education.