The theme of the Illinois Dairy Summit, a series of three meetings around the state Feb. 4-6, certainly sums up the state of the industry.
Dairy farmers and industry professionals still in business will focus on "Planning for the Future" at this year's event following a string of economically challenging years that hastened the rate of farm closures and consolidation.
"We are still losing dairy farms here in Illinois," said Tasha Bunting, Illinois Farm Bureau associate director of commodity livestock programs, who also represents the Illinois Milk Producers Association (IMPA). "Hopefully, that's coming to a slowdown and we'll start seeing that turn around."
Illinois lost an average of about four dairy farms per month to closures during the height of the economic crisis, the first half of 2018.
More recently, longtime industry mainstays, Dean Foods and Borden Dairy, filed for bankruptcy.
Now, many hope the worst is over as milk prices rebounded in recent months. USDA last month forecast average prices for 2020 of $19.40 per hundredweight for all milk, up 80 cents from 2019; $17.65 for Class III milk, up 15 cents; and $16.95 for Class IV milk, up $1.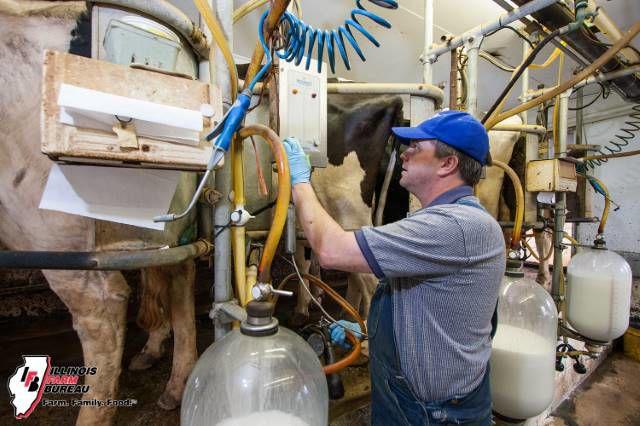 "The milk market definitely improved the last six months or so," Bunting said. "That definitely helps our farmers' bottom line."
Dairy professionals at the summit will help farmers further strengthen the bottom line through farm efficiencies and risk management strategies.
Topics at each summit include what's new in nutrition for transition cows, feeding strategies coming off the challenging 2019 cropping season and a look at if more dairy beef is in the future.
"The summit is an opportunity for dairy farmers to meet with some of our industry leaders and experts," Bunting said. "A dairy farmer will be at each location talking about improvements they're making to their farms."
Experts will be at each location to also discuss risk management strategies for milk producers, including USDA's Dairy Margin Protection Program.
Each summit takes place from 10 a.m. to 3 p.m. Locations are Kaskaskia College in Centralia Feb. 4; the Asmark Institute in Bloomington Feb. 5; and the Stephenson County Farm Bureau in Freeport Feb. 6. On-site registration begins at 9:30 a.m. at each location.
For more information or to preregister, visit the website or call IMPA at 309-557-3703.
IMPA and the University of Illinois Extension will co-host the 10th annual summit. IMPA, which has served the dairy industry since 1933, is a federation of the five largest dairy cooperatives in Illinois – Prairie Farms, Foremost Farms, Dairy Farmers of America, Brewster Cheese and Mid-West Dairymen's Co.