Farmers at the annual Illinois Dairy Summit in Bloomington considered options to improve their bottom lines.
And for good reason.
The recent upturn in milk prices could tail off through winter. This, after a multiyear run of tight margins and losses forced some farmers out of business.
"Things are really changing," Mike Hutjens, University of Illinois Animal Sciences professor emeritus said at the summit. The annual event was hosted by the Illinois Milk Producers Association (IMPA) and U of I Extension.
"We've lost 9% of our dairies," he noted. "And, we're losing market share in Illinois."
Illinois dairies totaled about 565, including 520 Grade A operations, to start the year. The number of milk cows in the state totaled 81,000 as of Jan. 1, down 4% from the previous year.
Meanwhile, the volume of milk produced in the state slipped 7% in the past year.
"We are still losing dairy farms here in Illinois," said Tasha Bunting, IMPA manager. "Hopefully, that's coming to a slowdown and we'll see that start turning around."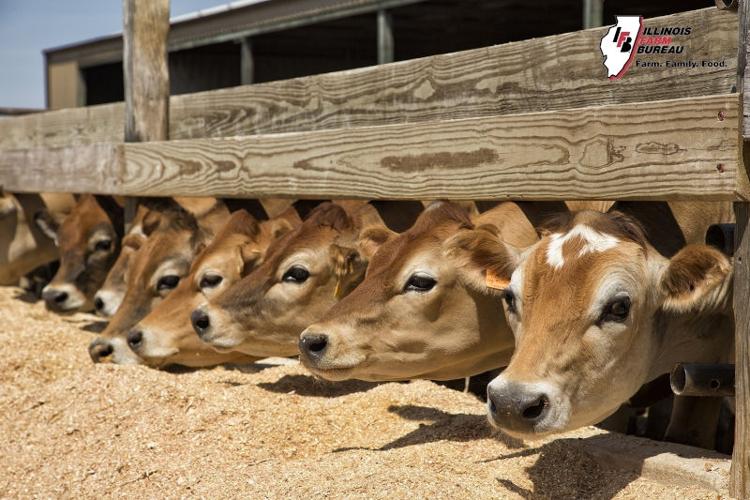 Class III milk prices surged to $20.19 per hundredweight in December but fell to $17.04 in January. The lower milk prices currently are projected to linger until around April.
So, what can dairy farmers do to survive another round of lean times?
Hutjens suggested maximizing efficiencies, considering alternative feed solutions, building up the milk check based on premiums or even investigating other possible streams of income as the industry continues to consolidate.
Dairies with herds of 1,000 head or larger currently generate nearly 65% of milk in the U.S., while those in the 50 to 199-head range produce 16% of the milk.
"Some are going to have to make a decision about how they're going to compete with larger farms," Hutjens said.
Many dairies, for instance, increased milkings from two to three times per day, while others installed robotic milkers to improve efficiency and reduce labor costs.
Paul Kilgus, of Kilgus Farmstead in Fairbury (Livingston County), discussed how his family farm established its own brand of milk and built a market for beef, pork and meat goats.
"It's hard to just milk 100 cows and make a living anymore," Kilgus told fellow farmers at the summit. "You have to think outside the box. I think that's where we're at in agriculture."
The Kilgus family feeds out its Jersey steers to sell local beef. A number of their customers prefer it to the Angus beef also produced on the Kilgus farm.
"We feel this has brought a lot of added value to the farm," Kilgus said.
The family currently milks about 150 registered Jersey cows each day and utilizes a rotational grazing system of about 70 acres.
Another longtime dairy family in Illinois, the Diekempers from Carlyle (Clinton County), recently expanded their farm by entering contract hog production. They recently opened a 2,400-head, wean-to-finish pig barn on their farm.