As more cases of African swine fever continue to pop up in China, the first two on-farm cases in Germany and other parts of the world, pork industry leaders remain focused on a plan to prevent or at least minimize a similar situation here.
The Illinois Pork Producers Association (IPPA) recently hosted the second meeting of its Foreign Animal Disease Task Force in Springfield.
"We're working toward developing our secure pork supply plan," Jennifer Tirey, IPPA executive director, told the RFD Radio Network.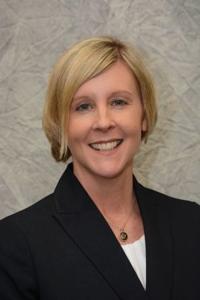 "We've had several workshops across the state and invited producers to come have one-on-one workshops with (IPPA) staff and veterinary partners at the University of Illinois," she noted. "We're walking those producers through how to create an on-farm secure pork supply plan."
The plans to protect animals are crucial in Illinois not only due to current foreign animal disease threats, but also because the hog industry continues to grow and thrive in the Prairie State.
Illinois currently ranks fourth nationwide in hog production, behind Iowa, North Carolina and Minnesota. The inventory of all hogs and pigs in Illinois totaled 5.5 million head as of June 1, up 3% from the same time last year, according to the National Agricultural Statistics Service Illinois field office.
Pat Bane, a McLean County Farm Bureau member recently elected to the National Pork Board, experienced the consequences of a disease outbreak in his herd last year after dealing with two outbreaks of porcine reproductive and respiratory syndrome. He said it's vital the U.S. industry take steps now to prevent introduction of foreign animal diseases.
"Any foreign animal disease outbreak would be devastating," Bane said. "We need to continue to ramp up efforts to keep out or minimize it here."
A proactive approach to animal disease preparedness could help stop or limit the spread of any disease and allow farmers to move their animals sooner, in the event of an outbreak, Tirey noted.
For more details about the workshops or secure pork supply plan, visit the IPPA website, ilpork.com.