The Illinois Pork Producers Association (IPPA) aims to get more contract pig farmers involved in the industry, particularly as that portion of the business continues to grow across the state.
And the group's newly elected president, Dale Weitekamp from Raymond (Montgomery County), brings personal insight to the job that should prove quite useful for that endeavor.
Weitekamp, who returned to Montgomery County to farm with his father and brother in 1983 after a stint in the Peace Corps, currently contract finishes swine for Borgic Farms and runs a grain operation.
"I think IPPA has a lot to offer contract growers," Weitekamp said at IPPA's annual meeting during the Illinois Pork Expo in Springfield. "They're becoming a bigger part of the population. We need to focus on them and get them involved."
The overall number of pig farmers remains fairly steady at about 2,000 statewide. But contract production remains a growth area as farms diversify or bring back the next generation.
Last year, Illinois recorded 42 notices of intent to construct swine barns which generated about $44 million in new construction.
"Pork production is an important part of the state's economy," Lt. Gov. Juliana Stratton said at IPPA's meeting. "It contributes about $1.8 billion to the state's economy and 22,000 jobs."
The swine breeding inventory reached 590,000 head in the state as of Dec. 1, up 30,000 from the previous year. Illinois currently ranks fourth nationally in total pork production.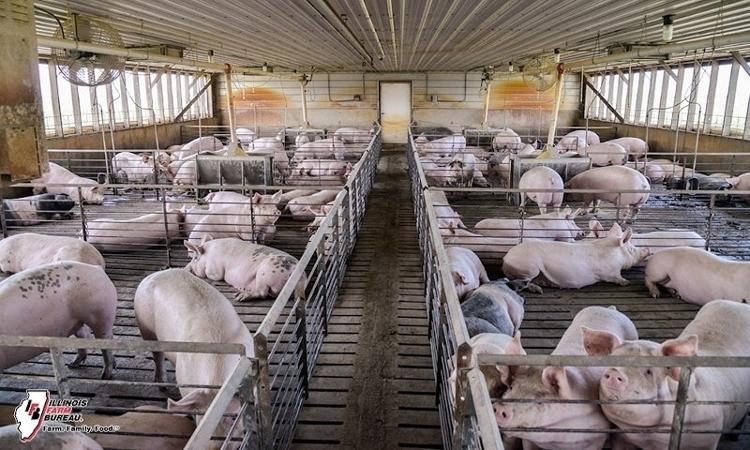 Weitekamp and IPPA also continue to focus on trade, foreign animal disease preparedness and consumer engagement for the year ahead.
"As a contract producer, I've seen the benefits of IPPA," he said. "My goal is to expand on those."
Weitekamp's family started the farm back in 1887. The fifth-generation farmer also serves as a volunteer emergency medical technician and scout leader.
"The thing about farming is there's something different every day," he added. "I just want to give back."
Other officers elected to serve IPPA this year are Alan Kollman (Effingham County), president-elect; Thomas Titus (Logan County), vice president/treasurer; and Chad Leman (Woodford County), secretary.