Online training and four webinars will be offered as options for Certified Livestock Manager Training (CLMT) by the University of Illinois Extension.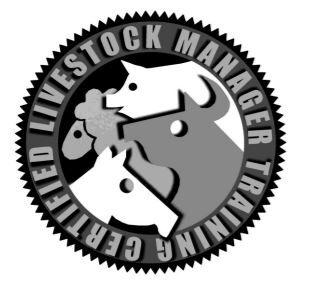 The Illinois Department of Agriculture has approved the two options for training of livestock producers with more than 300 animal units. Once producers complete the training, they will be certified for three years.
Online training may be accessed at any time online. Producers may complete the modules and test according to their own pace.
Webinars will be provided at 9 a.m. Jan. 20, Jan. 29, Feb. 9 and March 4. Producers must preregister at go.illinois.edu/CLMT and pay $40. Participants must attend all four hours of a webinar to receive their certificate and a password to complete the online test. Questions about registration may be directed to 815-858-2273.
U of I Extension will also host three information sessions regarding the training options. Sessions begin at 6 p.m. Dec. 14, Jan. 11 and Feb. 23. Sessions will provide information about navigating the online testing website. No registration is required.
Livestock producers may also access the free CLMT resource manual for training, Livestock and Poultry Environmental Stewardship Curriculum, here.