The Illinois Pork Producers Association (IPPA) sees tremendous growth potential for pork, even as it already stakes the claim as the most-consumed meat in the world.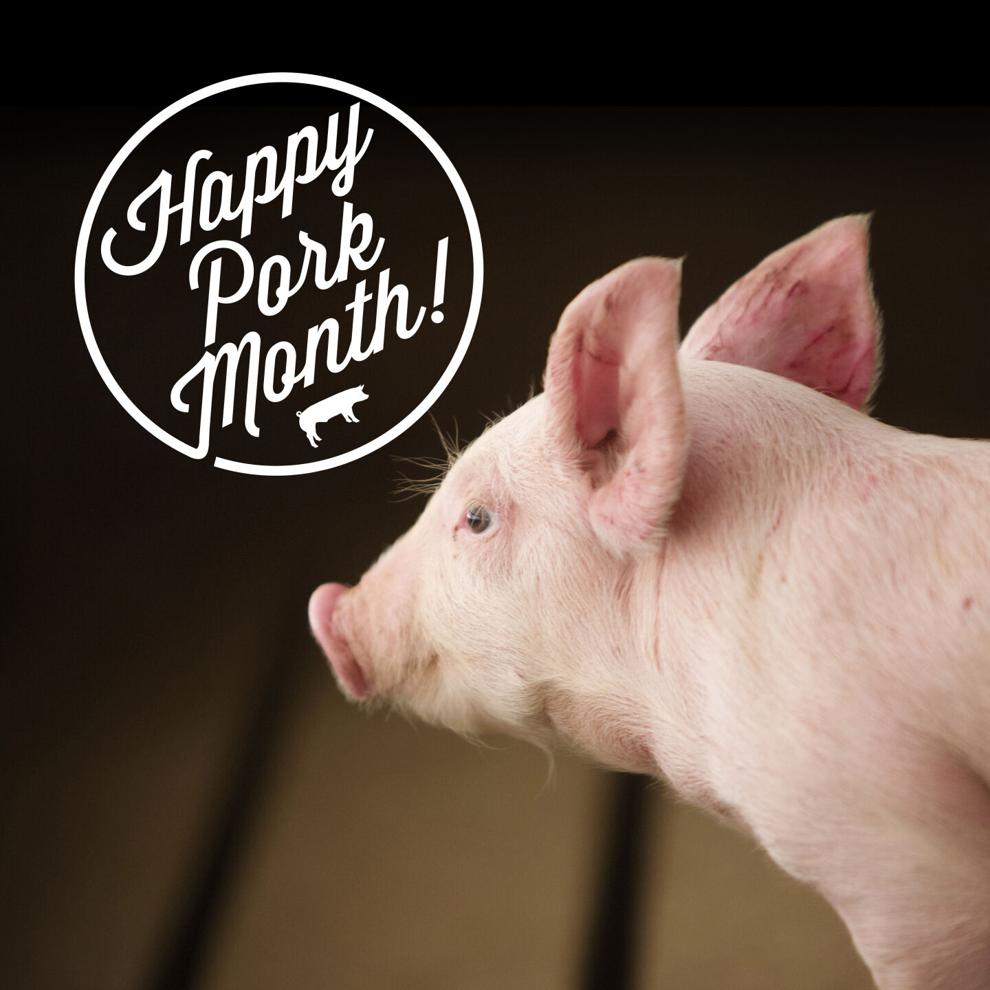 Promotional efforts this month stretch from local high schools in Illinois, such as Sycamore and St. Elmo, to across the ocean in South Korea as part of National Pork Month.
"Often times pork sells itself. It's already a very affordable protein," Jenny Ring, IPPA director of communications, said in the midst of Porktober.
Pork is the most-consumed meat in the world, just ahead of poultry, beef and goats/sheep, according to the United Nations Food and Ag Organization.
In Illinois, IPPA has a multitude of ongoing promotions including the distribution of pork burger samples at select University of Illinois sporting events, providing more than 1,500 boxes of bacon to local food pantries and its Pork Power program is gearing up to disperse about 90,000 pounds of ground pork to the nine regional food banks in the state this holiday season.
"We've been passing out pork burger samples (at the U of I) to get them into the hands of consumers to let people know how easy they are to cook and how great they taste," Ring said.
IPPA also remains extremely involved with local high schools around the state. Twenty-three high schools recently received grants to use pork in culinary classrooms while the ongoing Pork and Pigskins contest, which rates the best pork chop at a high school concession stand, currently has 79 high schools vying for a pork chop state championship.
The flavorful four for the Pork and Pigskins contest will be determined during online voting by Oct. 23, voting on the finalists will take place Nov. 1-4 and the winning school will be announced at halftime of the Illinois High School Association Class 6A football state championship game Nov. 27.
Elsewhere, the IPPA board opted to boost its support of U.S. Meat Export Federation promotional efforts in South Korea, which has experienced a 119% increase in e-commerce, Ring noted.
"There was an increase in marketing funds this year to help boost (promotions and sales) in other countries," she said.
The value of U.S. pork exports through August totaled $4.76 billion, up about $32 million from 2020 – a record year. Pork exports so far this year declined to China but are offset by gains to Mexico.
Nationwide, pork production declined 5.4% in August compared to the same time last year. But, the industry is growing in Illinois as the inventory of all hogs and pigs on Sept. 1 totaled 5.45 million head, up 1% from last year, with a breeding inventory of 660,000 head, an increase of 80,000.
"Overall, the feeling is pretty stable," Ring said of the pork industry in Illinois, which features more than 2,000 hog farmers.
"We feel like we're always playing catch up from the pandemic, especially with labor and the line speed ruling went into effect (slowing speeds at six plants and reducing overall capacity by 2.5%)," she said. "But, we feel confident we can still fill grocery store shelves and we're getting (pork) to consumers who need it."
For more information, visit IPPA's website, ilpork.com, or at facebook.com/ilporkproducers.
Also, those on social media can find favorite pork recipes by Deanne Frieders, known as ThisFarmGirlCooks, and recipes also will be posted by Grillin_with_Dad on Instagram this month.