Cullen Le Roy of Iroquois County discovered his passion for livestock when his dad bought a horse in 2015.
Now 18-year-old Le Roy, who has completed his high school coursework and will receive his diploma in June, owns and operates Sonny's 305 Farms in Sheldon. On his farm, Le Roy raises Boer goats, Myotonic goats, Rhode Island Red Bantams chickens and Mini Satin rabbits.
All the livestock Le Roy raises are for show purposes and he himself shows on the national level.
He also offers graphic design and website services for businesses, plus is a distributor for Blue Gold animal and plant services.
Recently, Le Roy was awarded a youth microgrant from The Livestock Conservancy. He was one of just 17 selected grant recipients from across the country who raise endangered breeds of livestock and poultry.
Le Roy plans to use his microgrant to build a barn for his Myotonic goat bucks to separate them from the female goats.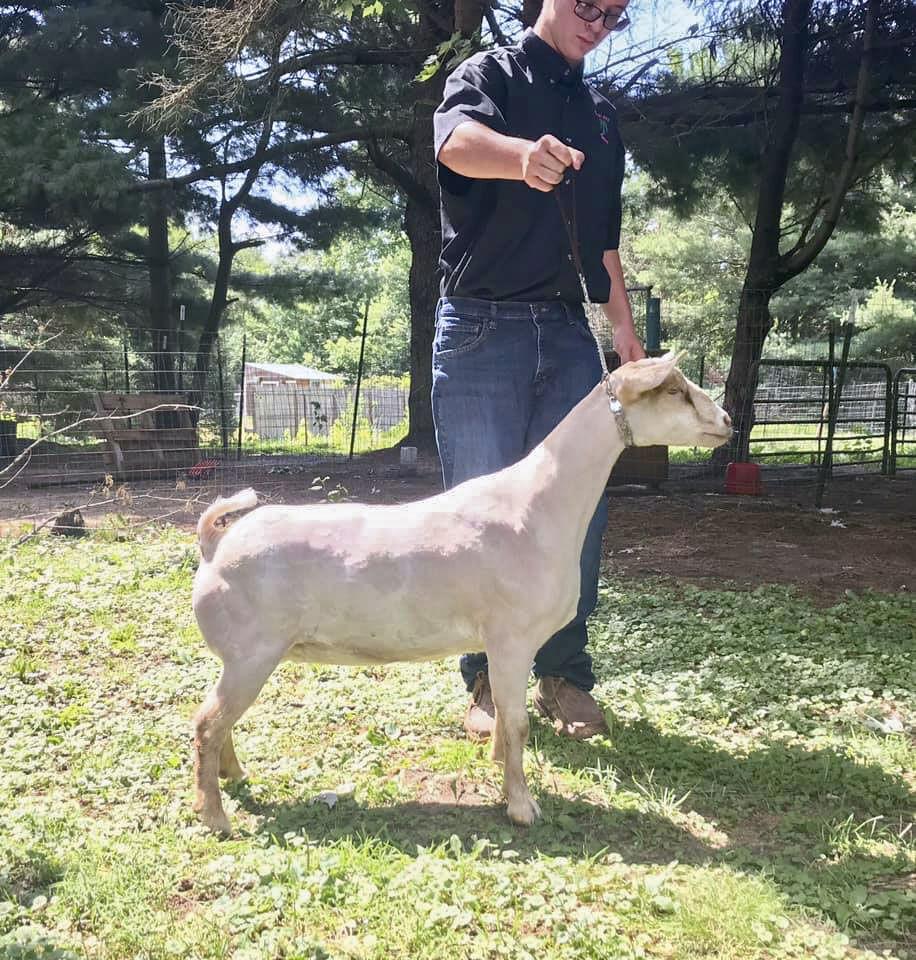 Myotonic goats, listed under "recovering" on The Livestock Conservancy's conservation priority list are also referred to as Tennessee Fainting, Tennessee Meat, Texas Wooden Leg, Stiff, Nervous and Scare goats.
Le Roy noted he likes Myotonic goats partly because they're a very calm and easy-going breed.
He looks forward to gaining even more new skills and growing his business in the years to come.
"I do feel like livestock has made me a more outgoing person," said Le Roy. "When I started showing, I would never look people in the eye when they were talking to me or pay very much attention to them. Throughout the years I've gotten better at that."
Le Roy's mom and Iroquois County Farm Bureau member, Antonice Thomas, has also seen the benefits of livestock in her son's life.
"Being involved in livestock at a young age literally changed his life," explained Thomas. "Cullen being on the autistic spectrum, as a parent, to me it really saved us. I think it's important for the public to know because I think there are a lot of people out there that struggle with their kids with special needs. I seriously don't think he'd be the person he is today if it weren't for livestock."
Through his involvement in livestock, Le Roy has also had opportunities to educate others about autism.
"When he was in livestock judging it was really hard for people to understand why it didn't come easy to him," said Thomas. "He was able to educate other kids. Because in the livestock world nobody really gets made fun of, everybody is accepted. But in judging they were like 'you do this every day why don't you know?' So, he was able to educate people that 'I just learn differently.' He is kind of a spokesperson."