When you think about Black American contributors to agriculture, what comes to mind? Today, my answer to that question is a chemist. Growing up, my answer probably would have been a slave or sharecropper because that is what I had been primarily taught in school. I've come to realize what we're taught in school or by our family is very rarely a complete and fully accurate picture of history.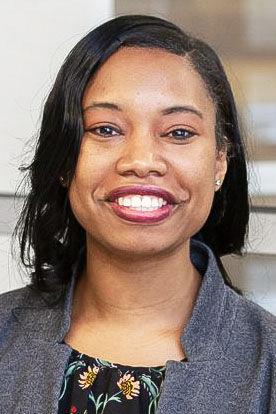 To ensure our perspective is influenced by other voices, we must make the decision to learn about other significant pieces of the American story. The stories below highlight the accomplishments of Black Americans in agriculture and demonstrate that whether as a sharecropper or chemist, Black Americans' contributions have been pivotal to the well-being and success of the American people.
Henry Blair (1807–1860)
Almost 80 years before the initial formation of our Family of Companies, Henry Blair became the second Black American (after Thomas L. Jennings) to receive a patent from the U.S. Patent Office for his invention of the corn planter in 1834. Two years later, Blair received a second patent for his cotton planter.
Both planters allowed farmers to more easily and efficiently plant seeds. The cotton planter specifically operated by splitting the ground with two blades led by a horse or other animal. A wheel-driven cylinder located behind the blades then deposited the seeds into the ground.
Fannie Lou Hamer (1917-1977)
Our Family of Companies started with the inception of the Illinois Agricultural Association in 1912, which later evolved into the Illinois Farm Bureau in 1916. Just one year after IFB came into existence, Fannie Lou Hamer was born in Mississippi.
While the IFB was formalizing in its early stages, Hamer was learning how to walk and talk as the last of Ella and James Lee Townsend's 20 (yes, 20) children. Hamer was a sharecropper in Mississippi from just the tender age of 6 until about the age of 45, and then went on to establish the Freedom Farm Cooperative (FFC) in 1969. At a time when Black farmers struggled to get the resources needed to prosper, the FFC provided access to healthy food to displaced Black farmers and empowered them by supporting their efforts to grow their own food and raise livestock.
In the 1970s, FFC owned more than 600 acres of farmland and boasted 300 families as recipients of its livestock. Fueled by her desire to make other family farming experiences better than her own, Hamer's efforts resulted in an organization that lifted Black farmers and sharecroppers to a place where they lived sufficiently and with dignity.
Percy Julian (1899-1975)
After IFB was up and running for a few years, a group of Illinois farmers established what is now COUNTRY Financial in 1925. At that time, Percy Julian had not yet navigated his way to Illinois but worked as an instructor at Harvard University after winning an Austin Fellowship in Chemistry. The fellowship allowed him to obtain his master's degree in organic chemistry from Harvard University in 1923.
Known as one of our nation's most renowned agricultural chemists, Julian's contributions to agriculture revolve around his intricate study of the soybean. Julian invented the Aer-o-Foam from a soybean protein which was used in fire retardant foam for fire extinguishers during World War II.
In 1936, Julian became director of research at Glidden Company's Soya Products Division in Chicago. This is where the fire retardant research was accomplished and where Julian developed foam techniques, which he patented to synthesize estrogen and testosterone from soybean oil. This work resulted in the large-scale production of these hormones and lower cost prescription drugs.
The accomplishments of Blair, Hamer and Julian are quite remarkable. What really sets them apart is what they overcame. For example, Blair's creative mind put together two crucial farming apparatuses despite his being illiterate, which was common during that time due to laws that prohibited Black Americans from learning to read and write. Hamer lost her sharecropper job after bravely registering to vote in 1962, which then led to her establishing the FFC. As a Black student, Julian was not able to live in the dorms or eat in the cafeteria as an undergraduate at DePauw University. But he persevered and found a way to meet his basic needs and graduate as valedictorian of his class. Each of these Americans did not let adversity deter or stop them from purpose.
What does Black History Month mean to me?
The purpose of Black History Month to me is to both remind and invite. It's a reminder for all of us to renew our minds with a more complete picture of who Black Americans are – brilliant, resilient, courageous. It is also an annual invitation from Black Americans to our non-Black brothers and sisters to share in understanding, and appreciating, our challenges and triumphs, and to explore our American experience as individuals and as a collective. You're welcome anytime.